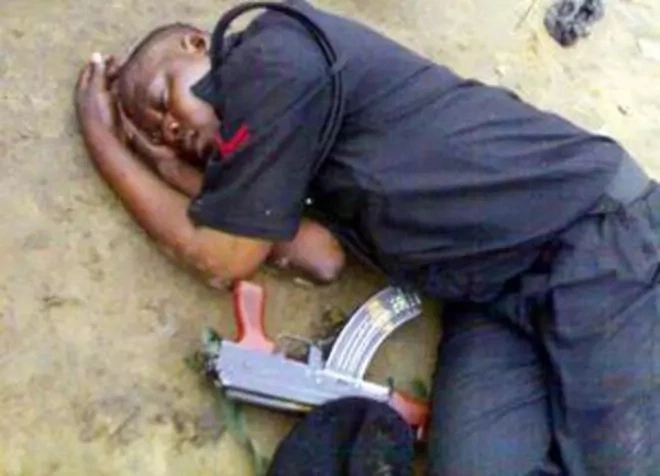 What the heck, police on duty!
So, I was coming back from school last week when I saw a Nigerian police lying down on the road, drunk.. And to make it worse he placed his gun besides him.
I was like, "policeman on duty... what the heck!!!"
Thanks to @gabriel.ncl for hosting this contest. Read more about it here.