JUR is a justice as a service on the blockchain built to recreate trust in business relationships, allowing people to safely make agreements digitally enforced thanks to a peer to peer dispute resolution system. Disputes can be resolved quickly and easily at a fraction of the cost using a consensus based dispute resolution. It is estimated that most contractual disputes that go to arbitration take more than 6 months to resolve and cost more than 50% of the contracted amount. With JUR, each dispute will be resolved within 24 hours, at almost zero cost to the contracted parties.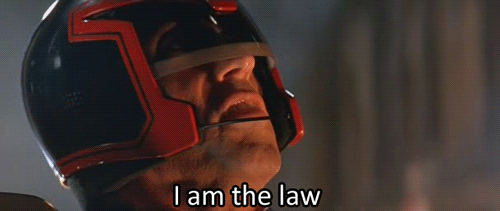 Image Source
JUR Core functionality is free to use and allows people to:
Create Smart Legal Agreements
Make secure ESCROW deposits
Resolve contractural disputes in 24hrs
Withdraw settlements securely
JUR's Dispute Resolution system is built on:
A Qualified Legal Community
Consensus Based Voting
Anti-Biase Principles
The JUR platform uses Blockchain Technology for secure management of:
Legal Agreements
ESCROW Deposits
Settlement Payments
Download the Whitepaper
One Pager
You also have the ablity to become an Oracle, assist in disputes and get rewarded for your efforts. Anyone who holds JUR tokens can view disputes and proposed resolutions. By analysing and commiting your tokens to the fairest outcome you will earn additional tokens. Those Oracles who committed tokens to the proposal that received fewer votes forfeit their tokens for judging incorrectly. This provides incentivisation to vote fairly when your assets become part of the stake and you have skin in the game. People who have real specialised knowledge can confidently and fairly judge on a dispute, rather than relying on a centralised potentially corrupt authority who have minimal knowledge of the area being disputed. The potential for fairer outcomes and better legal processes becomes enhanced for the wider public.
Token Info
JUR is an ERC 20 compliant Ethereum token
Total Supply 1 Billion tokens
Token supply for Public ICO 400 million tokens
JUR will be used as a means of payment/collateral
JUR is a Utility Token for Voting on disputes on the JUR system
More info
https://jur.io/
https://www.facebook.com/JurNetwork/
https://t.me/jurcommunity
https://twitter.com/jurproject
https://medium.com/jur-io
#justice #JUR #dispute #resolution #platform #arbitration #Oracle #decentralised #Judge #Judgement #Crypto #Blockchain #cryptocurrency #ICO #tokensale
This is not investment advice, always Do Your Own Research (DYOR).