NRD Week 47
12/02/18
Bi-Weekly Post
Bi-weeklies
---
Requirements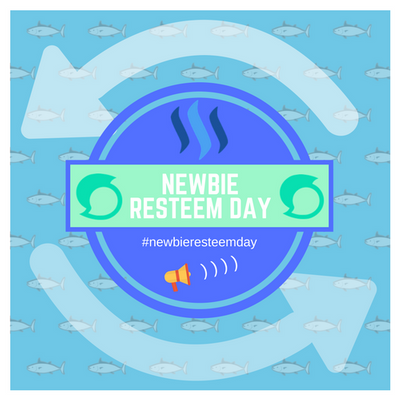 Image created and provided by: @amariespeaks
          So, if you are new to steemit and meet the criteria below I will try to help at least one individual that responds:

• a steemit newbie, that has a rank of not more than 45
• has a good and quality blog
• has less than 90 days on steemit
• I will only resteem One post, and that is not a guarantee
          If you would like your blog to be resteemed, read, commented on, and voted on, leave a link to one of your blog post in the comments below and I will try to help. If you have a question I will try to answer it, or direct you to someone or a post that may be of help. Steemit can be overwhelming at times, but there are people that do try to take the time and help others.


Are we better off than a Year ago
When it comes to earnings I wanted to know are things better this year than a year ago? There has been a lot of talk about the financial state of things at steemit and Steem INC. Most people have read or watched @ned's presentation. So here are some numbers from my accounts.
On 11-3-18 my alternate account @shadowmask received the following:
I tried to find a payout of that amount on my primary account @bashadow, the closest I came was 10-27-17 and 11-5-17:
You can see there was an evident drop in price from 10-27 to 11-5 in 2017. No real drastic change so far for this small time snapshot of price difference between 2017 and 2018.
I was able to get a close date match up on the following:
So one year and one day earlier no real change. So as far as price goes, yes the price of steem is down a lot down. It has not yet really affected the reward payouts to significantly. of course this is only a part of the equation. To get to that four cent payout level now takes a lot of vote SP. I was able at the beginning of the year with less than half the SP I currently have able to give a four cent vote. It takes about 770SP now to give a two cent vote.
People are becoming more aware of the SP required to give that rewardable vote. I know there are a lot of programs for people to use a vote slider and to try and spread their vote out far and wide, I would ask you all to be careful of how far you slide that slider. There are programs out there to assist with voting, such as @dustsweeper and @dustbunny. They both are very good services.
Due to the high SP cost of voting and leaving a viable vote I have curtailed my comment voting quite a bit. I do still vote on the occasional comment but I do not want to stress the sweeper or the bunny out to much covering for me.

A Little Help
Are you a steemit game junkie? Do you enjoy finding playing and participating in all those games and contest and challenges that are available on steemit? Are you new and want to grow your account want to make new friends find others that like playing games as much as you? Do you like rewarding the rewarders of the games by comment and voting and helping spread the word? Have I ever got a link for you.
Newbiegames Needs Help And Is Looking For Curators!
@Newbiegames is a companion site to @newbieresteemday. They go out and try to find resteem and highlight for new users games, challenges, and fun that does not cost the player very much if anything to participate in. The most difficult part about getting your content out to steemians is having a following of real people. With the new RC system the old way of going out and finding interesting things to vote on and then comment on have become a pretty hard thing to do until you get enough SP to build you RC's up. A very bad catch 22 in most cases. With games and challenges you can get those extra Steem/SBD or votes that will help grow your personal account, and get your name out there without depleting all your resource credits. So take a look see if it is a fit or could be a fit for you.
---
Conclusion
Yes the price is having an effect on people's ability to provide a vote of any value, but people are still here still posting chatting and engaging. I hope everyone has a continuing nice holiday season, and right now where I live we may all be singing "I'm Dreaming of a White Christmas" since right now we have rain not snow.