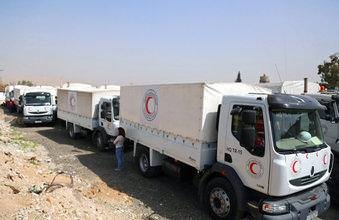 Beirut: A war-monitoring group says Syrian government shelling and airstrikes killed 80 people in the besieged eastern suburbs of Damascus the previous day, making it the deadliest day there since the UN's Security Council last month demanded a cease-fire across Syria.
The Britain-based Syrian Observatory for Human Rights says 80 died and dozens more were wounded on Monday as government forces ignored the UN call and pressed their assault on the rebel-held eastern Ghouta.
The United Nations estimates 400,000 people are trapped under a government siege in the area.
The Syrian American Medical Society charity, which supports several hospitals in eastern Ghouta, gave a slightly lesser death toll from the Observatory, saying 79 people were killed.