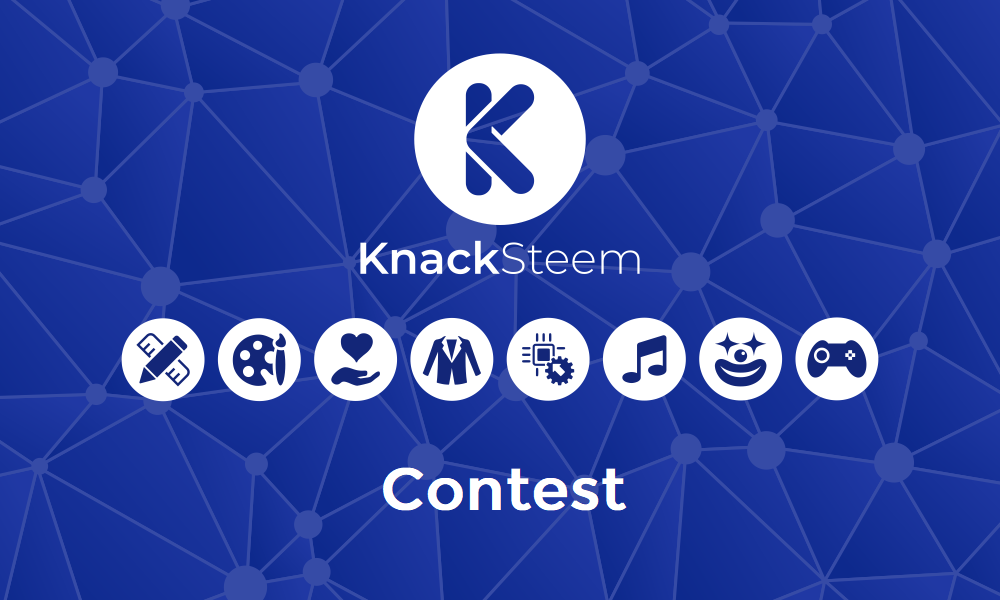 This is another contest for the Steem community. We are still feeling the love in the air, and we continue to make the month full period of love and giveaway.
The Steem blockchain has encompassed a lot of projects. At least, new project springs forth every month if not every week, and we can see the positivity it has in the growth of the Steem ecosystem.
We at Knacksteem aim at adding more value to the Steem blockchain as well as promoting our platform. In case it is the first time you are seeing Knacksteem.org, here is a short introduction.
Knacksteem is a project built on the Steem blockchain to reward every talented individual. We have nine (9) Categories and we intend to spread our wings to expose more talent on our platform. To know more about Knacksteem, Click here.
If you are reading this post and you have a good writing skill, we need you at the moment. As you have noticed from the post banner, this is a writing contest or request for product reviewers to share their personal overview of the knacksteem project. You will find the contest detail and description below.
The total prize for the contest is 2000KNT and 50Steem to winners of the contest.
At the end of the contest, there will be First, Second and Third. The contest is simple, however, we will prioritize unique and quality writing.
Write a blog post about Knacksteem and earn Steem and KNT.
Factors that will determine the quality:
Grammar (How well-written)
Editorial and how original the content is (Don't just review Knacksteem components)
Do you have any experience with Knacksteem or any similar project? Share it.
Presentation (Structure and quality)
How informative about Knacksteem.
How Informative about Knacksteem categories.
Overall quality of the work done.
Note: All the above-listed factors will be used to score every entry from the range of 1-100.
How to take part and where to post:
Resteem this post
Post through https://knacksteem.org and Use the tag ''documentary''
Use the tag Utopian-ioandblog
While we reward the top 3 best posts, our project is an open source project, and you can use the Utopian-io tag to get more incentive for your work.
Please note that Utopian rewards are not guaranteed.
Reward
Winner: 1000KNT and 25Steem
Second: 600KNT and 15Steem
Third: 400KNT and 10Steem
Time limit
For everyone willing to participate, you should submit your review within now to the 23rd of Feb. The contest ends on 24th Feb. 2019, and we will announce the winner and all runners up on the 26th Feb. 2019. Thank you and good luck!
Other ongoing contest
https://steemit.com/knacksteem/@knack.contest/contest-win-2000knt-and-50steem-by-showcasing-your-artistic-knack
If you need any help or clarity, don't hesitate to join us in our discord server. Our discord home hundreds of amazing Knackians and you need to be there.