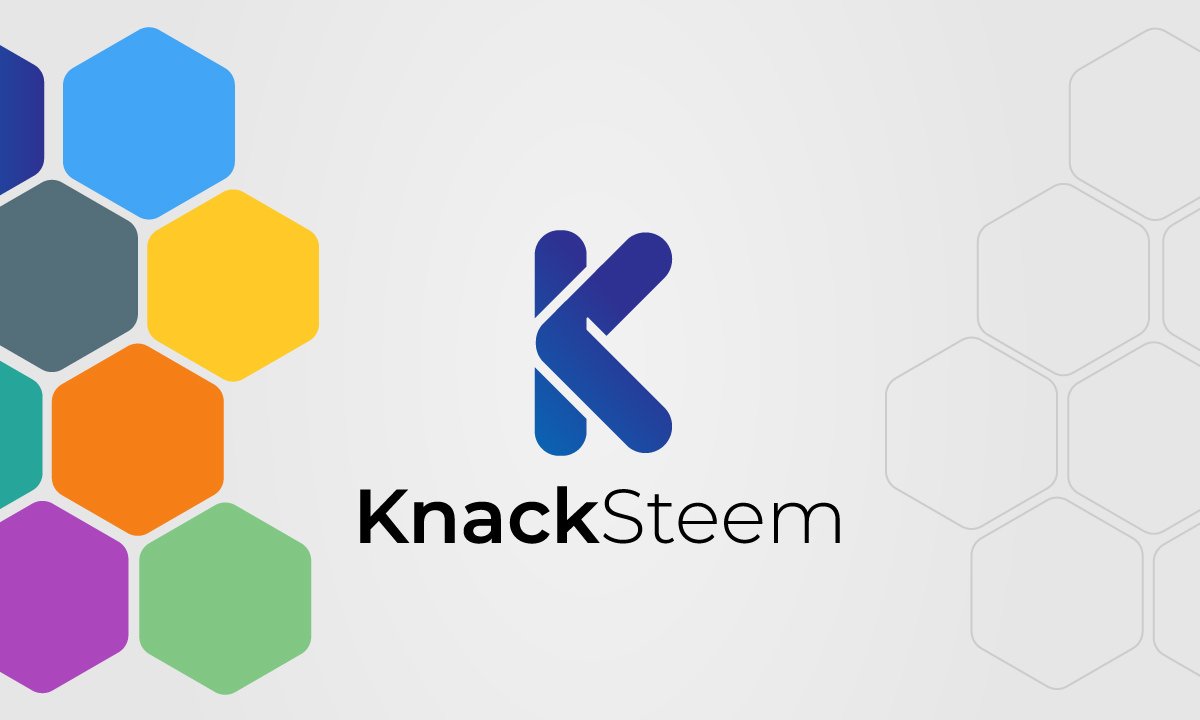 Content
Overview
Aims and Objectives of Knacksteem.
Diversification of Economy through Media
Job creation
Skill promotion
Skill acquisition
Encourage Philanthropy/charity
Improve motivation, initiatives and innovations.
Massive Steem Adoption
Legit information distribution
How can the objectives of Knacksteem be achieved?
Why Knacksteem needs your support & sponsorship
Contributors gain
Investors/Sponsors gain
Development Milestone
Contribute to knacksteem development
Knack tokens (SMTs)
Conclusion
Join us

Overview
Knacksteem is a decentralized community built on the Steem blockchain. It is a platform for people with amazing abilities and talents to showcase their talents, and get compensated with tangible rewards.
While Knacksteem is an online community, we have no doubt that it will affect the lives of individuals all over the world.


Aims and Objectives of Knacksteem.
Knacksteem was created to reward individuals, both those who have unique talents, and those with common abilities.
Knacksteem aims to eradicate poverty, which stems from idleness, especially amongst individuals with untapped abilities.
Knacksteem's Decentralized nature will eradicate the necessity of third parties and middleman who rip individuals off.

Knacksteem will also greatly influence the following;
Diversification of Economy through Media
The internet was a major breakthrough in the world and remains highly relevant. The internet has evolved tremendously and has seen the birth of social media which has become a juggernaut. Even physical businesses have gone digital by engaging in social media to bolster relevance and also rake in profits. The latest breakthrough in technology, which is the blockchain, has also neatly aligned with social media.
The Steem blockchain has successfully infused social media in its daily operations, with platforms like steemit and busy, which are social communities where users can simply create good contents in written form and earn rewards which are generated by the community.
We, however, have a different objective and modus operandi (mode of operation) that doesn't necessarily require writing mind blowing blogs, but still allows the community to reward users based on the personal skills they are passionate about.
As a social media community, Knacksteem will not only bring people together, but utilise its Steem based rewards system to diversify local economies. Individuals can now exchange Steem cryptocurrency to fiat (local currency) and vice-versa, thus creating an avenue for foreign and local exchanges.
Furthermore, members of our community can now earn money offline or online solely by their talents and skill, meaning they can now have two ways of earning which economists call Diversification of Income.
---
Job creation
Unemployment is a plague that has roots in virtually all the continents in the world. This is not necessarily due to a country's poverty, but also because education has served for a long time as the basis on which individuals are employed. This, regardless of the individual's level of skill skilled in their field. This can easily be found in most African countries. However, the game is changing and people are starting to realize that self-development, backed by education, is a major key to financial freedom.
Knacksteem will lead to numerous job opportunities, because Knacksteem can be seen as a virtual company where every contributor is their own boss and employee. This means that as contributors, they are automatically employed and their wage is adjudged based on their commitment and resolve.
---
Skill promotion
Social media communities have been proven to be the best and efficient way of gaining influence and reputation, however, there is no social medium that assures direct income generation. Knacksteem not only creates an environment for talented individuals to earn a wage, but their contributions will cause their skills to be recognized by community members, thus bringing them a level of influence.
The Steem blockchain boasts over 1 million users, meaning there is the possibility of contributions reaching a reasonable amount of people when it is broadcast to the blockchain.
---
Skill acquisition
The recent trend amongst young people, especially in some regions in Africa, is the acquisition of vocational skills. This is due to the inadequacies of government structures that should have been put in place to create job opportunities. Several humanitarian organizations have tried to catalyze skill acquisition to counteract unemployment.
Knacksteem aims to be a medium where individuals can learn vocational skills. This is achievable because contributions are open on the blockchain and everyone can see whatever a community member contributes. Thus, members interested in any skill of their choice can learn from the contributions of others. This is an even more convenient way of skill acquisition than actually going to a physical hub to learn the skill. Now skills can be acquired with any device with an internet connection.
Encourage Philanthropy/charity
Philanthropy and charity would seem like a difficult activity to engage in, but this occurs daily on the Steem blockchain. Every upvote or like can be counted as an act of philanthropy. Each upvote is a sacrifice of voting power
Knacksteem has the capabilities to take this a step further. Instead of just an upvote to show appreciation for a contribution, there is a high possibility that the skills of some community members would be so outstanding that they will be gifted with either liquid Steem or even fiat. Knacksteem, as a community that deals with skills and talents, will surely be a community that will engage and attract lots of philanthropists and bolster philanthropic activities.
---
Improve motivation, initiatives and innovations.
The only way to survive in society is to simply be outstanding. Knacksteem will progress to become a platform that will be highly competitive, as community members with particular passions and sets of skills try to outshine one another. Although this is done indirectly, it will greatly stir up motivation amongst contributors. In a bid to be better, it will definitely lead to amazing innovations. That will be key to self-development.
---
Massive Steem Adoption
Recently, the Steem Blockchain has gained good influence, which was made possible by platforms on the blockchain that have successfully been able to give value to individuals. Knacksteem aims to raise the bar even higher. With all the features and benefits Knacksteem has to offer, Knacksteem has the potential to garner a huge number of individuals, especially outside the Steem blockchain. There are approximately 7 billion people in the world, each with unique talents and skills. All they need to know is there is a platform that can become a source of income and, and they will get involved. The more individuals get involved, the more news about the Steem blockchain is propagated and in no time, Steem blockchain will become a household name.
---
Legit information distribution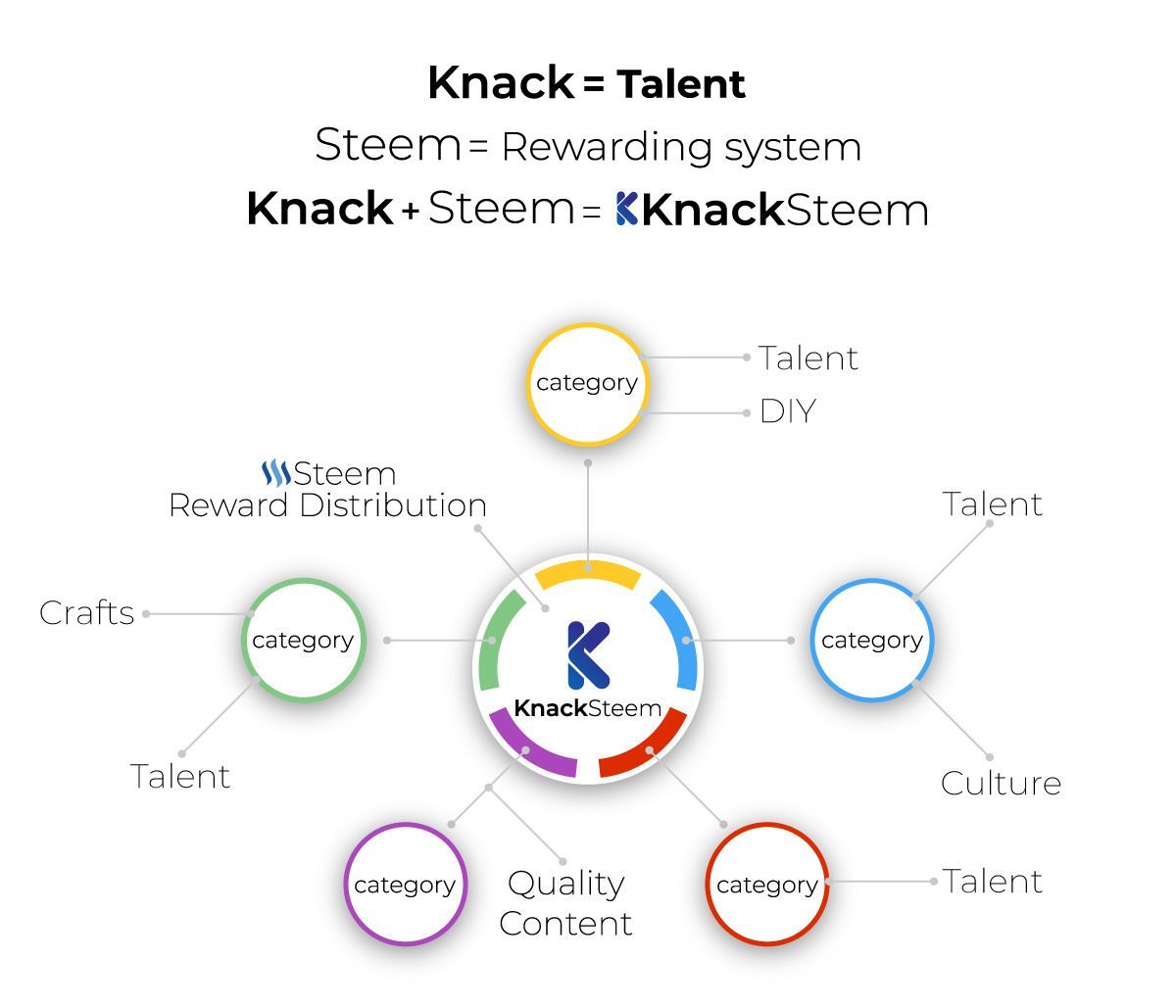 Curation of quality contents and blogs is the initial vision for steemit. However this aim has not been entirely achieved, due to some measures that are not yet in place, but will be with the forthcoming Hardfork 20. Before the emergence of hardfork 20, individuals on the blockchain still suffer a lot, as time and effort put into creating quality content is not duly rewarded while subpar content is rewarded. This situation clearly dampens the passion and morale of community members.
Knacksteem presents the most efficient way to checkmate piracy and lack of originality in the Steem blockchain. Although several countermeasures have been put in place to ensure originality on steemit, people have always found a way to cheat the system. Legit Information distribution is an entirely achievable objective of Knacksteem. For individuals to benefit from the system, they have to present their skills or talents in the varying categories, in formats that can sufficiently and efficiently enable Knacksteem supervisors and moderators to confirm originality. Aside from the need for checks, virtually every piece information that may be submitted by community members would be original works created by them, creating an environment where legit information is disseminated.

How can the objectives of Knacksteem be achieved?
The entire concept of Knacksteem, as mentioned above, would seem to pay more attention to contributors and participants. However, before contributions can begin, a structure needs to be put in place. This is pivotal to the whole operations of Knacksteem. This structure can and will only be possible by sponsorship and investment.
To achieve the objectives mentioned above, Knacksteem will inarguably require huge support from philanthropists, sponsors and investors, especially in the form of Steem Power (SP) delegations. These delegations will ensure the smooth running of the Knacksteem community, tangible rewards for Knacksteem team members and - most importantly - the extremely talented community members who are the reason and inspiration behind the creation of Knacksteem.

Why Knacksteem needs your support & sponsorship
The Knacksteem project is a unique idea in the blockchain and there is a high probability of Knacksteem becoming a global online hub on the Steem blockchain, because virtually everyone on earth - and certainly everyone on the Steem blockchain - is gifted with one or more skill or talent. Thus, it won't be out of place to say Knacksteem has very high probability of success. With the influx of contributors comes a responsibility to ensure that every community member/contributor is adequately rewarded, which can only be achievable with support.
The objectives of Knacksteem seem to only benefit contributors. However, there is also much to gain by becoming a partner, a sponsor or an investor in Knacksteem. Sponsors are also called "Beneficiaries"
Contributors gain
Contributors on Knacksteem stand to gain the following,
Rewards in real monetary values for contributions that meet Knacksteem's standards.
Converting passions and hobbies to a source of income. Also the diversity of income.

---
Investors/Sponsors gain
Steemit gives back 25% percent of generated rewards to curators in the form of Steem Power.
In the case of Knacksteem, the curator is Knacksteem, as the majority of rewards that may be generated from a contributor would be from upvotes done with the official community account of Knacksteem.
As a means of appreciation, Sponsors automatically become beneficiaries of any contribution submitted on Knacksteem, and are entitled to 12% of any reward generated from that contribution. This is directly proportional to the amount of steem power (SP) delegated.
Sponsors don't have to be active contributors to earn rewards.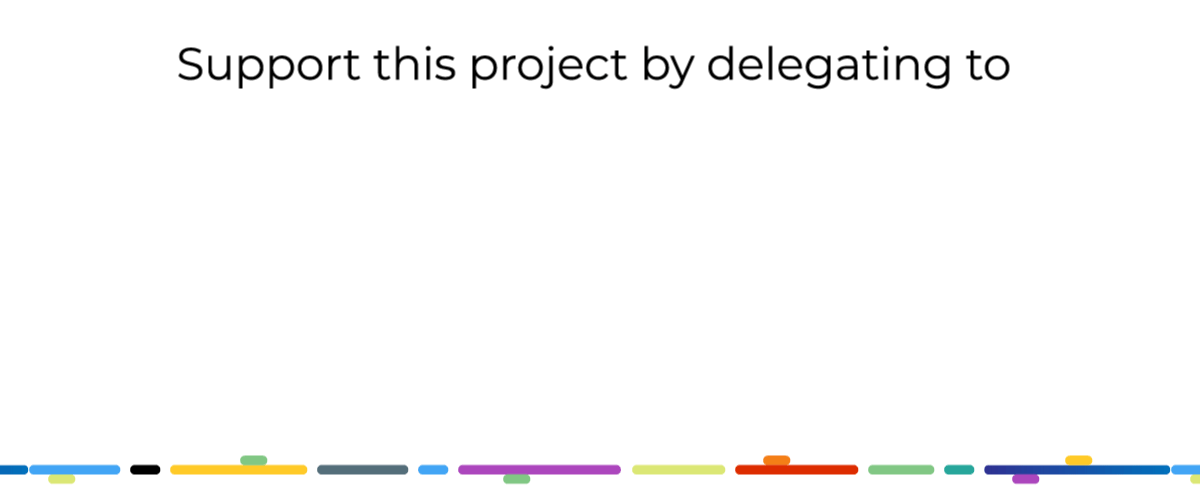 50SP,100SP,150SP,200SP,250SP,300SP,500SP,1000SP,1500SP,2000SP,50000SP,100000SP.
Customize

Development Milestone.
Good things don't always come easy, but they still do come with time, hard work and perseverance. The idea of Knacksteem, born several months ago, has cleared so many levels.
The development of Knacksteem took quite some time, which is not so bad given that the idea of Knacksteem is unique from other platforms on the blockchain. First, it was an idea, then it was a vision, and lastly implementation. With all these said it's a pleasure to formally announce that KnackSteem is active and now accepts contributions.
Contribute to knacksteem development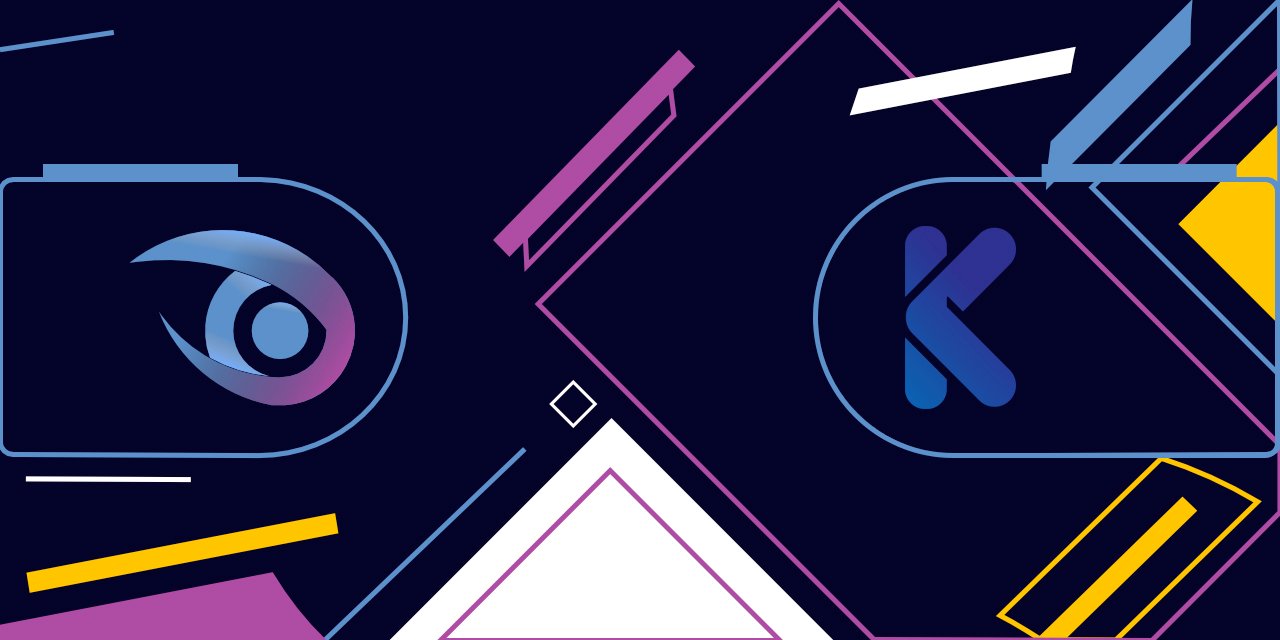 Development is still in progress, as the website may have errors and bugs. However this doesn't stop the basic utilization of the platform. As an open source platform, Knacksteem has received lots of help from members of the open source community with contributions ranging from development, bug reports and fixes, copywriting and so on. Contributions are not restricted to Github as Knacksteem is a validated project for utopian contributions, which implies that anyone can contribute to Knacksteem and make Utopian contributions.
Every new development and updates that will be made on Knacksteem will be related to community members via a blog post on Knacksteem's official steemit profile.
Knack tokens (SMTs)
With SMTs(Smart Media Tokens) coming soon, many projects on the blockchain will be rolling out their own tokens. Knacksteem will not be left out of this development, as we are currently working on having our own token. We are pleased to announce that Knacksteem will reward contributors with its own token "Knack Tokens" when SMTs are finally launched.

Conclusion.
Talents and skill have finally found a place on the Steem blockchain. Knacksteem is a revolutionary project that will change the orientation and mentality of many, and also cause great financial freedom and satisfaction, as individuals make contributions of talents that they are really excited to exercise.
Overall, Knacksteem has changed the game on the blockchain.

Join Us.
Our website is the only acceptable website to make contributions in accordance with our modus operandi.
Visit KnackSteem join and start submitting contributions.
Join the offline Steem blockchain community on Discord.
Our channel on discord is the offline steem blockchain hub that houses important activities and individuals ranging from sponsors, supervisors, moderators and very importantly, contributors who make up the community members.
Join Knacksteem community on Discord and Stay connected for exclusive information.