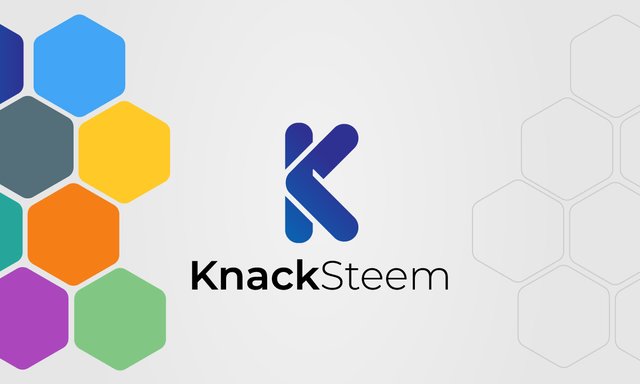 We are pleased to announce some behind the scenes updates on the project.
The updates are mostly enhancemements that will improv that will improve user experience on the website. There were minor issues with some functionalities, while some features were unavailable.
The updates include the development of new features on the front-end, and bug fixes of some functions both on the frontend, and back--end.
To speed up the development and fixes of those issues, we sought the assistance of open source developers on Utopian. We made a task request for developers to work on some sections of our front-end and backend. The task request was accompanied by a bounty.
After several weeks of collaborative development, achiedved the following;
knacksteem UI.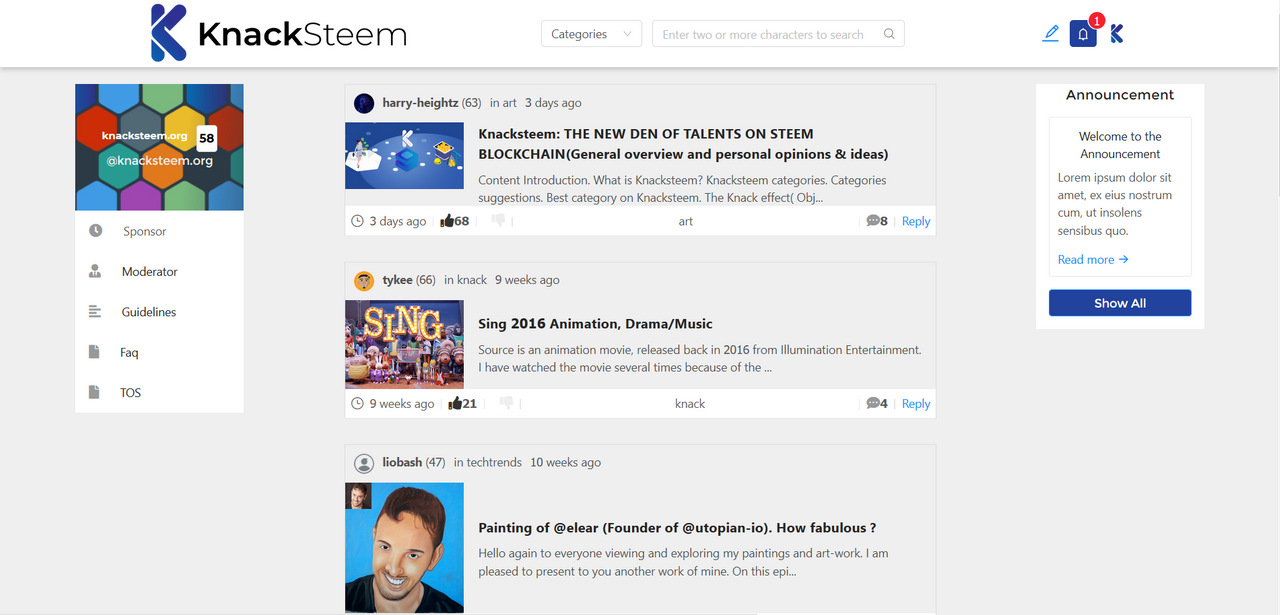 We have done a massive overhaul of the UI. This is to ensure optimized viewing both on PC and mobile devices. The page is now fitted to any display you use in accessing the website. We also made it cleaner and smoother for better user experience. We are still working on making the mobile view suitable for administrators on the site.
Similar post feature
The similar post feature,, helps to suggest a similar post made by the same author to the viewer. This is a way to advertise the other content published by the same author. This feature will be be furthenhanced to display similar content from other authors.
Enhanced post editor and post preview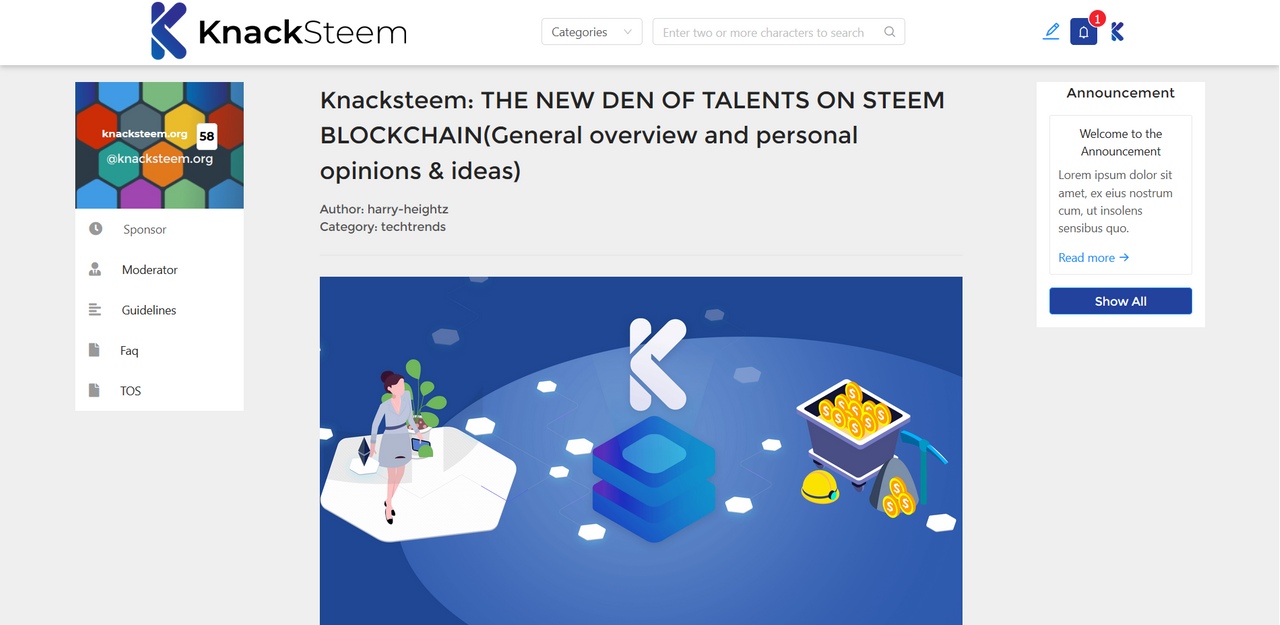 We did a massive overhaul on the post editor and preview section. Although some basic functionalities are still missing,, and we are looking forward to supporting more libraries to simplify the experience of our users.
User profile page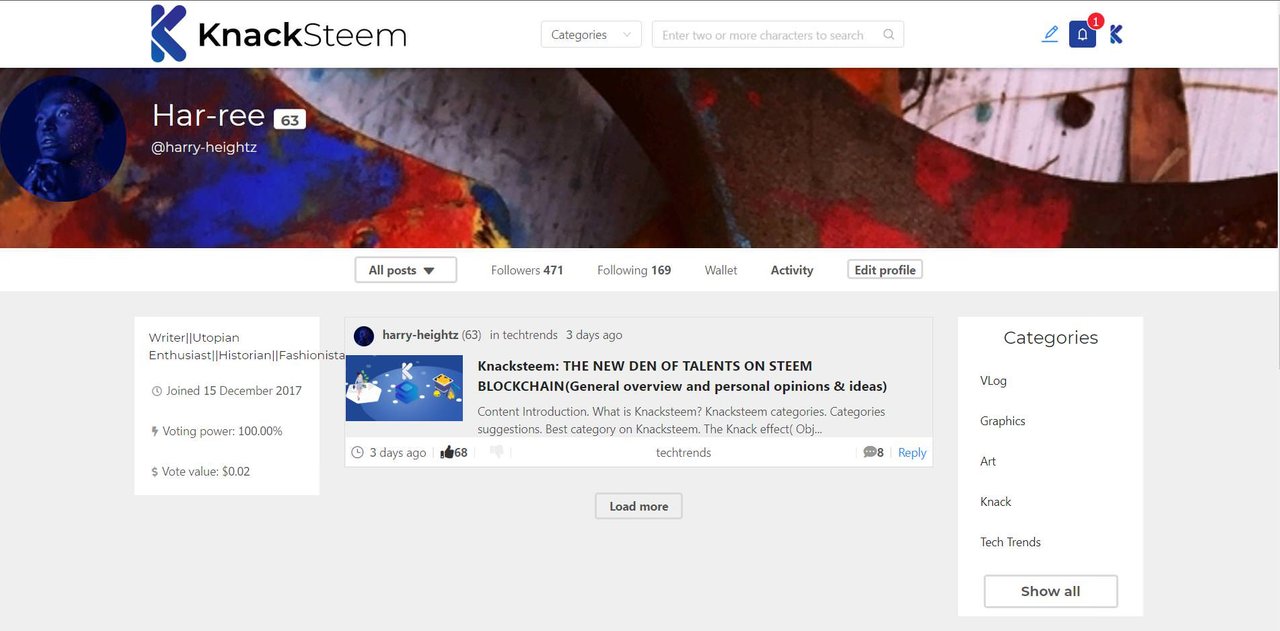 The user profile page is still a work in progress. We have some fancy tool to help userss filter their contribution by category,, as well as the review statusus (Pending, verified and declined). The profile page is also equipped with some fancy tool for administrators.
Added the moderators and sponsors page.
The moderators and sponsors page is designed to display and advertise the project moderators and delegatorss (Also sponsors). This is a means of appreciating them and their willingness to support the project.


What's next?
We will soon be releasing a lot of interesting features and content to help our contributors interact with the community more effectively. The following features are what we are working on for our next project update release;
More fancy features to enhance the user experience
Notification system
Subscriber/Subscribed features
More Social interacting tool to keep the community engaged with the platform
and, so much more.

What we are trying to do.
Giving you the opportunity to value what you are creative at.
Eliminatinating mediators.
Connecting people and creating a network of talented individuals on the steem blockchain and the world beyond.
Providing a medium where your creative talent can be showcased
Together, we could create a world where passion driven talents are valued.

Developers
We are working tirelessly to deliver to the community as much tool as possible for comfortability and easy navigation through our DApp. The project is completely open source and any support from the community would be appreciated. Creative ideas to make the UI better better is even more appreciated. Bug reports, Pull requests for both bug fixes and new features are also welcome. We will try our best to keep the community involved in the project development. If you would like to contribute your efforts via Utopian, please do make sure to follow the guidelines and policies to help you understand how to contribute.

Credits
Th following individuals deserve credits for their immense help in the development of the newly implemented features. Their collaborative efforts saw that we had those features, up, and running in a short time.

Sponsors
We have accomplished a lot since the inception of this project. However, there is still a lot of work to be done. To achieve most of our plans in our roadmap, we need your support.
It is in our interest to attract people all around the world to contribute via this platform, and by doing so, feel happy for doing what they are truly passionate about, and showing the world their knacks.
Becoming a sponsor doesn't go without benefits. We hold you in high esteem.
Knacksteem sponsors are eligible for 12% beneficiary reward from all author's post. This is calculated and distributed according to the amount of SP(Steem power) delegated.
Here's a table of our current sponsors and the amount of SP delegated.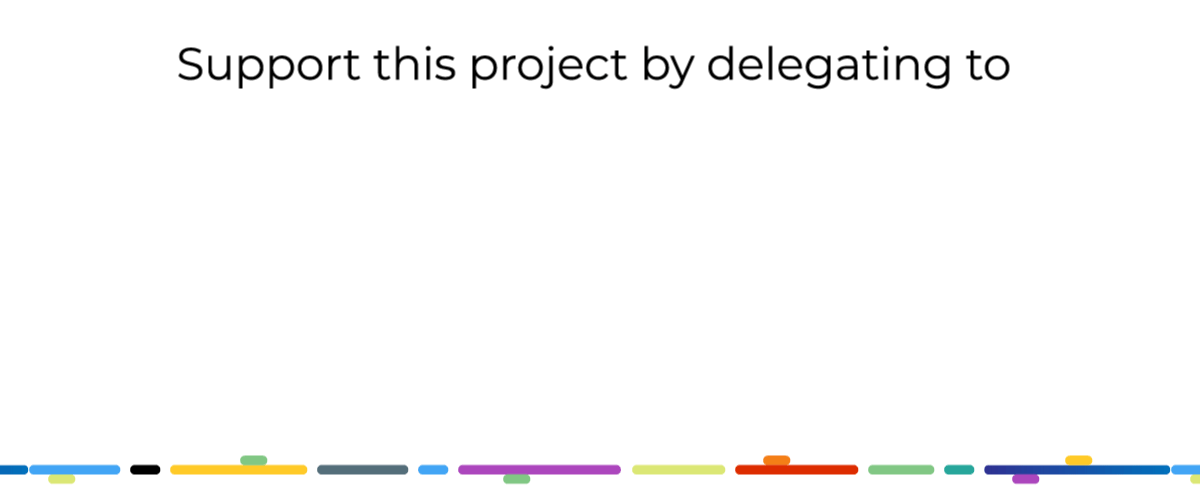 50SP,100SP,150SP,200SP,250SP,300SP,500SP,1000SP,1500SP,2000SP,50000SP,100000SP.
Customize
We appreciate your desire to become a part of our project.

Join Knacksteem today!
Knacksteem is a community for talented individuals on the blockchain.
Why not join us today and share your amazing talent to over a million prospective viewers.
Visit our website to get started.

Contact Us.
For more inquiries about Knacksteem, and if you wish to contribute to the development of the project, please join us on Discord