Since the first launch of Knacksteem project, it has gained a good number of traction with contributions now being submitted, reviewed, scored and ultimately upvoted by Knacksteem community account.
Knacksteem is built to not only reward talents but also foster cordial social relationship amongst community members. This will inarguably lead to the advancement of Knacksteem. The more people get involved, the more they talk about it and the more other people get interested to actually want to be a part of it.
To achieve this task of getting more people into the community and also as a means of projecting Knacksteem to the world, I will be rolling out Knack-Tees(T-shirts) which for now is available only to members of the Knacksteem team. The Tshirts are nicely designed with Knacksteem logo and is available in different colors.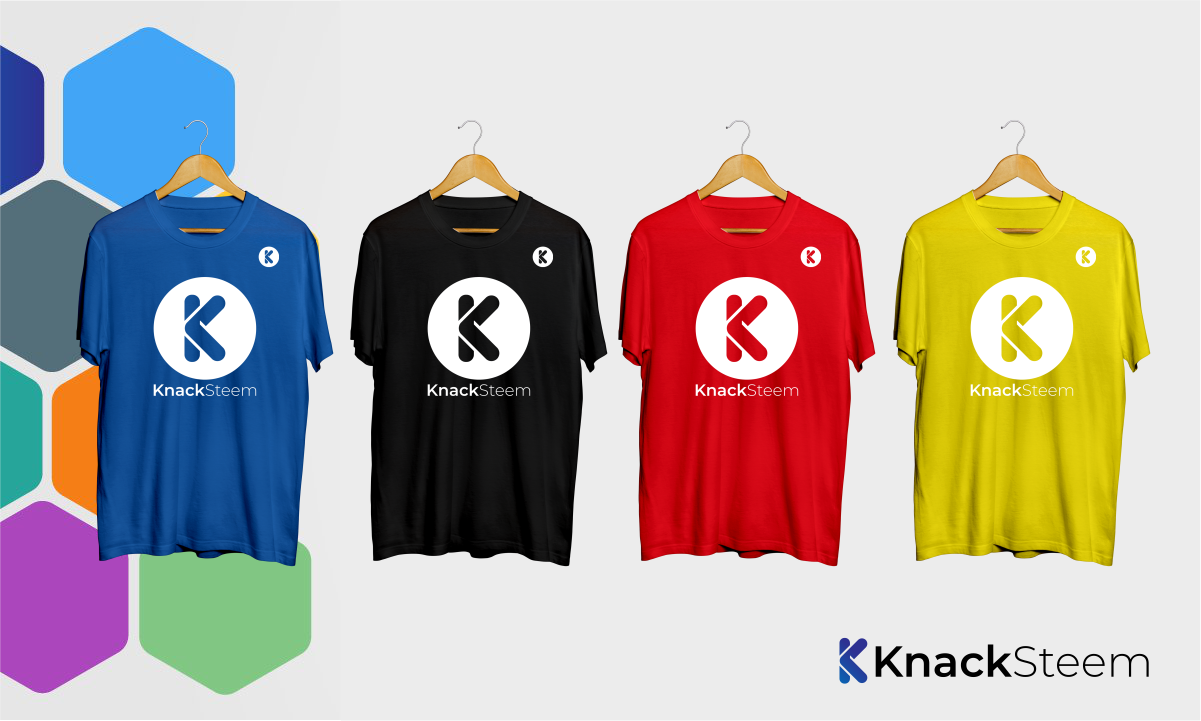 | Yellow | Red |
| --- | --- |
| | |
| Black | Blue |
| --- | --- |
| | |
Ideally, these Tees would have been made available for community members but due to the cost of covering logistics of getting across to each community member, this is not possible. If you are an enthusiast of Knacksteem, the designs are made available so you can customize yours wherever you are located.
Knacksteem will also be organizing an ad contest for individuals and communities on the steem blockchain. The aim of this contest is to get the whole blockchain to get valuable information about Knacksteem from different sources and the end result is to get people talking about and interested in Knacksteem. Of course, there'll be winners of the contest who'll be gifted with a good amount of liquid steem. More details of this contest will be released pretty soon.
JOIN KNACKSTEEM TODAY!
Knacksteem has a special spot reserved for you!
Join Knacksteem simply by visiting the Knacksteem official website and login with steem account and start submitting contributions of your awesome abilities, knacks, and talents and convert your passion to real monetary value.
Check out this article to get more information about the Knacksteem project and what contributors stand to gain from using Knacksteem.
Knacksteem is still a very young project and thus require a reasonable amount of funds to maintain operation and also grow.
To grow Knacksteem, we need your support.
Every participant of Knacksteem is a community member and all are held at high esteem, but investors and sponsors of Knacksteem are the only community members with an extra entitlement which is, they are beneficiaries of every contribution submitted, reviewed, scored and upvoted on Knacksteem. Investors and sponsors are entitled to 12% of total rewards generated from a contribution.
Being a sponsor of Knacksteem is the best and most convenient way to reap the dividends of the community. Investors/sponsors necessarily don't have to make any contribution on Knacksteem to be rewarded.
Why not support the Knacksteem movement and become a sponsor of Knacksteem today.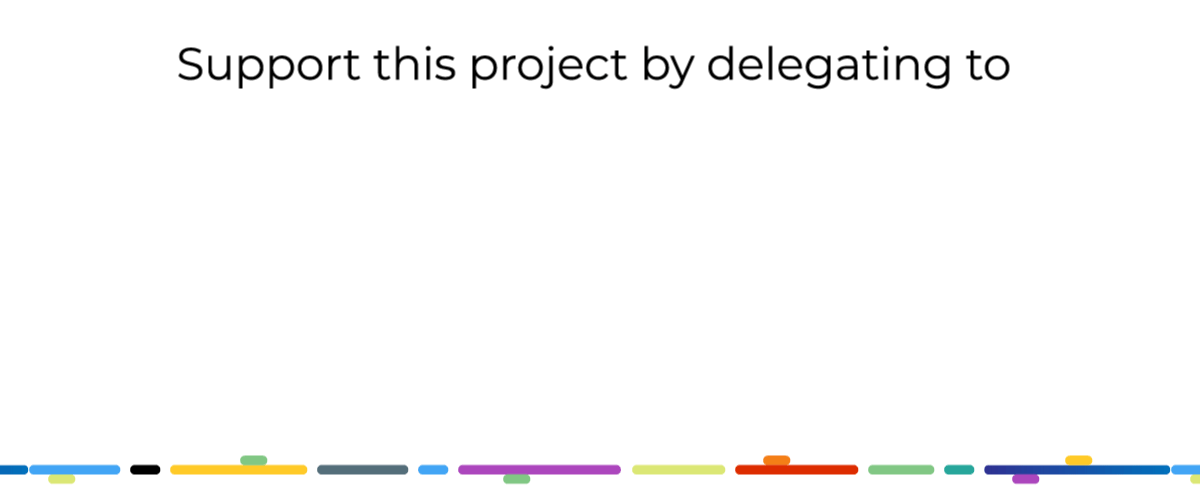 50SP,100SP,150SP,200SP,250SP,300SP,500SP,1000SP,1500SP,2000SP,50000SP,100000SP.
Customize
For further inquiries about Knacksteem, join the offline Knacksteem community on Discord
Our server on discord is the offline steem blockchain hub that houses important activities and individuals ranging from sponsors, supervisors, moderators and very importantly, contributors who make up the community members.
Designer: @podanrj