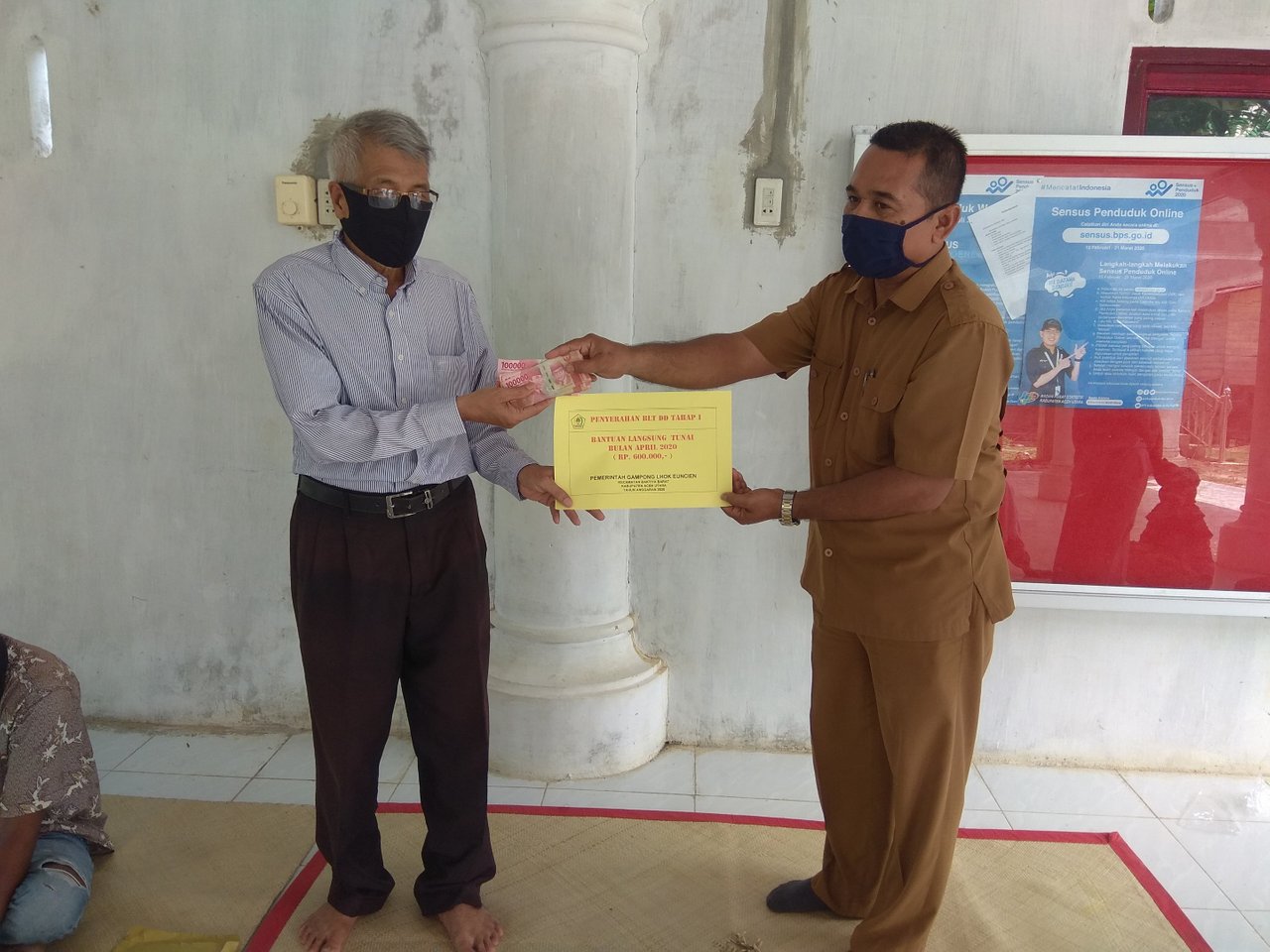 On Saturday, May 16, 2020, the Village Government collected data on prospective recipients of Direct Cash Assistance (BLT). The village considered real and accurate data for recipients from the village. I confirm with the Village secretary on behalf of Zulfikar he said! Within two days payment was made to beneficiaries.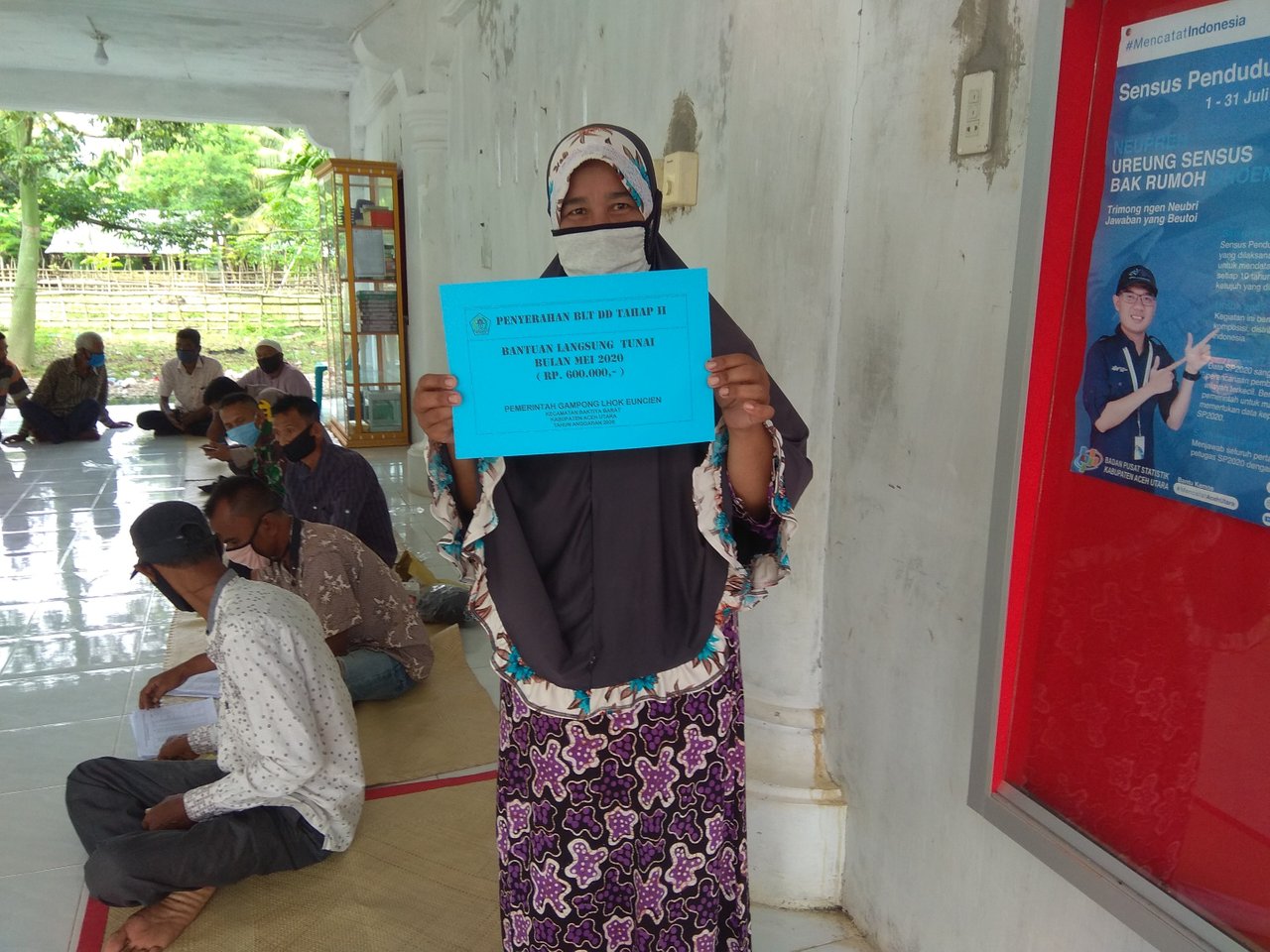 On May 18, 2020, the Village Government made a Cash Direct Assistance (BLT) payment to the recipient. The amount of funds disbursed to the village community per month is Enan hundred thousand rupiah per month of beneficiary families, which are channeled by the Village Government for three months, from April to June 2020.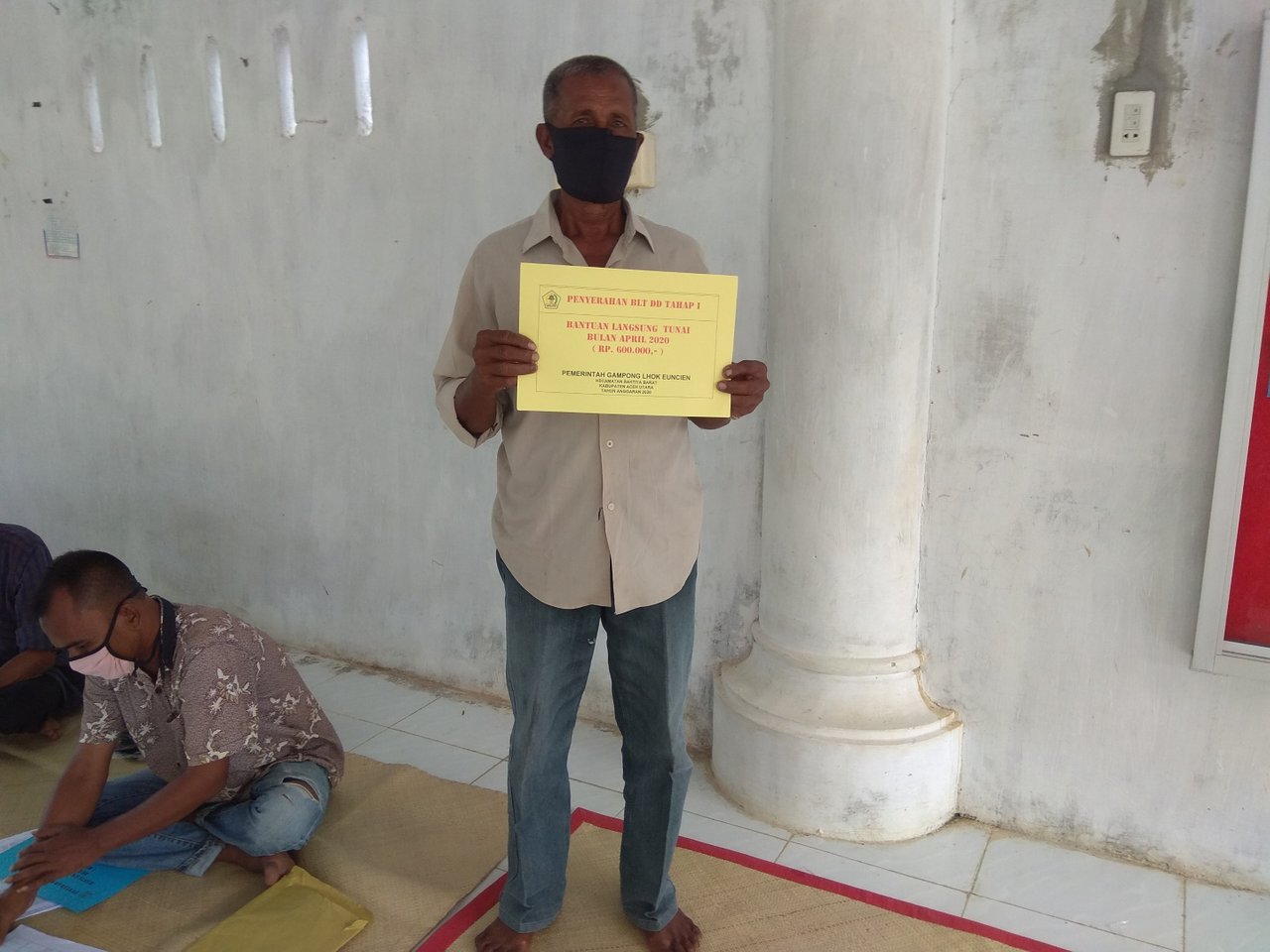 The Village Government disbursed the Labgsung Cash Assistance, to maintain the purchasing power of underprivileged people in rural areas affected by a pandemic (Covid-19).
Conditions for Recipients of Village Cash Direct Assistance for three months issued by the Central Government.
The following are entitled to receive Direct Cash Assistance are:
Poor families who do not include recipients of the Hope Family Program (PKH).
Poor families do not get groceries cards, and work cards.
Direct Cash Assistance, for the poor who are affected by the corona virus pandemic (Covid-19), which is taken from the Village Fund, which is budgeted in the APBDesa by 25 percent of DD or district government approval.
Some of the photography that I took using the Xiaomi Redmi Note 4-x smartphone
Hopefully my posts can reconcile my best friend's soul, and always be enthusiastic in interacting on the platform @knitrias-project.
Greetings to all. Always take care of your health.