A wise man is a person who when he tells you that something is like that, it is because it is just that: "The wise have eyes in their heads, while the fool walks in the darkness", Ecclesiastes 2:14. A sage is a person who has no laps, no masks, no twisted thinking; a sage is a transparent person, what you see is what he is.
A wise man is a person who is always willing to instruct in the spiritual knowledge of the truth, that is why the Bible explains that we must always be attentive to the sayings and proverbs of the wise: "Do not neglect the discourse of the wise, but busy yourself with their proverbs" Ben Sira 8:8.
Many times what the wise tell us does not seem immediately useful or helpful, because the truth is often not visible to the naked eye but is hidden or disguised, that is why the Bible tells us about the use of understanding (gift of knowledge) in situations in which decisions must be made with wisdom, it is important to understand that the wisdom and knowledge of the wise are beyond human reason.
In the Bible, King Belshazzar resorts to the wisdom of the prophet Daniel to solve a mysterious fact, a mystery that no one could interpret, neither magicians nor fortune-tellers: "Suddenly the fingers of a human hand appeared and wrote on the plaster of the wall, near the lampstand in the royal palace. The king watched the hand as it wrote. His face turned pale and he was so frightened that his legs became weak and his knees were knocking" Daniel 5:5-6.
The King of Babylon refers in these terms to Daniel when he is presented to the court: "I have heard that the spirit of the gods is in you and that you have insight, intelligence and outstanding wisdom" Daniel 5:14; wisdom is perfect, mysterious and it is also a gift from above, and then the king continued: "Now I have heard that you are able to give interpretations and to solve difficult problems" Daniel 5:16.
Finally, Daniel solved the case and prophesied the King his future.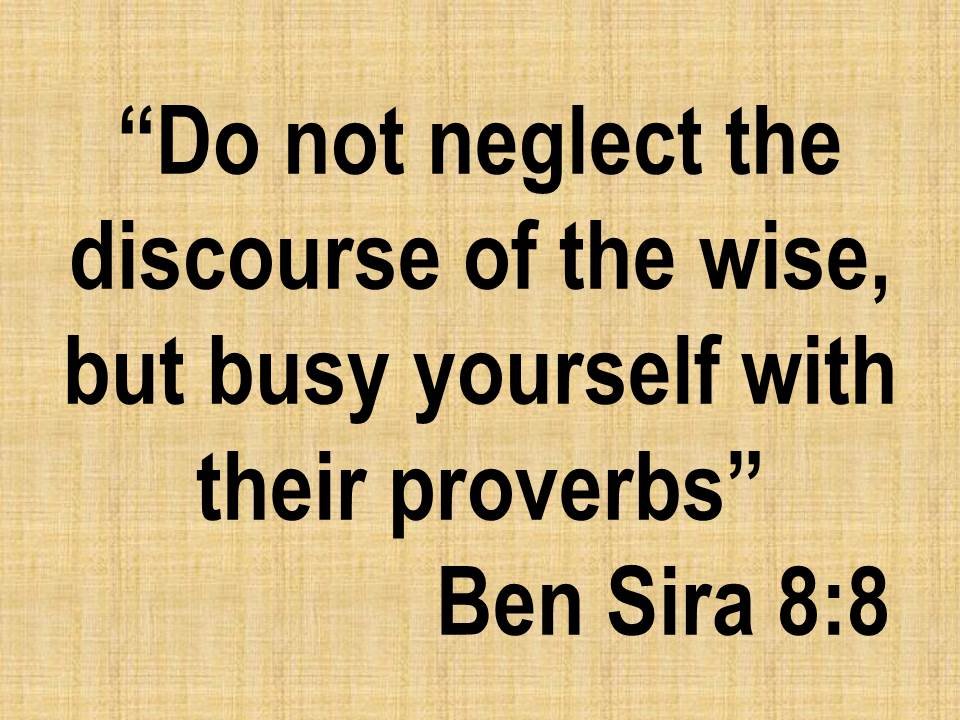 For more information visit my profile follow the link and download for free my ebook.