Was truly breathtaking!! A hike up through the jungle revealed Khlong Phlu Waterfall. The sounds of the jungle were so loud at times, one just about needed ear plugs. A quite quickly the falls exposed itself!!
Short Story~ In it's apparent Glory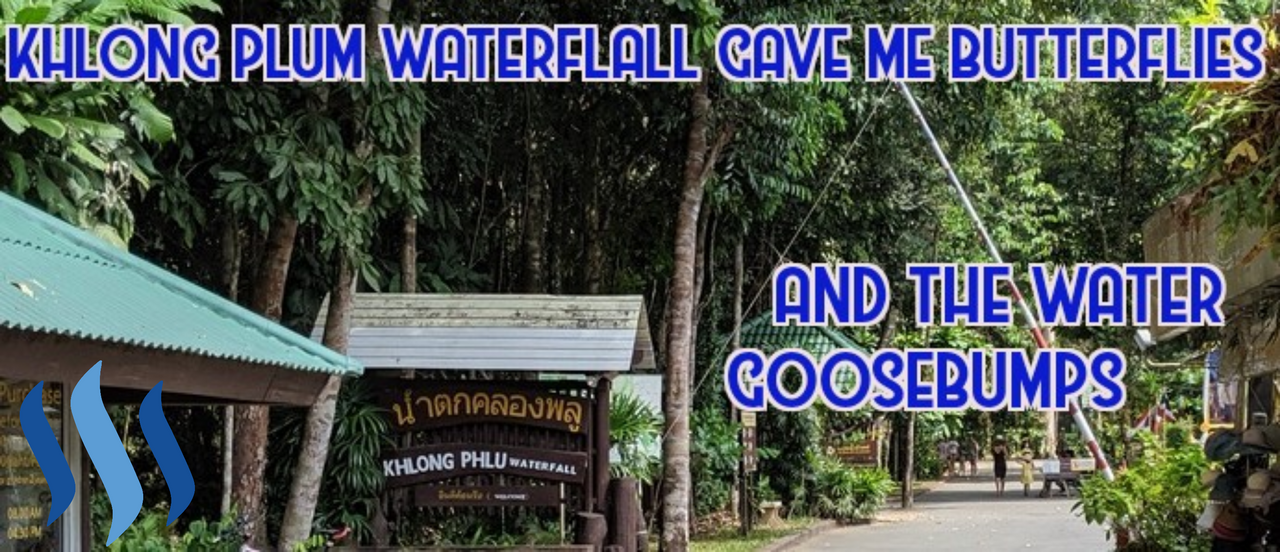 Over a rise and there were the falls like a lightning bolt of water!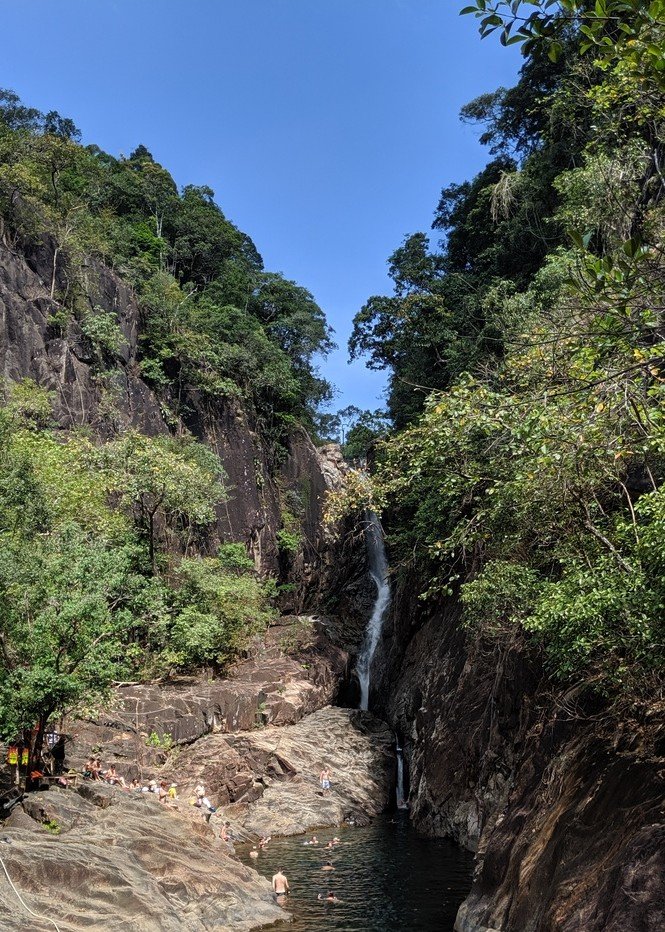 ---
As we got closer, one could hear and feel what flowed from the mouth. A stunning site!! Gravity won, the water had no flight.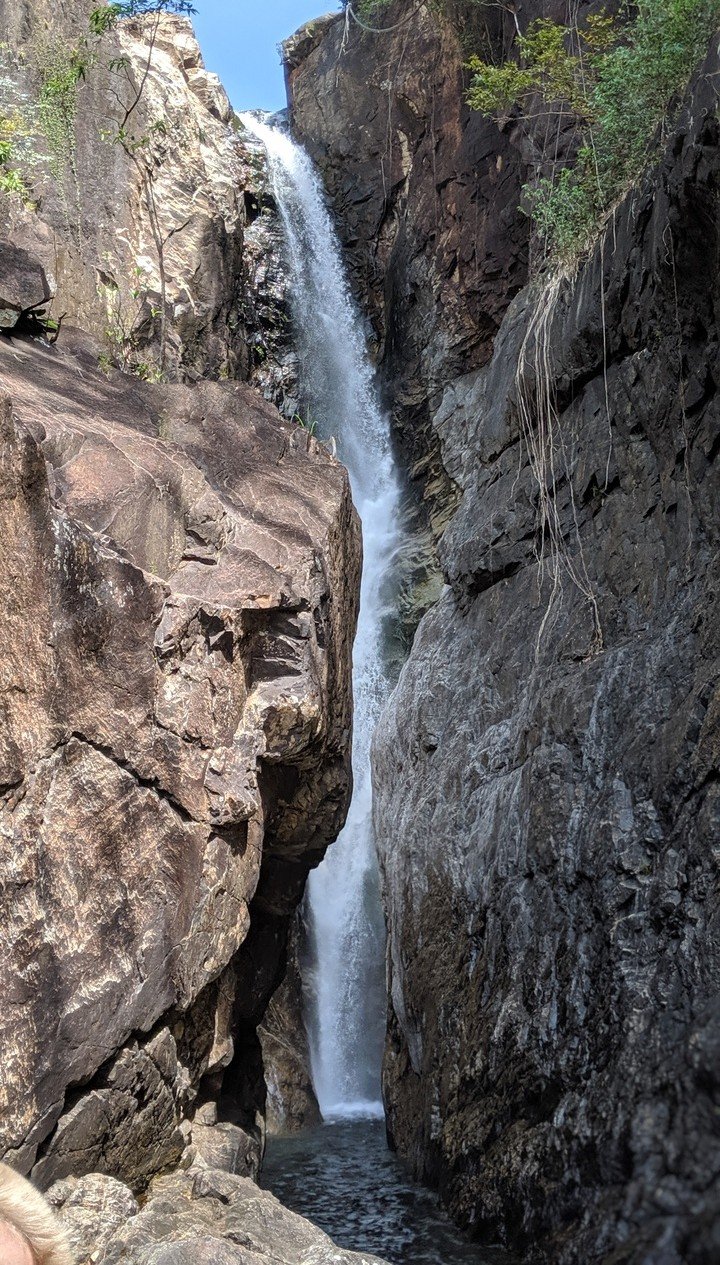 ---
We got closer as the butterflies flew! All around magic things butterflies do.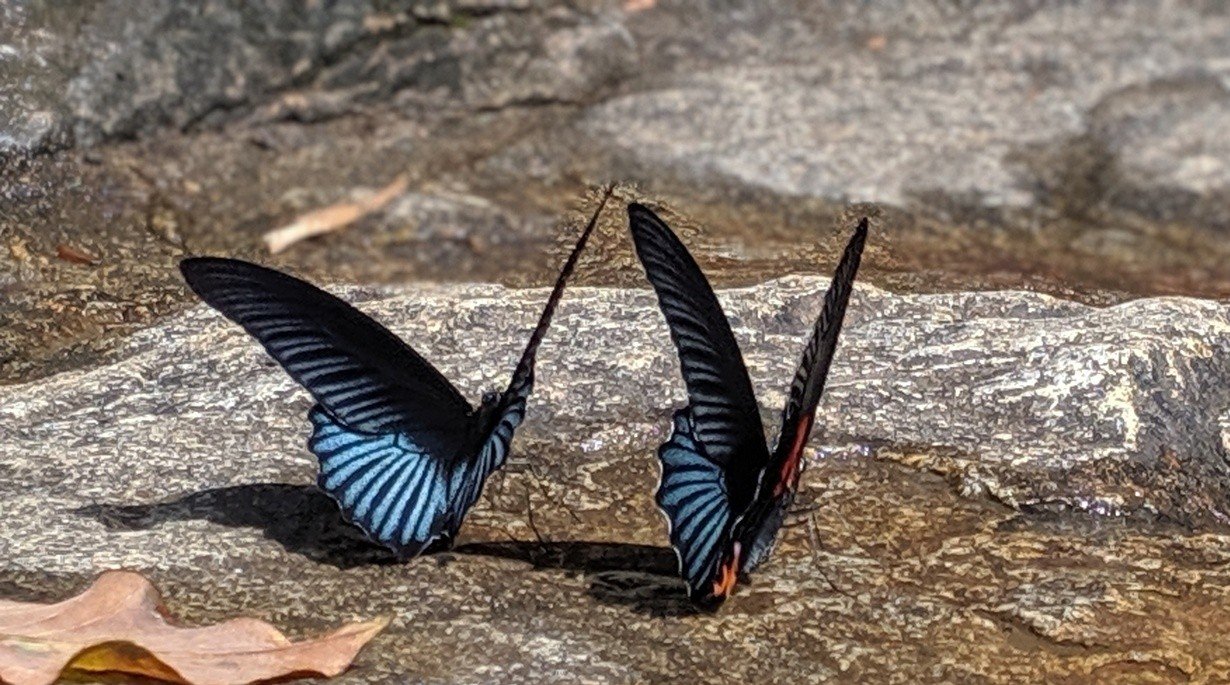 ---
There must have been a hundred different species of butterflies living next to the falls. Photoed the few that would land.................in this wonderful land!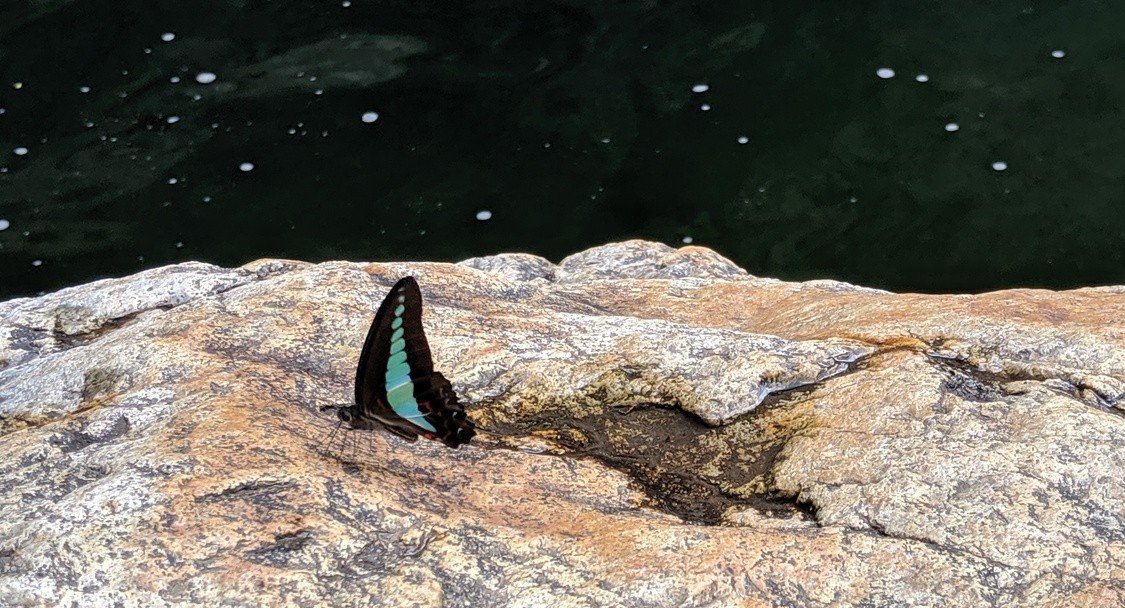 ---
The colors left a mental brand! So much wonderness at hand!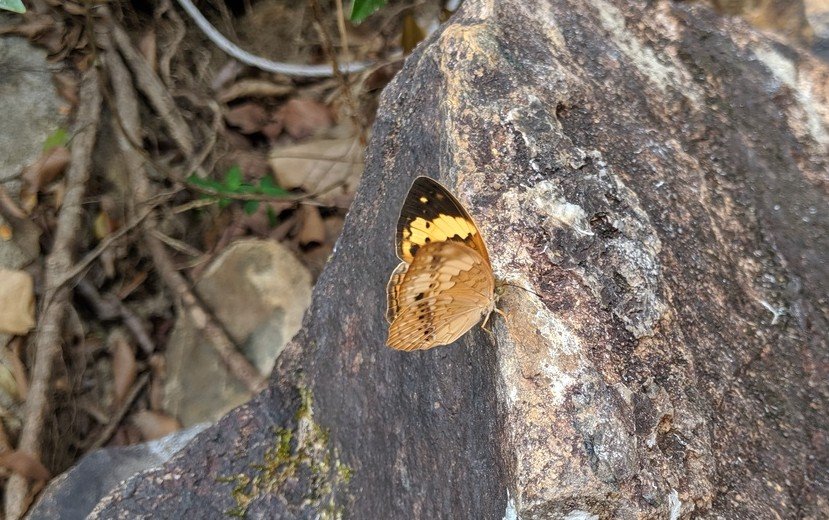 ---
Unfolding their wings in timeless fashion! Like decorating the falls was there passion!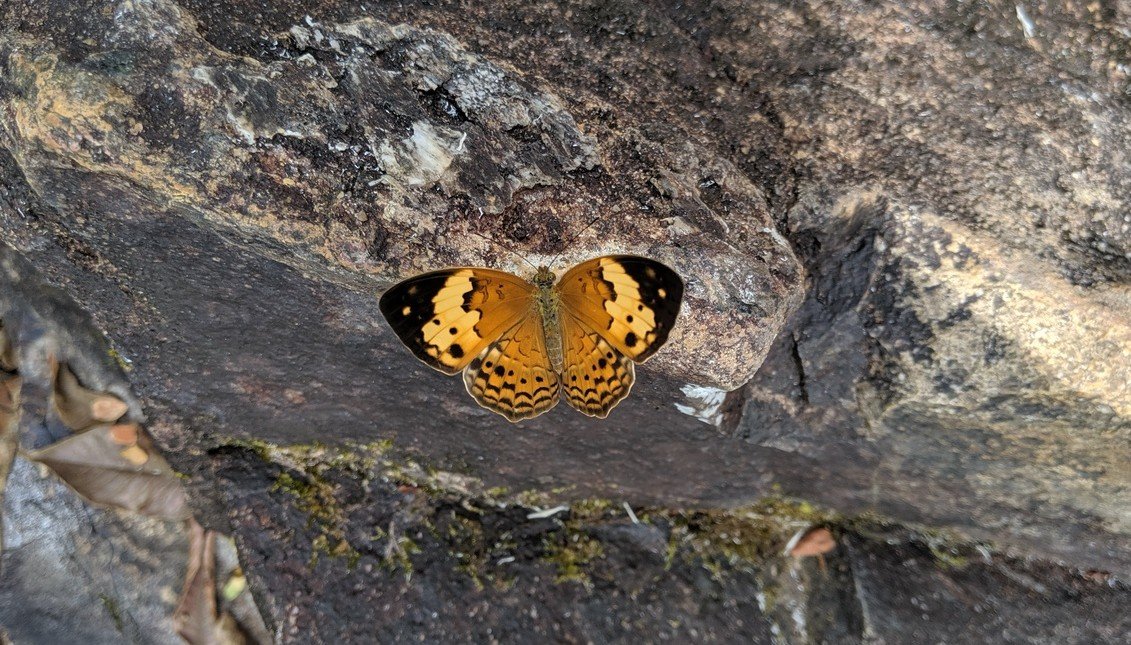 ---
Oh what I would not do, to know how the butterflies flew. From up, to down dizzying my spirits all around!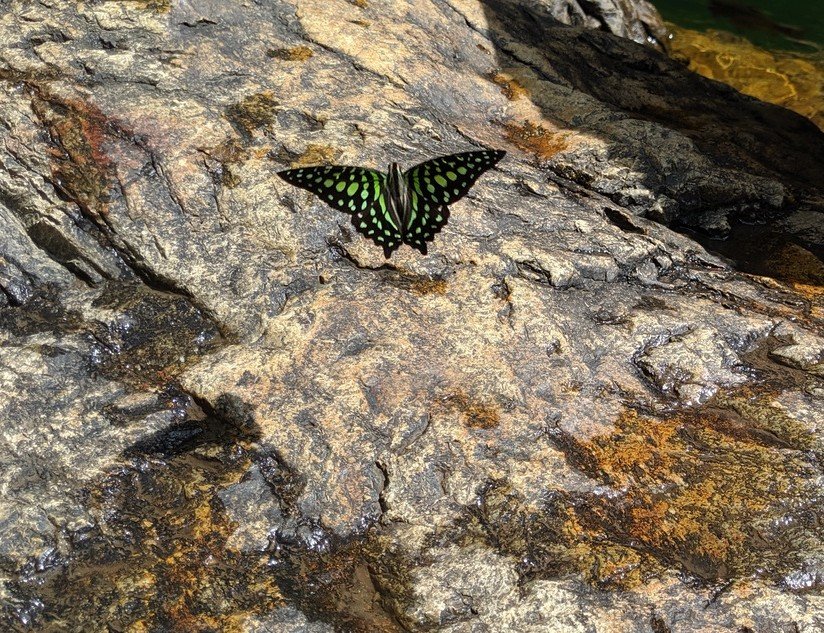 ---
Then another, and another more! Like a peak through mother nature's door!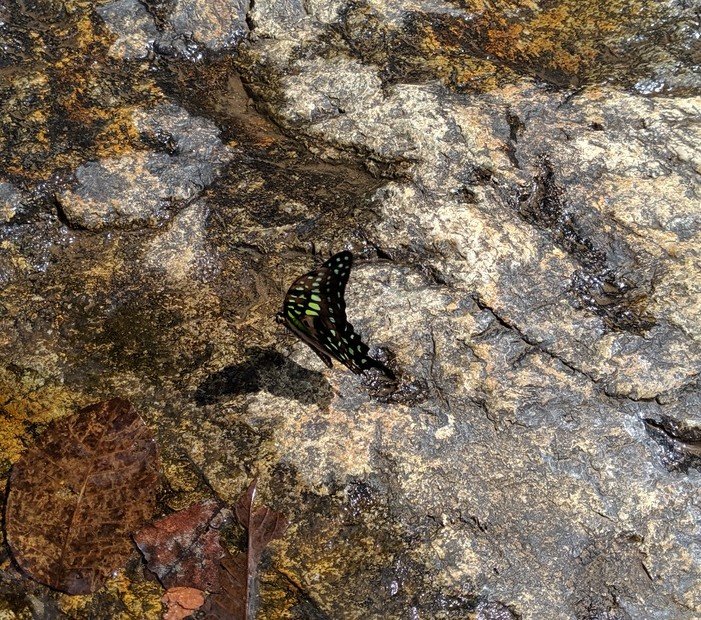 ---
Like a matted pair, I wondered, I stared!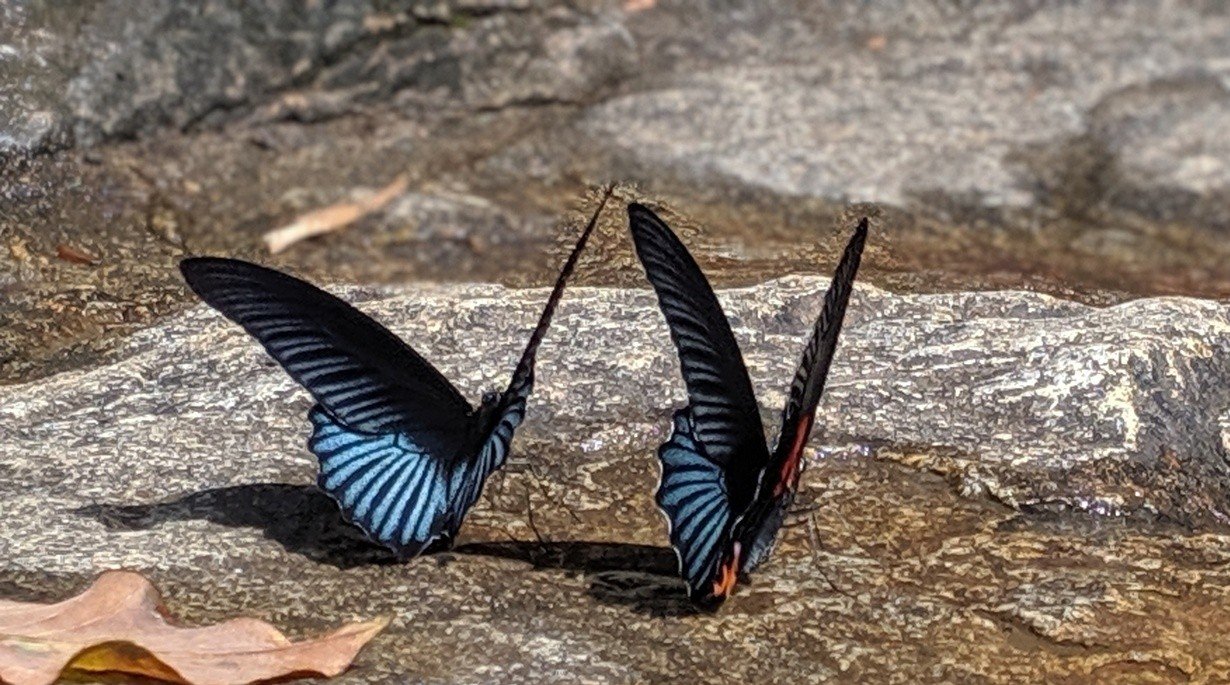 ---
As we moved on from a swim, salmon(@jask8831) I believe we're stretching their fins!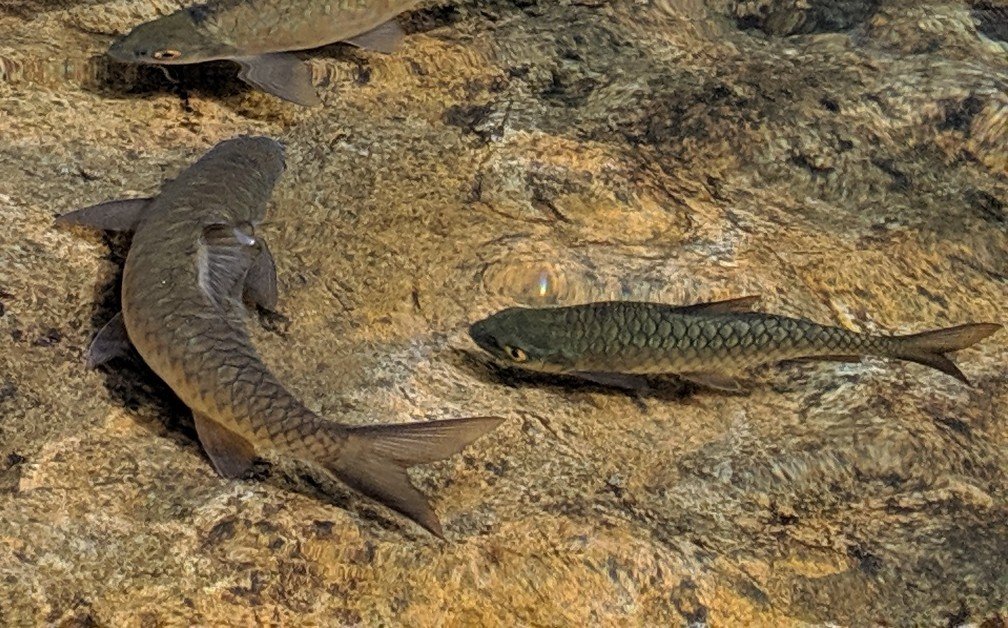 ---
They zingged and @steemzzang -ed. And tried to jump for higher shelf's in the falls! The stuff of legends. Sometimes takes real balls!!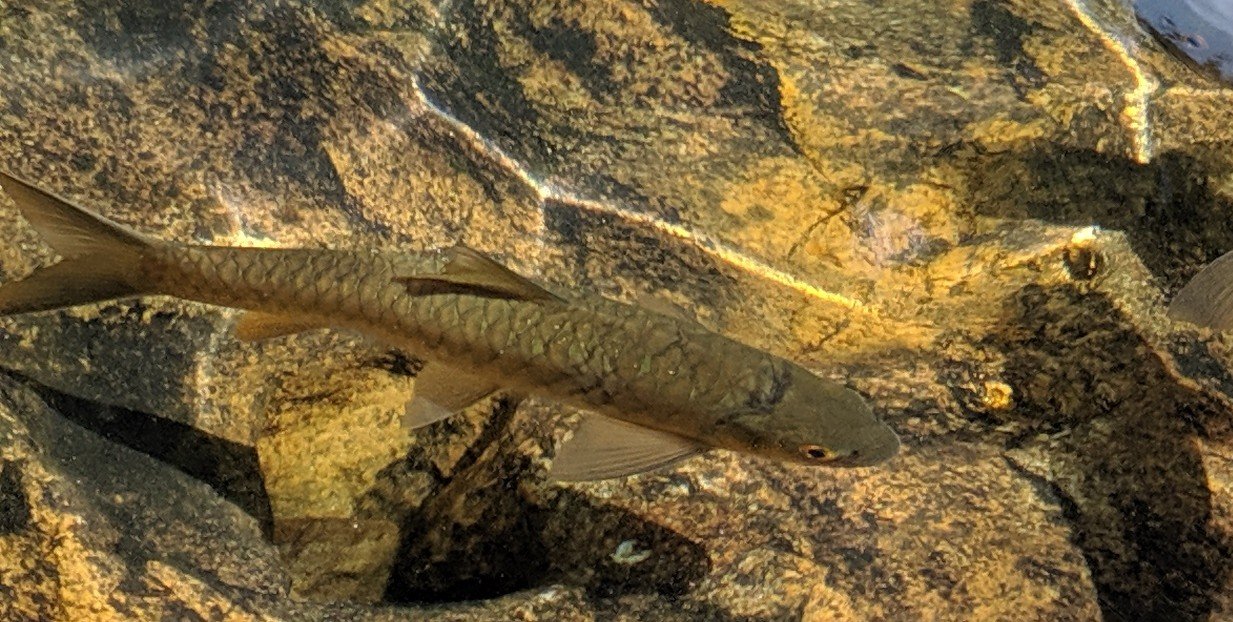 ---
We took a dip, with try not to slip! One last look at the falls, got to love it when nature calls!!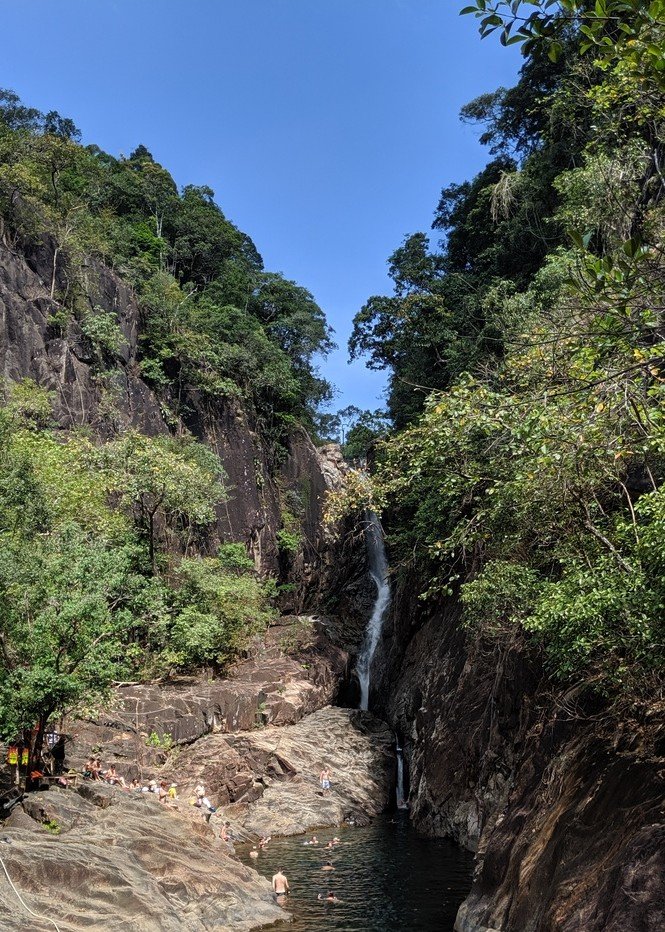 ---
---
---
Thanks for stopping in Steem and @jeffjagoe, @celestal and a couple un-named steemians for making this such a awesome trip to Khlong Phlu Falls. A teaching me to swim with the big fish!!
Also a shout out to the Korean community at Steemfest and the Korean scot-tribes. Was a pleasure having breakfast with you fellows and teaching me something about integrity and virtue! You rock @kopasi @jack8831 and @cjsdns! More to come!! And a hello to the broader Korean community!
@dylanhobalart
November 15/2019
I've been told I should share more of my art/heart on Steem! Today I bring you a stack of rocks I made on the ways down from the Khlong Phlu Falls! Have a close look a let me know when you see it?