This post is a reply to Why is that berniesanders asshole flagging Korean posts?
1. Korean Community is Growing Bigger and Fast
There are great and positive perceptions in Korean communities, both crypto and non-crypto ones. Our growth is explosive and positiveness is going around our community. According to @arcange's post, active users of Korean community has more than quadrupled and posts and comments have increased a lot as well.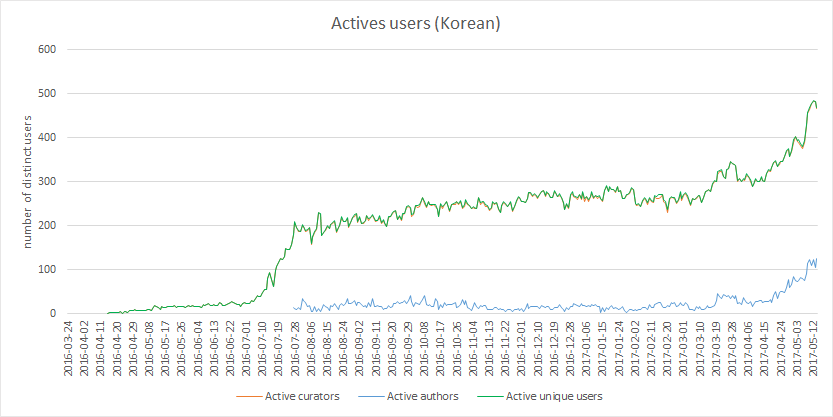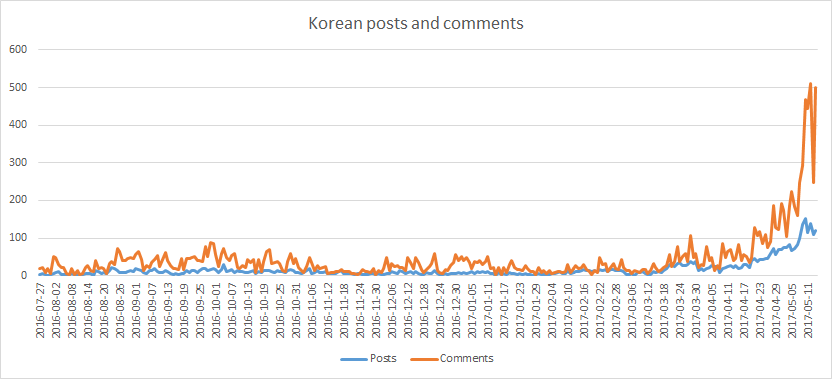 This is not only about number of users, but also investments. Korean community was and is the biggest buyer of Steem, especially when Steem price was decreasing. While many whales were reducing their stakes, Korea community recruited more investors hence supported Steem price. Also many of them have powered up. We now have 21 members in top 300 (at lesat $25,000 worth) and in total over 7,000 MVESTS, which equates over 3 million dollars. This is about 8% of total active stakes.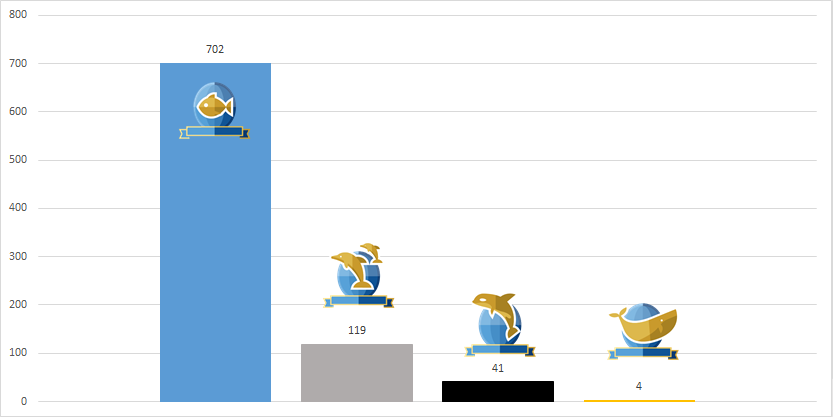 2. Views Are Really High
Accroding to OECD Data, population of Korea is only 4.4% of the total or about 1/20. Roughly speacking, a unit views for a Korean language post may be regarded to have at least 5-10 times greater views than English posts with the consideratino of the scale effect.
Here are interesting examples. @maa's two posts hit Google Now suggestion and got over 1,000 views. Isn't it cool? More Korean people are paying attention to and will come KR community.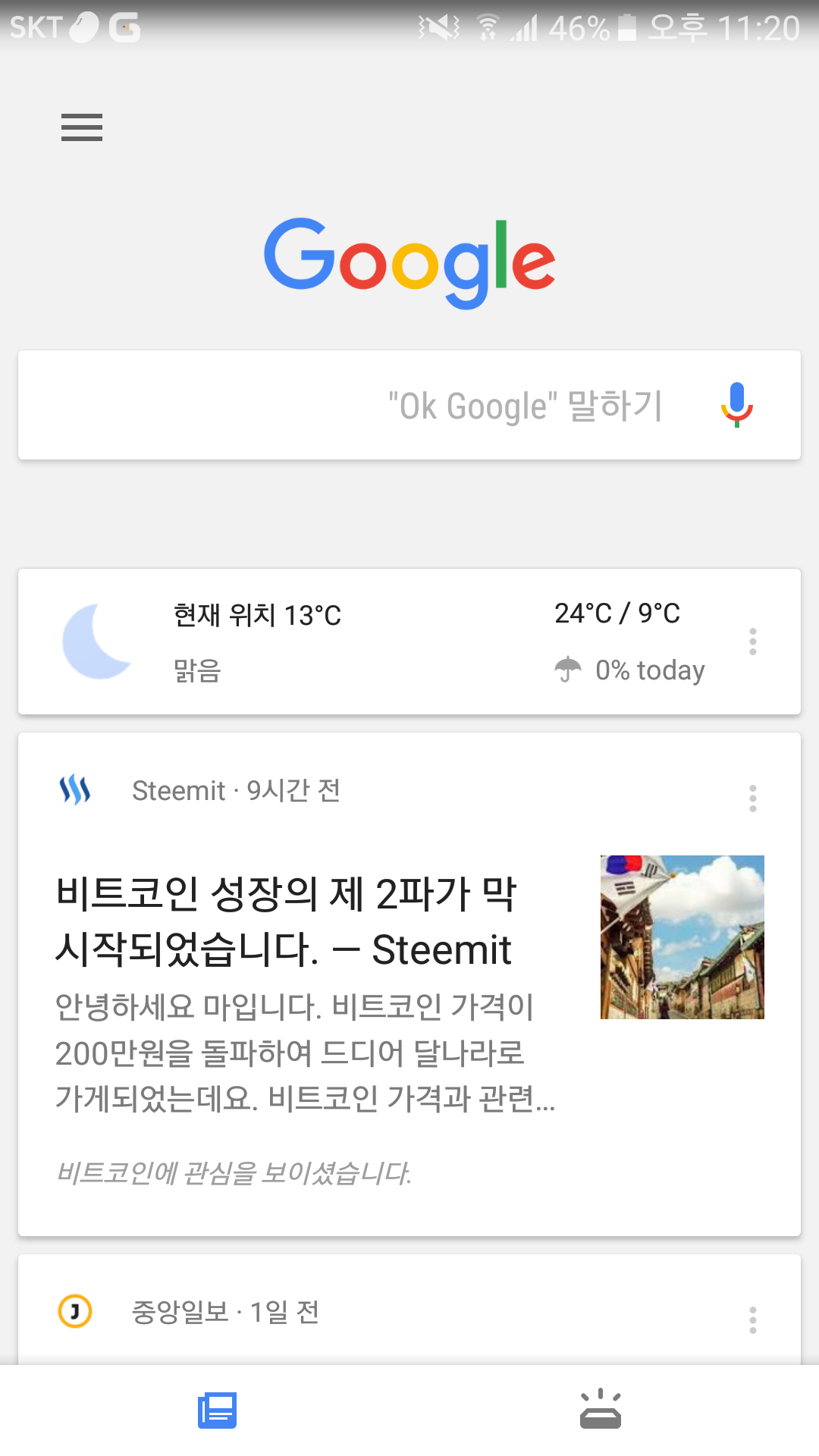 https://steemit.com/kr/@maa/2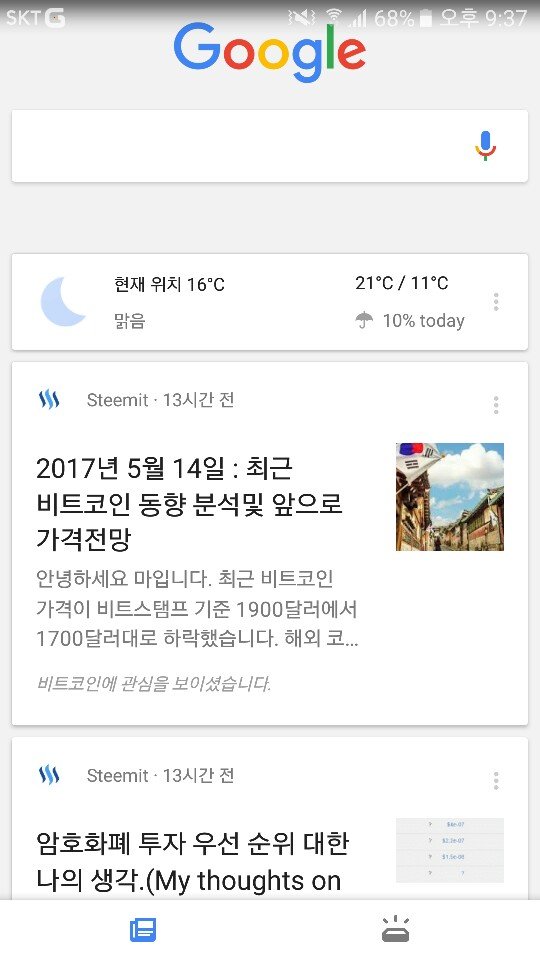 https://steemit.com/kr/@maa/2017-5-14
3. We Need to Consider Contexts
Fourteen days ago, we felt very bad and upset due to the downvote. Why? We had a newbie highschool girl and gave her our best welcome. We think that she can be the gateway person who opens the door toward Korean teenagers and can trigger mass dispersion of Steemit in Korea. But her first post was downvoted. She seems so disappointed and the traction has greatly decreased. Although the flags were removed, the effect remained since he did flag during downvote-only period. I asked him to leave some message to make her feeling better, but nothing happened. I am really concerning this kind of thing happens again.
https://steemit.com/kr/@lhy/introducemyself


We now have a wonderful illustrator, well-known Korean crypto analyst and investors, and many other important members. Their posts sometimes seem get too much, but I think it maybe not if we count what they will bring in the future.
Our Thoughts
I do not want to restrict his freedom to downvote, but want to request do it in more prudent and consistent manner.
Appendix: Responding to image he posted (@engagement is his sub-account)