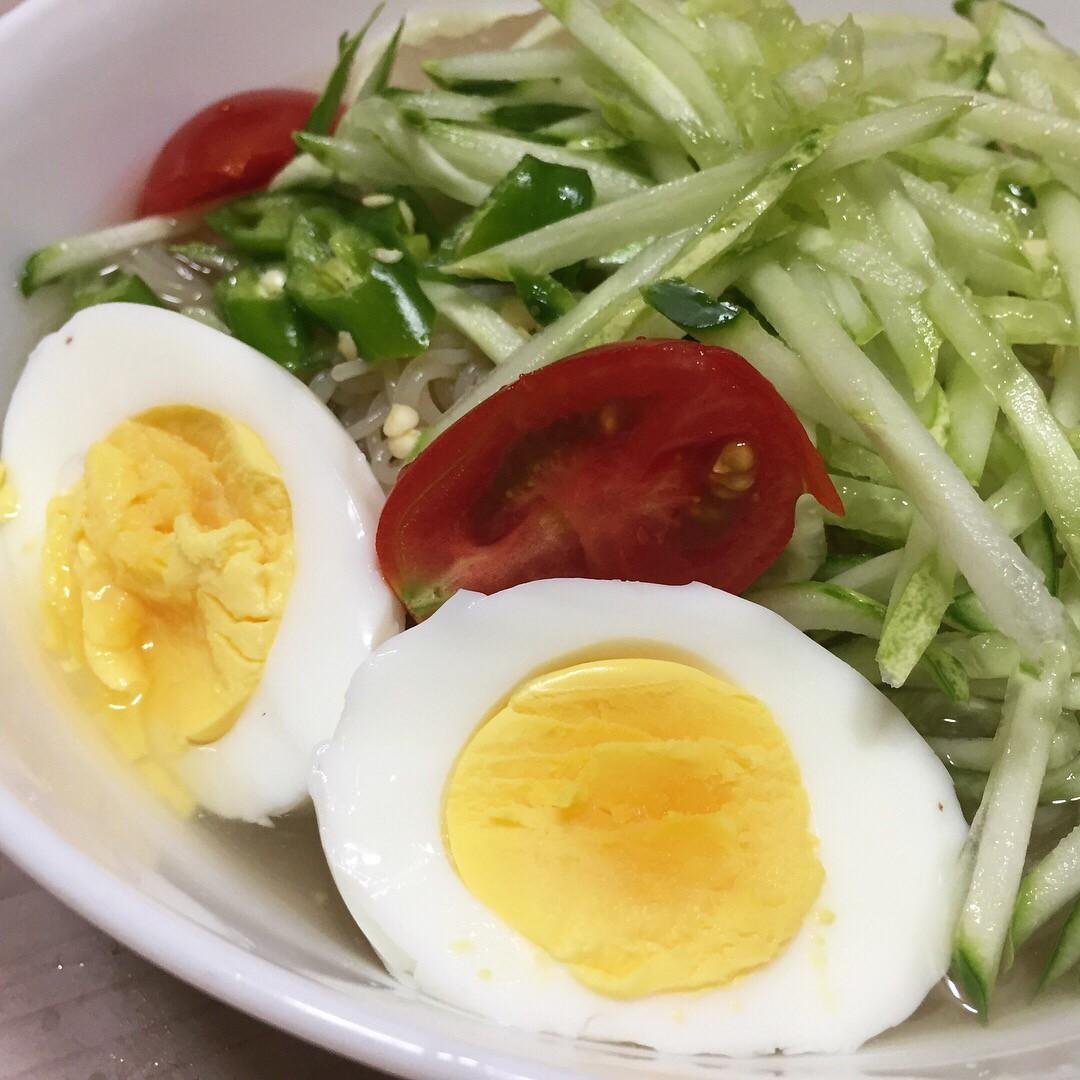 Korean traditional food
Naengmyeon(냉면; in S. Korea) or raengmyŏn (랭면, in N. Korea) is a Korean noodle dish of long and thin handmade noodles made from the flour and starch of various ingredients, including buckwheat (memil), potatoes, sweet potatoes, arrowroot starch (darker color and chewier than buckwheat noodles).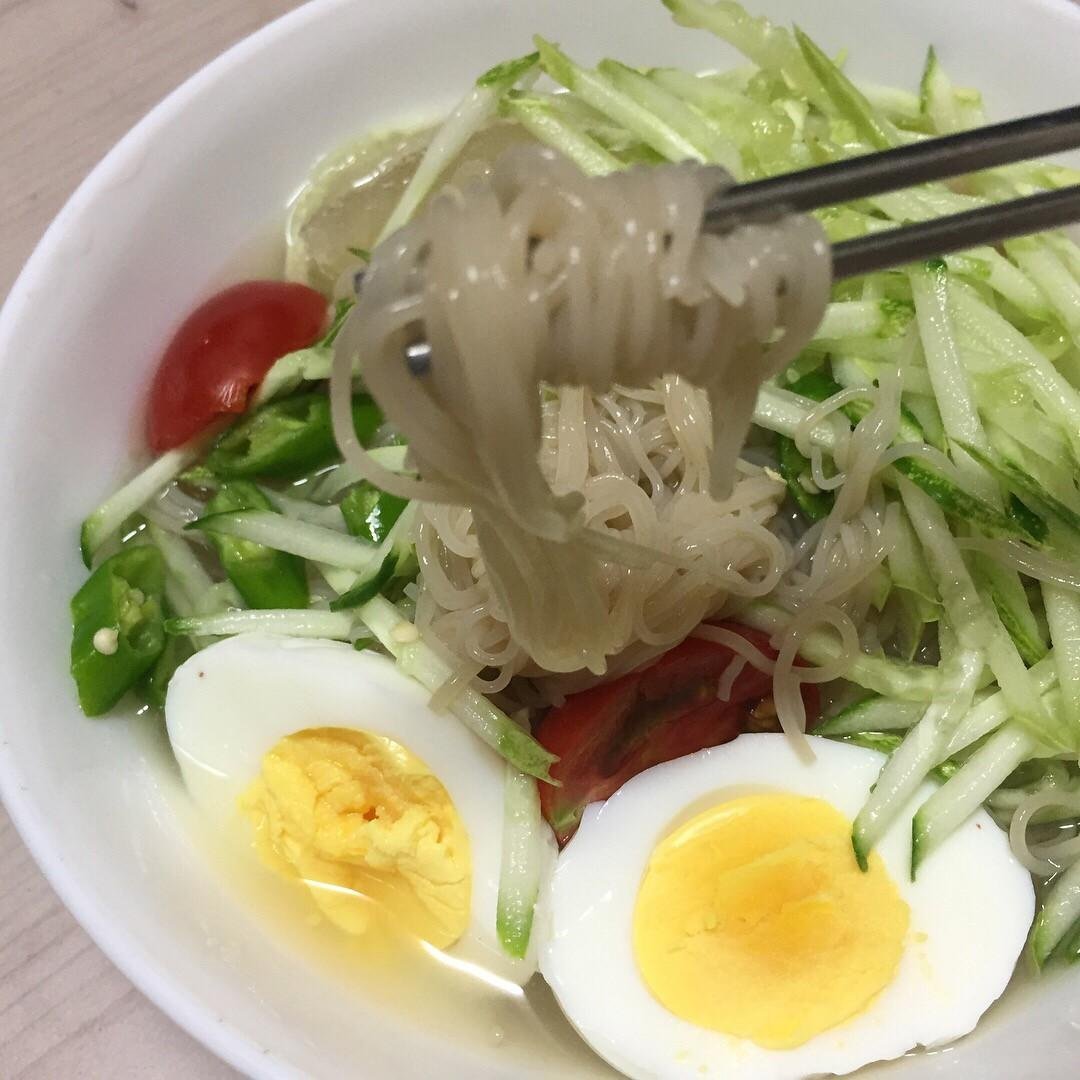 Homemade water cold noodles, cold noodles, eggs, drop tomatoes, cucumbers.
IPhone 6 shooting.
집에서 만든 물냉면, 냉면, 계란, 방울토마토, 오이.
아이폰 6 촬영.