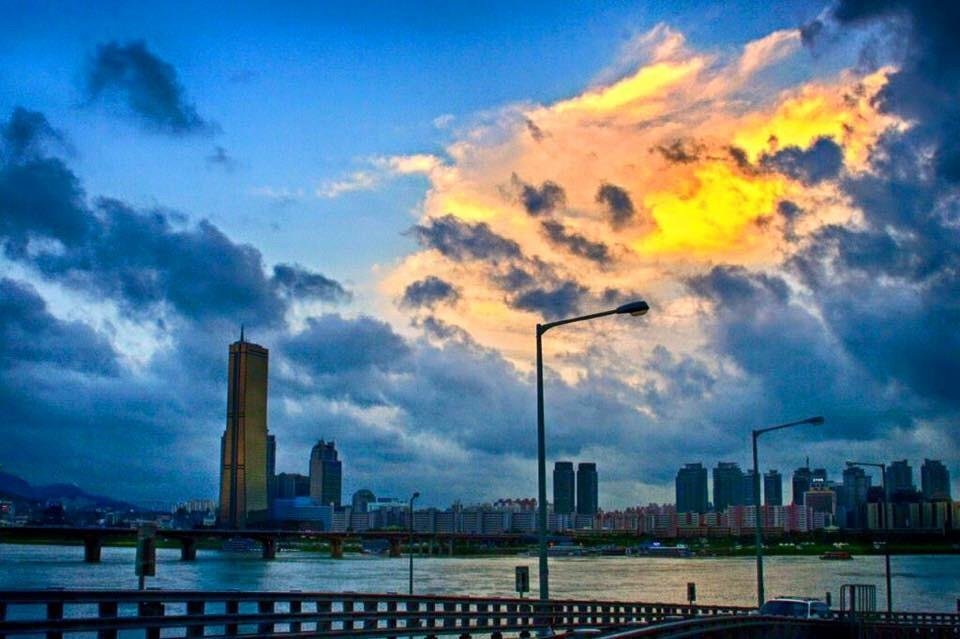 The Han Riverand its surrounding area have played an important role in Korean history. The Three Kingdoms of Korea strove to take control of this land, where the river was used as a trade route to China (via the Yellow Sea). However, the river is no longer actively used for navigation, because its estuary is located at the borders of the two Koreas, barred for entrance by any civilian.
The river serves as a water source for over 12 million Koreans. In July 2000, the US military admitted to having dumped toxic chemicals in the river; causing protests.
Currently, the lower stretches of the Han river are lined with pedestrian walkways, bicycle paths, public parks and restaurants, particularly in Seoul. In a 2011 survey conducted by Seoul Development Institute of 800 residents and 103 urban planning and architectural experts, 51.3 percent of residents and 68.9 percent of experts voted the river the second most scenic location in the city, following Mount Namsan in the top spot.