Would you like to see KROWn on Steem Engine as KROWNP pegged EOS token? If you would like to earn some KROWN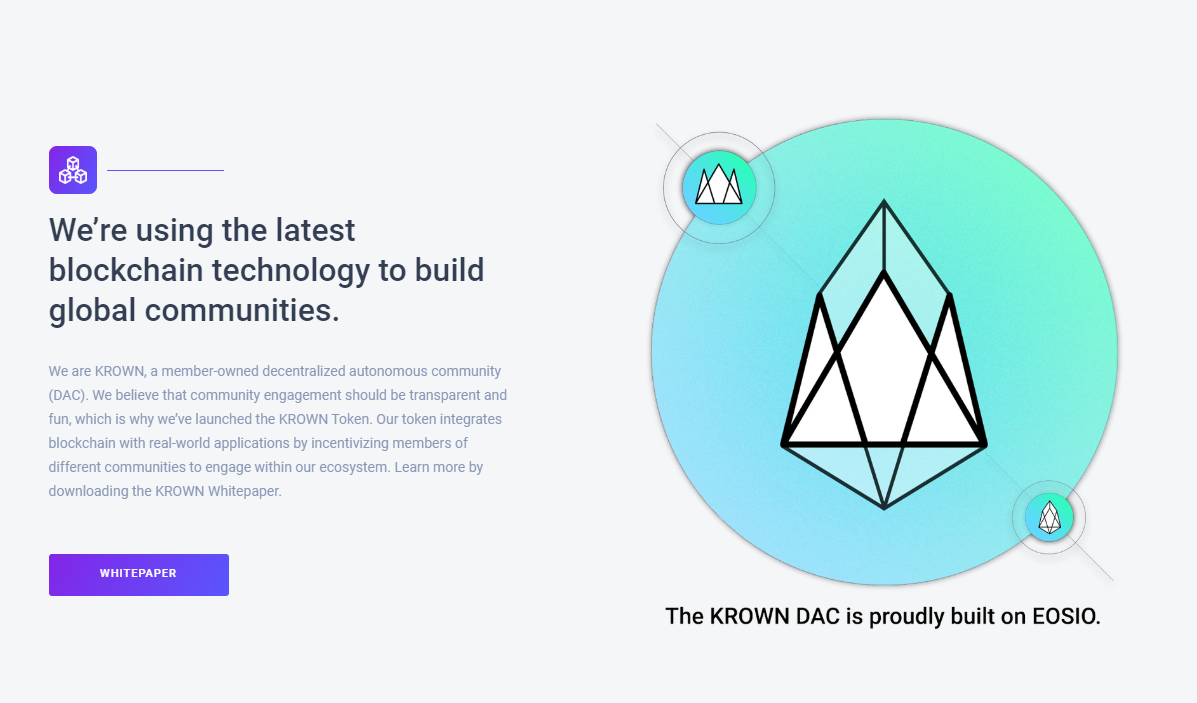 KROWN DAC makes tools to activate communities. The KROWN DAC has been initiated to provide a set of equitable tools for community and product leaders as well as members within communities.
Steem and KROWNDAC have a lot to teach each other!
Purchase KROWN DAC here on @newdex-io
https://newdex.io/trade/krowndactokn-krown-eos
If you would like KROWN added on Steem Engine we can make a proposal on the krown dac for adding the EOS KROWN token to Steem-Engine for 1000 ENG and have the payout go directly to @someguy123 of @privex who can do the pegging and listing for approx $140 in steem or 1000 steem (1000 ENG)
here are some extra features of the krown DAC built on @eosdac framework but with many extra features that make it a perfect choice for any numbers of businesses and organizations.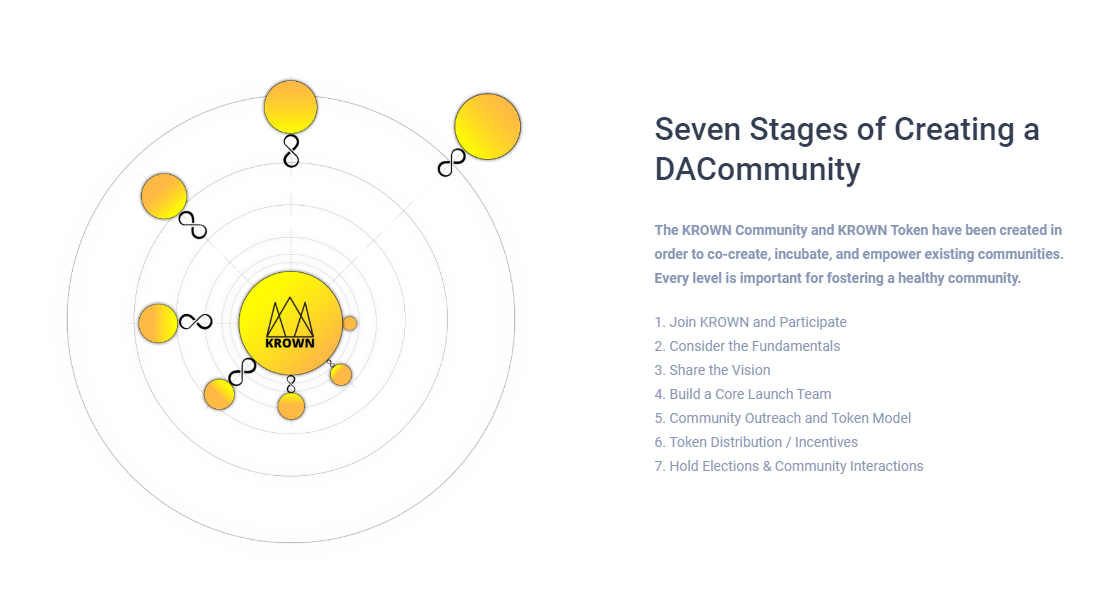 Round Table Communities
The team at csx.io has developed a novel software stack with the potential of unlocking thousands of communities world wide. By connecting directly with end users, producers of just about anything can engage on a level practically impossible before. Everyone has a seat at the table.™
Health & Wellness
An existing network of consultants is working directly with the KROWN community. The plan is to create a vibrant DACommunity that encompasses a full spectrum of tools and incentives from initial meeting, recommendations, tracking, community support, etc.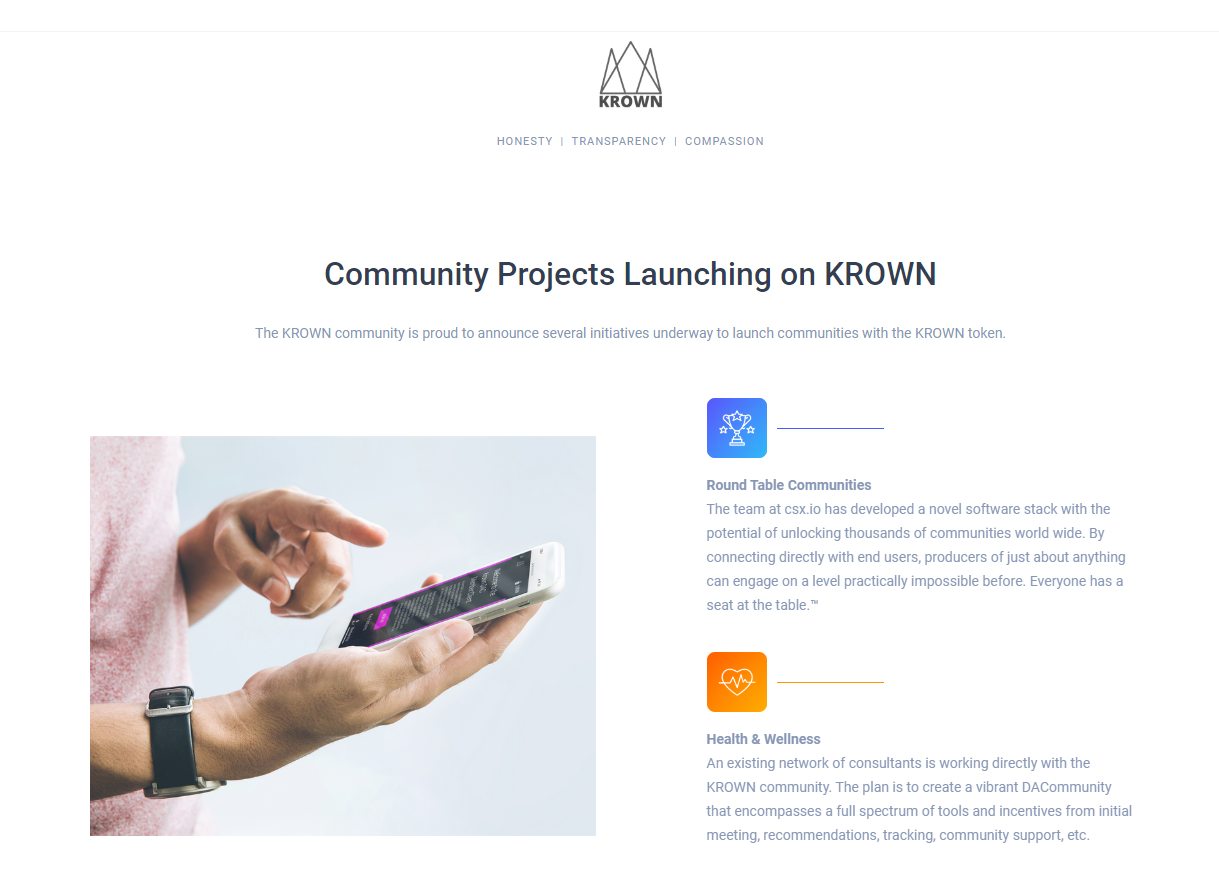 The KROWN Multi-Fairdrop
We are offering up 30% of KROWN tokens (1,107,000,000.00) to EOS holders and KROWN Communities' favorite engaged token held communities. Remaining airdrop tokens will be offered via social giveaways, contests and engagements over 2019 and through 2020.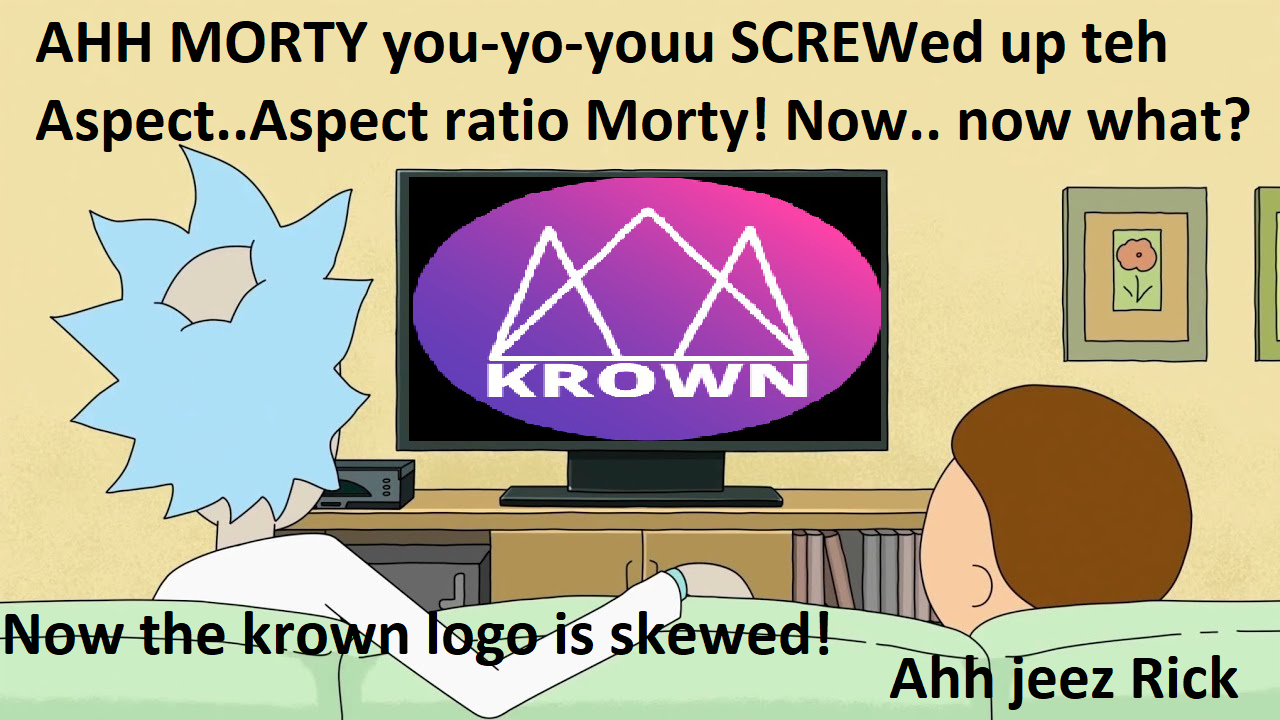 The krown COmmunity is very very generous with their tip bot usage. You can recieve krown EOS tokens over eos bloks.io block explorer tip bot on telegram by @syed_jafri or you can use krown via @tipitbot that works over discord telegramand twitter with future expansions planned over reddit and facebook (rumored ;) ) So prepare for the ability to get tipped if you have a Krown meme, because you can get KROWN just by having a discord or telegram account, and you can withdraw to your EOS account via either of those tip bot!
So come to https://t.me/krowntoken and get tipped some KROWN tokens, which you can withdraw later to an EOS account or exchange but you only need the telegram account to receive your tokens! this is a sort of revolution in ease of use for wallets since telegram has crypto grade security already and so your wallet is as safe as the trustworthiness of the custodian. In this case we can know the bloks.io and tipit teams are experienced with creating multisig accounts for holding the funds in the tip bot that everyone shares, allowing tipit to scale as long as they can keep up with ram costs. I will recommend using airgrab style methods and even limiting users who demand small withdraws that require too much ram or even have an internal dex inside tipit to allow users to sell their tips for liquid eos to avoid airdrop ram fees since thats what most of them are withdrawing to do anyway, to sell. Taking care of that inside @tipitbot internally would save everyone a hassle and tipita lot of ram. However this is just another idea from the KROWNDAC brain trust!
Krowndac wants to make sure you as a steemian have some krown so just come to t
he krown telegram and ask for @ackza to get your free KROWN tip or at least 1 krown token! there is enough to support 5000 krown tips so 5000 steemian ;) So come to the Telegram for some free KROWN! https://t.me/krowndac
And if you read the white paper and come tell us and answer a short quiz we can give you even more Krown or just explain something about KROWN from the white paper to describe a unique or crucial function of the KROWN system... We hope to make this as fun as possible and you can also get paid for krown memes of course! But youll get Much more krown for flexing brain muscles after reading the white paper!
Living White Paper:
https://docs.google.com/document/d/114muoCm0k8WSulNqtNx6FAZmIAveiHMQAARXQDe5H90/edit
KROWN Website https://krown.club