Shashwat Dham, Nawalparasi has been awarded as the 'Best Tourist's Destination of Nepal' by the Ministry of Tourism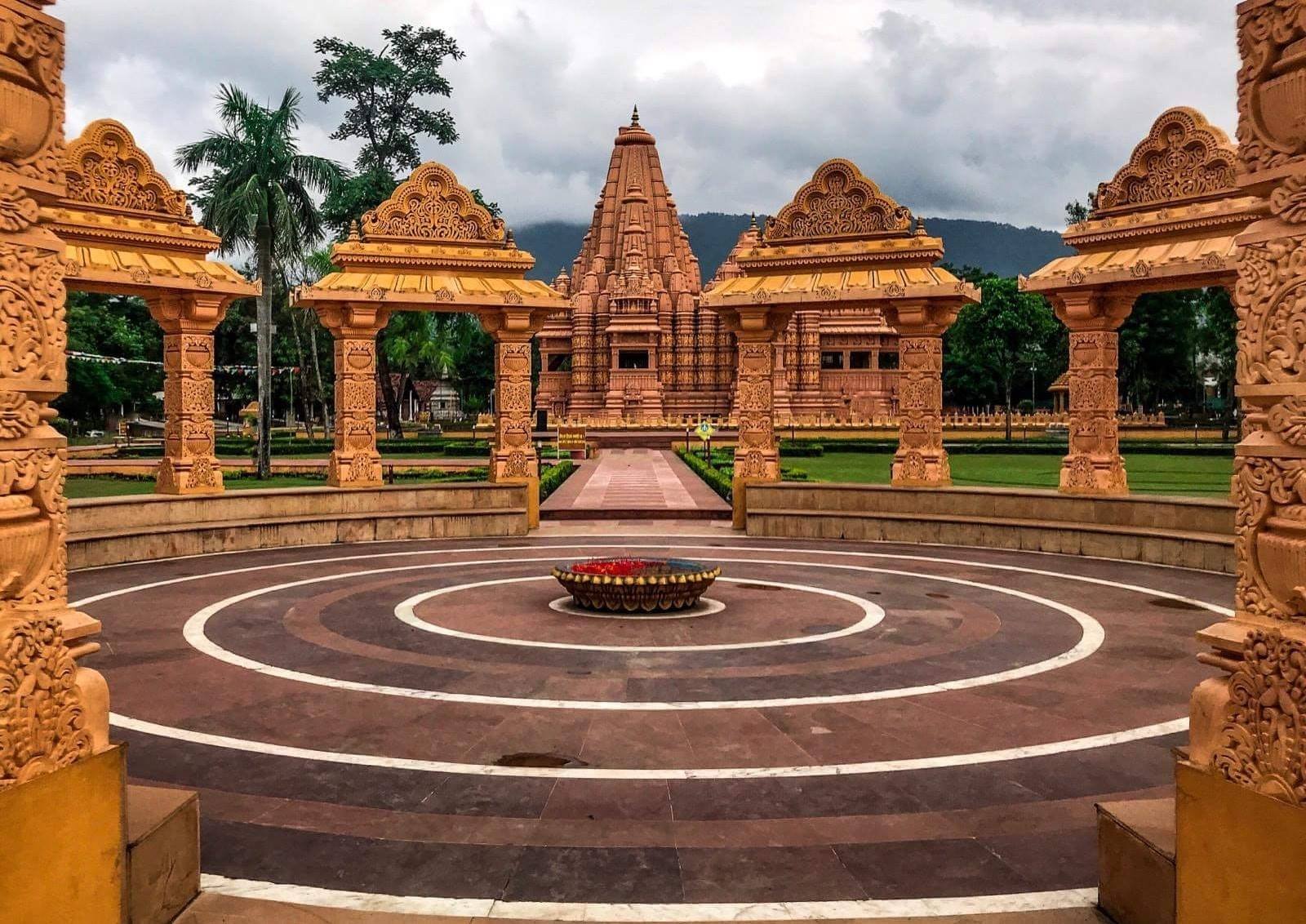 Shashwat Dham is a destination for all to attain spiritual strength, get exposed to the eternal knowledge passed over generations through saints and sages of Vedic times and experience the true nature of our inner being which is love and joy. We enjoyed the clean environment, beautiful landscape with artistic man-made structures, and knowledgeable museum. There is no entrance fee and connected with East-West Highways.
After 16 years, Shashwat Dham has opened its doors to the spiritual traveller at the scenic locale of Devchuli and Barchuli hills of Nawalparasi district in central Nepal. Spread over 12 acres of land, this Dham houses Ekambareshwor, a Shiva temple, surrounded by a pond which has holy water from famous shrines such as Badrinath, Kedarnath, Haridwar, Muktinath and Pashupatinath.
Apart from the temple, the Dham has the Vaidik Karmakanda Gurukul, Sri Sri Centre for Meditation and Yogic Sciences, a heritage store, an organic and pure vegetarian restaurant, manuscript resource centre, museum, spiritual souvenir store and organic farm.
The establishment of this Dham is the brainchild of Binod Chaudhary, the president of CG Corp Global group. Leaders from all religions, such as Hinduism, Islam, Christianity, Jainism, Sikhism and many others, were present at the inaugural ceremony of the Dham, which took place earlier this week.