Just a few more reflections on my potential future land purchase that will probably never happen because I'm just way to settled here in Hereford. Then again you never know, once we get even more polarised and probably more neoliberal and meaner after Brexit (if it ever happens), a move abroad could well seem a whole lot more appealing, so best to prep for it!
Today I've been musing over a possible move to Portugal which is top of my list of countries abroad to buy land outside of the U.K because it's
Upsides of buying land in Portugal
It's cheap
It's probably friendlier than France
It's relatively accessible compared to other places
There's already quite a broad network of Brits doing Permaculture in Portugal.
There's even agencies such as Pure Portugal set up which will help you with purchasing land, which makes it all seem very possible!
Where in Portugal?
I've never been, but years of extremely loose armchair 'analysis' has revealed that the cheapest places to buy are in the north – either Coimbre or around Castelo Branco...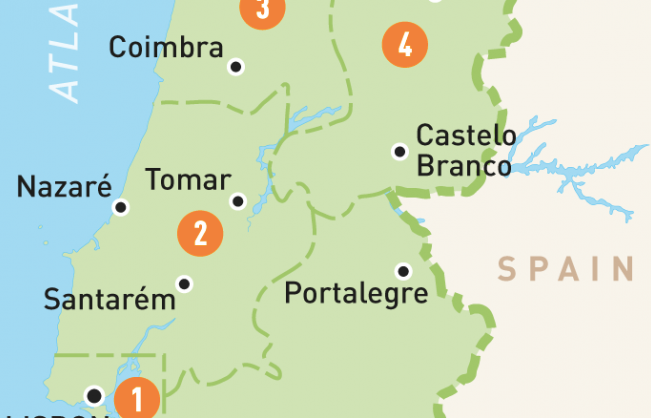 And how much land for how much $$$?
Quite a lot it turns out! And unlike in Pembrokeshire which I reviewed last week, there's a lot more for sale, and the prices seem to be a lot more uniform.
In short, I can get 2-3 acres for around the 10-12K Euro mark, so 3-4K Euros per acre as a base, cheap starting point at this moment in time....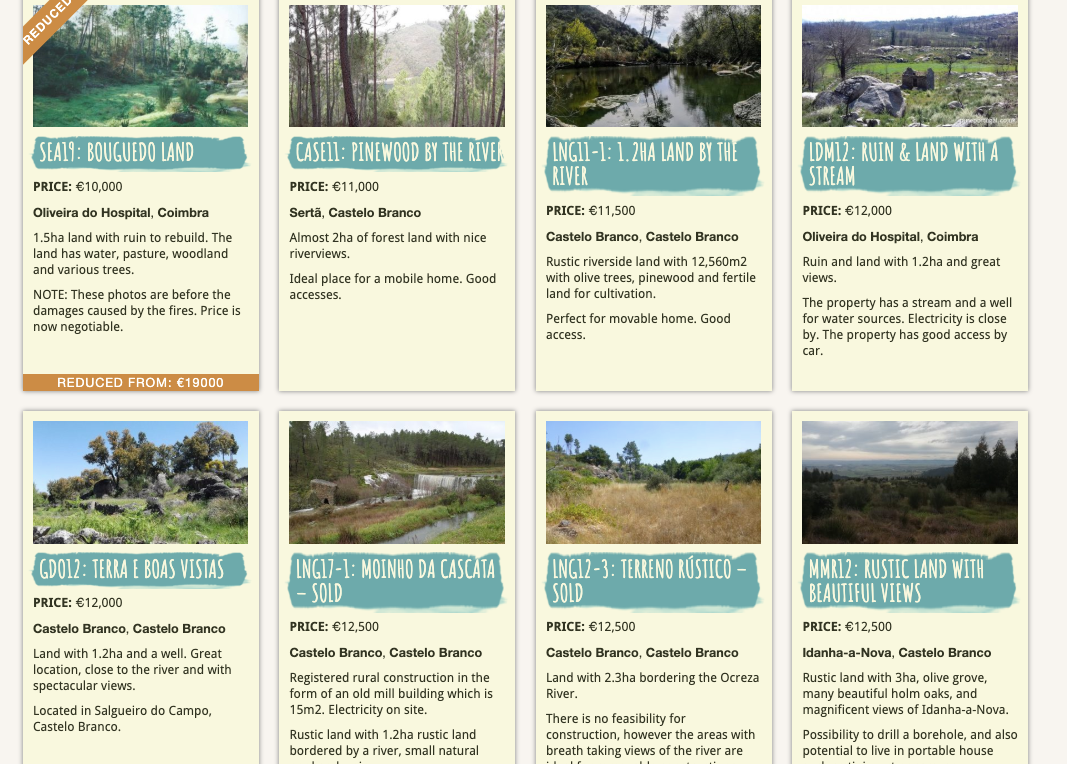 Source = Portugal Property Guides
Potential downsides of a move to Portugal…
Most of the land within my price range is proper rural and off-grid, so I'd need a van, which would involve extra cost, and getting connected to t'internet could be a problem.
I say friendlier than France, but I don't speak a word of Portugese.
I say 'relatively accessible' – but I'd still have to drive through all of France to get there!
There may well be quite a network of Brits doing Permaculture, but I may not fit in as I don't have a background in I.T. and a smallholding in Devon currently rented out to fund my move.
Conclusions

THIS looks very doable even while I'm still settled in Hereford - If I can kill work for the next 10 months and put away another £10K, this could be the purpose of a nice little Euro trip Spring 2020.
Plenty of time to think about it and just generally procrastinate between now and then and buy some new wellies.