This is Horseshoe Bend, which is part of the great Grand Canyon experience and for me is one of the natural wonders of the world. It is a horseshoe-shaped incised meander of the Colorado River located near the town of Page, Arizona, in the United States. It is accessible via hiking (~2.5km) via Route 89, but as it is a state park there is also an access road. The Horseshoe Bend can be viewed from the steep cliff above, which is where I took this photo from. You will need a wide-angle lens to capture the whole scene in frame :-)
Steep orange cliffs, emerald green waters of the Colorado River and views of the Vermilion Cliffs and the Paria Plateau in the west, the Navajo Reservation to the south and east, and the outskirts of Page to the north, these are fabulous views. Nowadays expect to share the view with dozens of other people. Horseshoe Bend is a popular stop for tour buses, as well as independent travelers. But so worth it!
As always, all pictures in the photography section are mine and taken with my camera, a Canon EOS 5D Mark IV.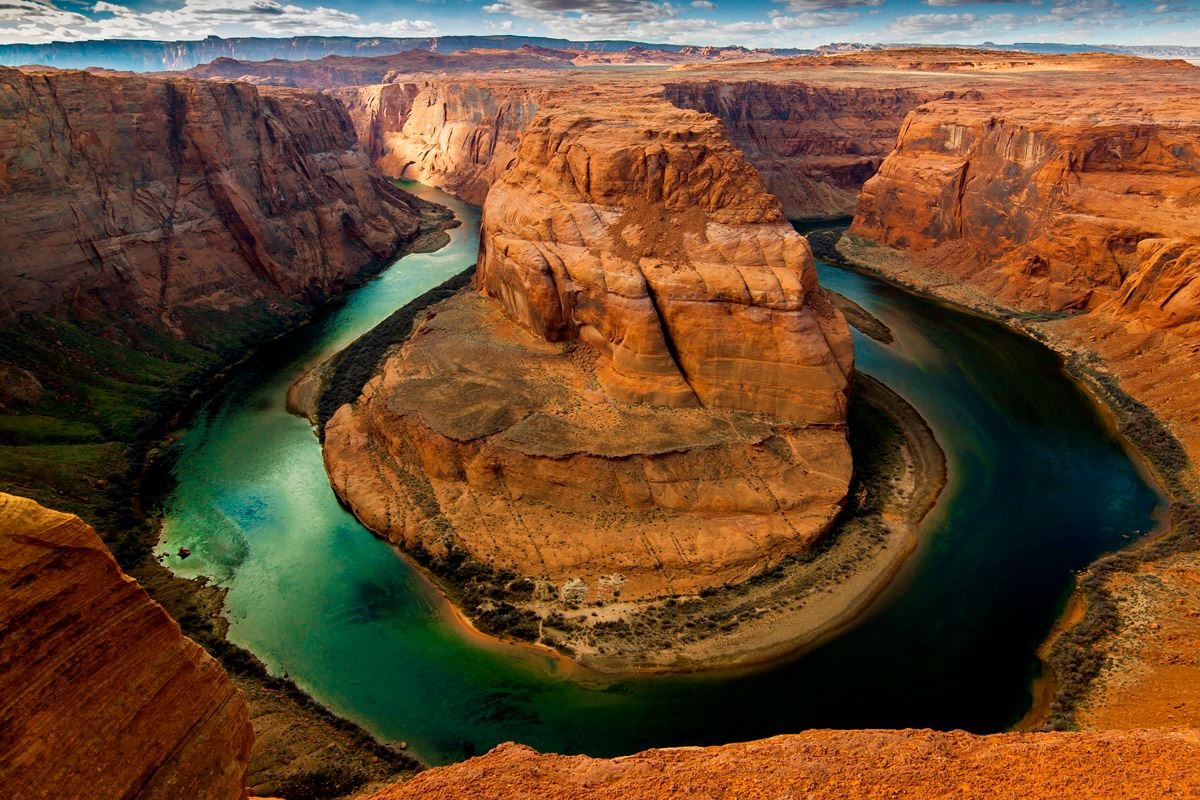 Proud Greeter and Delegator of the Minnow Support Project brought to you by legends such as @aggroed, @acidyo, @ausbitbank, @canadian-coconut, @teamsteem, @theprophet0, @Someguy123, and more.
Travel - Photography - Financial Independence - Sports
Follow for more!