Many foreigners like to hike at the mountains and peaks in Taiwan. The nature is nice and views are good. Just like the one that you can see below. It's taken at Sheipa National Park in the morning.
Hiking Taiwanese Mountains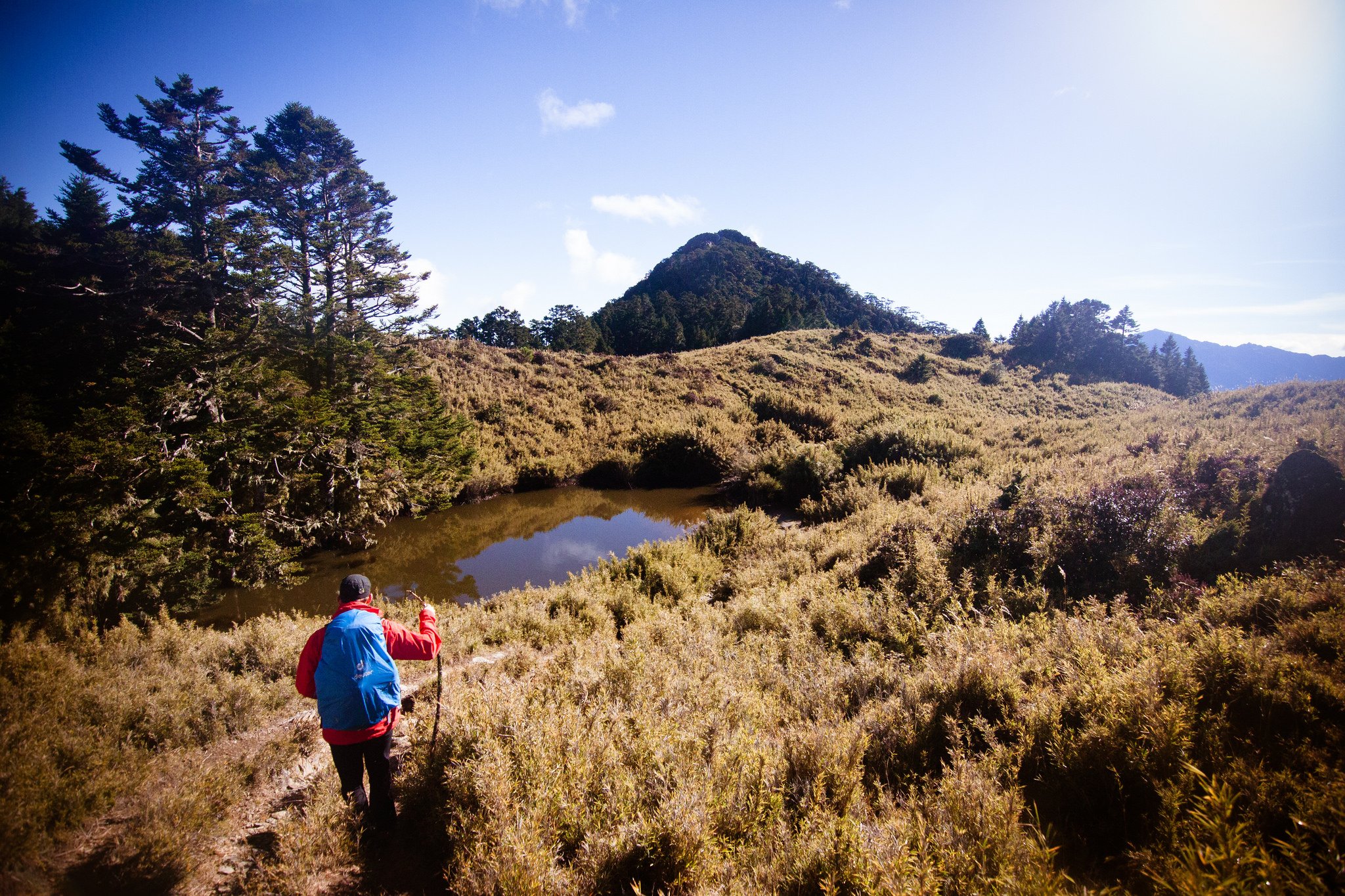 If you'd like to see the photo in full resolution, please click here, to see it in my Flickr album.
This photo is today's entry in the #landscapephotography contest organized by @juliank and @photocontests
Czech: Hikovano po taiwanskych horach a kopcich je hodne oblibene jak u mistnich tak u cizincu. Krajina je hezka a vyhledy jsou dobre. Tak jak je napriklad videt na fotce. Toto jsem fotil v Sheipa National Park. Jako vylet to bylo bohuzel drsnejsi nez jsme planovali. Planovali jsme za svetla dojit na chatu a tam prespat, ale to se bohuzel nepovedlo. Na chatu jsme dorazili kolem pulnoci a na Taiwanu se celorocne stmiva okolo sedme. Vzhledem k tomu, ze to bylo celou cestu lesem, tak svit mesice moc nepomahal. V nekterych mistech, kde misto lesa byla jen hromada velkych kamenu, tak se cesta hledala opravdu spatne. A v nekterych mistech se za pomoci provazu prelezaly kusy skaly. Pres den v pohode, ale v noci jen za svitu baterky z telefonu ... zazitek dobry, ale priste radsi pres den.