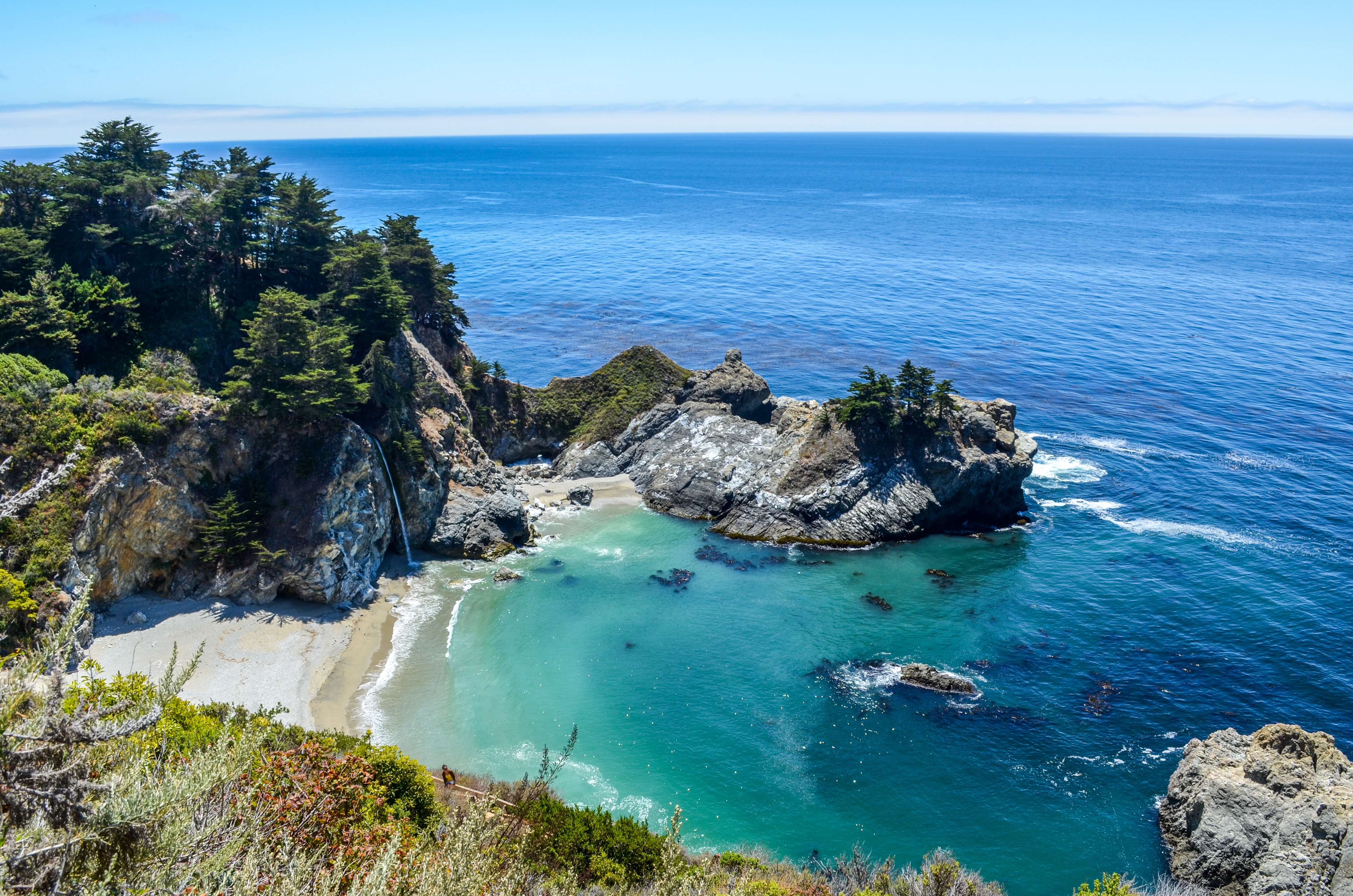 Waterfall in a bay, the sea is deep turquoise.
A well-known spot on the west coast of America.
Unfortunately, I had no way to photograph this place in the evening or morning with colored sky.
Taken a few years ago. As soon as I find time to take pictures, I will post current and "fresh" pictures.
landscape photography nature travel art