Last week @pennsif invited applications for Regional leaders in this post. This is something I have seen done with other products, websites and cryptocurrencies and I am delighted @pennsif has taken the bull by the horns to get the ball rolling.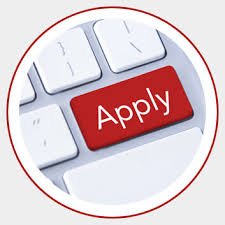 This post is my application for Regional Leader of Dublin – Ireland.
• why you would like to become a Steem Leader
The reasons I want to become a regional leader are simple.  I believe in steem as an amazing blockchain with untapped potential.  However, there is a lack of awareness of steem and lack of understanding of blockchain and cryptocurrency in general.  I love trying to explain steem to people and I could talk about it for hours on end.  Having a focus such a regional leader would give me more opportunities to do what I enjoy.
• what skills and experience you would be able to bring to the role
I have a lot of experience in community building and networking.   Working online for 10 years, I understand what it takes to be a content creator and how to use content for inbound marketing. In addition to this, I have experience in public speaking, presentations, and training design, development and delivery.
I also have the experience I have gained here on steem and about steem 😊.  I have been here for the good and the bad.  I have seen things work and I have seen things fail. All of which has given me a better understanding of how steem can be used and how under-tapped steem is.
• a brief summary of your 'Steem career' to date - when you started, what you have achieved on the platform, what projects and communities you have been involved in 
I joined steem in June 2017 and it been an amazing journey.  I have been involved in so much stuff.  Most notably I was one half of the witness team @steemcommunity with @abh12345.  Not long after joining steem I received delegations from @fulltimegeek and @stellabelle.  I ran the Redfish and Minnow Power up leagues for over a year and I promoted engagement as much as I could.  I also spent many hours analyzing the steem blockchain data, raising awareness of problems such as signups and retention in a timely fashion and providing reports to Dapp owners on request.
I published a course about the steem economics on Udemy which attracted over 1750 students in the 8 months it was live.  ( I took the course down due to the changes in the latest HF)
Now I have started to use steem with my existing business and I believe there are many thousands of businesses just like mine that could do exactly the same (which I would love to try and onboard) 
As part of my business, I also have plans to integrate a learning management system with the steem to record and store course activity, attendance and certificates of completion on the blockchain.
• one example of a promotional activity would like to run in your local area to recruit people to Steem, and what resources you would need. 
I would love to start attending blogger meetups and conferences to promote steem.  I would also love to set up something in some of the colleges showcasing that steem is for everyone and maybe running mixed reality treasure hunts for steem wallets (with some steem in them)
In terms of resources, a few branded retractable/roll up banners.  Merch from the Dapps would also be nice. A contribution towards any fees involved for a booth or stand would also be great.
Wrapping up.
Nice work to @pennsif for putting this together, successful or not with my application, I wish this project the utmost success and I will continue to talk about steem to everyone anyway