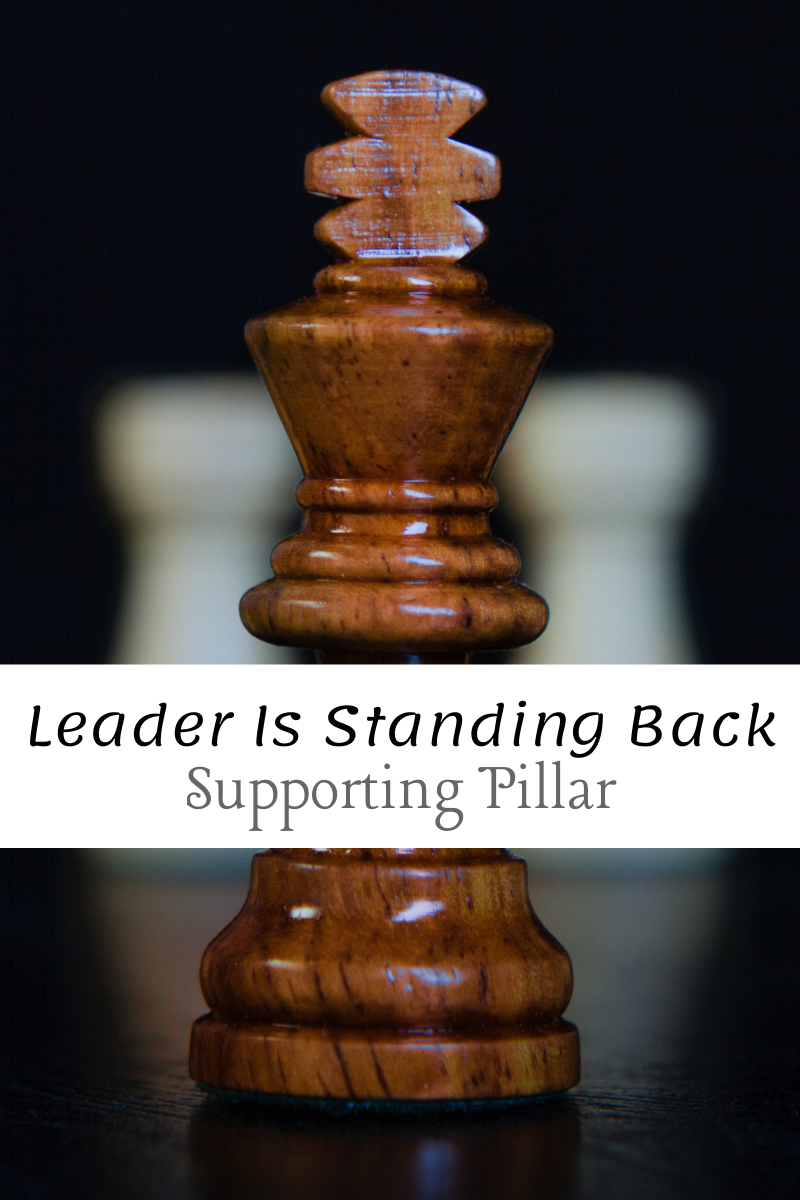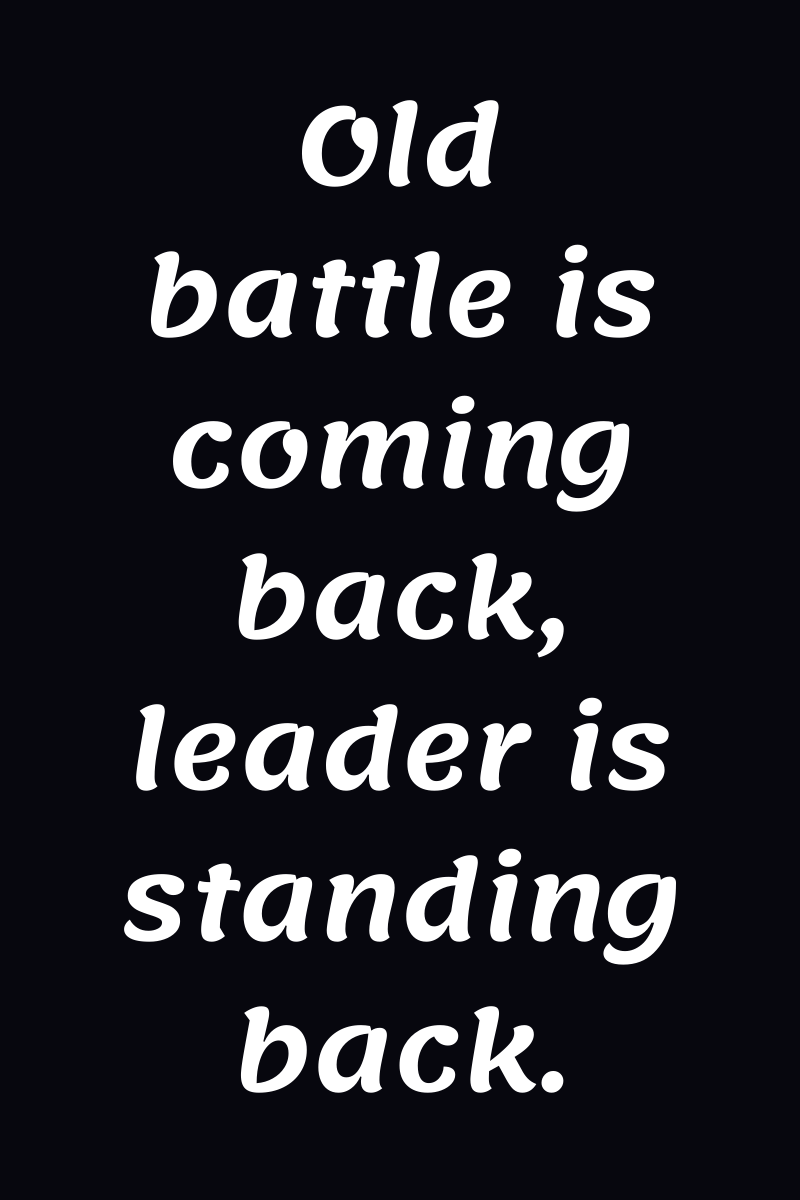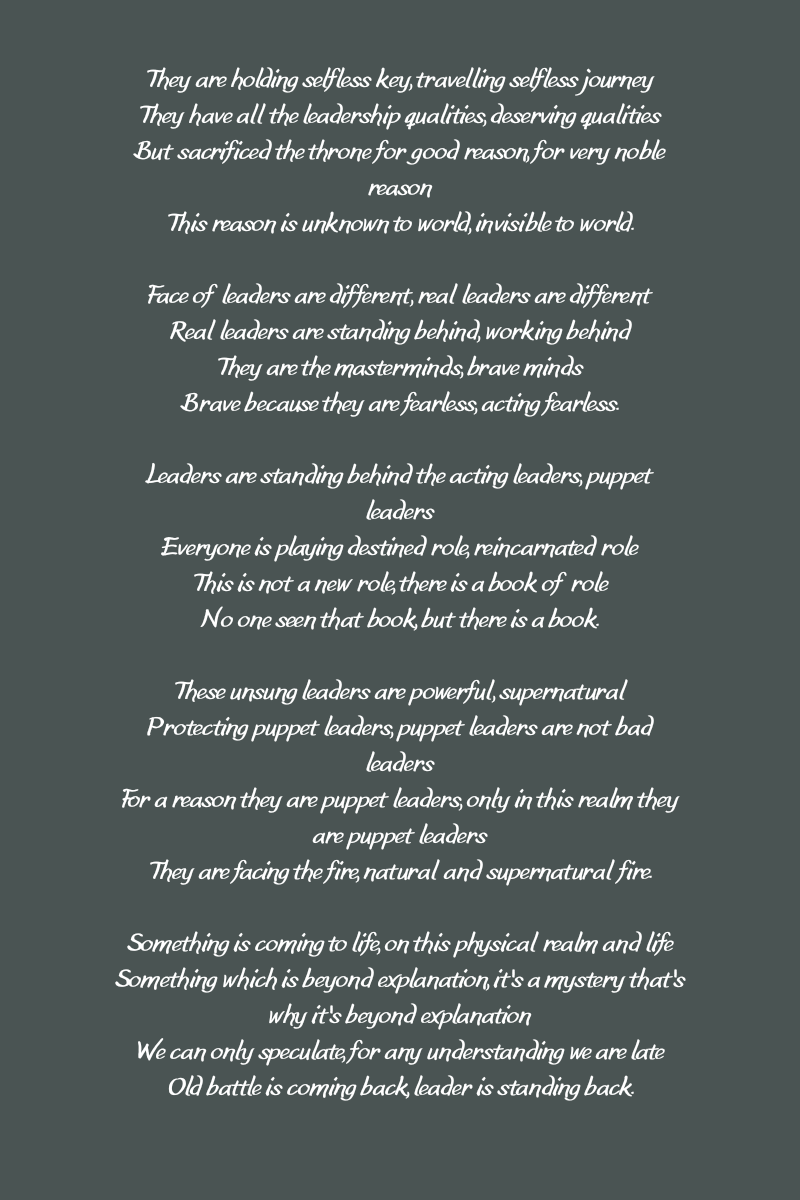 They are holding selfless key, travelling selfless journey
They have all the leadership qualities, deserving qualities
But sacrificed the throne for good reason, for very noble reason
This reason is unknown to world, invisible to world.
Face of leaders are different, real leaders are different
Real leaders are standing behind, working behind
They are the masterminds, brave minds
Brave because they are fearless, acting fearless.
Leaders are standing behind the acting leaders, puppet leaders
Everyone is playing destined role, reincarnated role
This is not a new role, there is a book of role
No one seen that book, but there is a book.
These unsung leaders are powerful, supernatural
Protecting puppet leaders, puppet leaders are not bad leaders
For a reason they are puppet leaders, only in this realm they are puppet leaders
They are facing the fire, natural and supernatural fire.
Something is coming to life, on this physical realm and life
Something which is beyond explanation, it's a mystery that's why it's beyond explanation
We can only speculate, for any understanding we are late
Old battle is coming back, leader is standing back.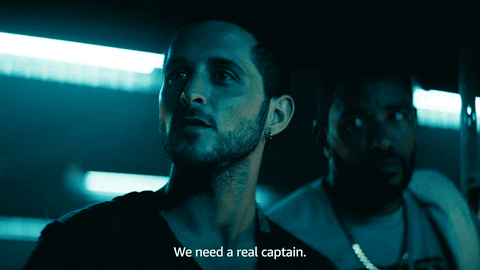 SOURCE
"This is my original and imaginative work".
(Pictures are edited and used from the Canva application).
Chiranjeevi Sarikonda