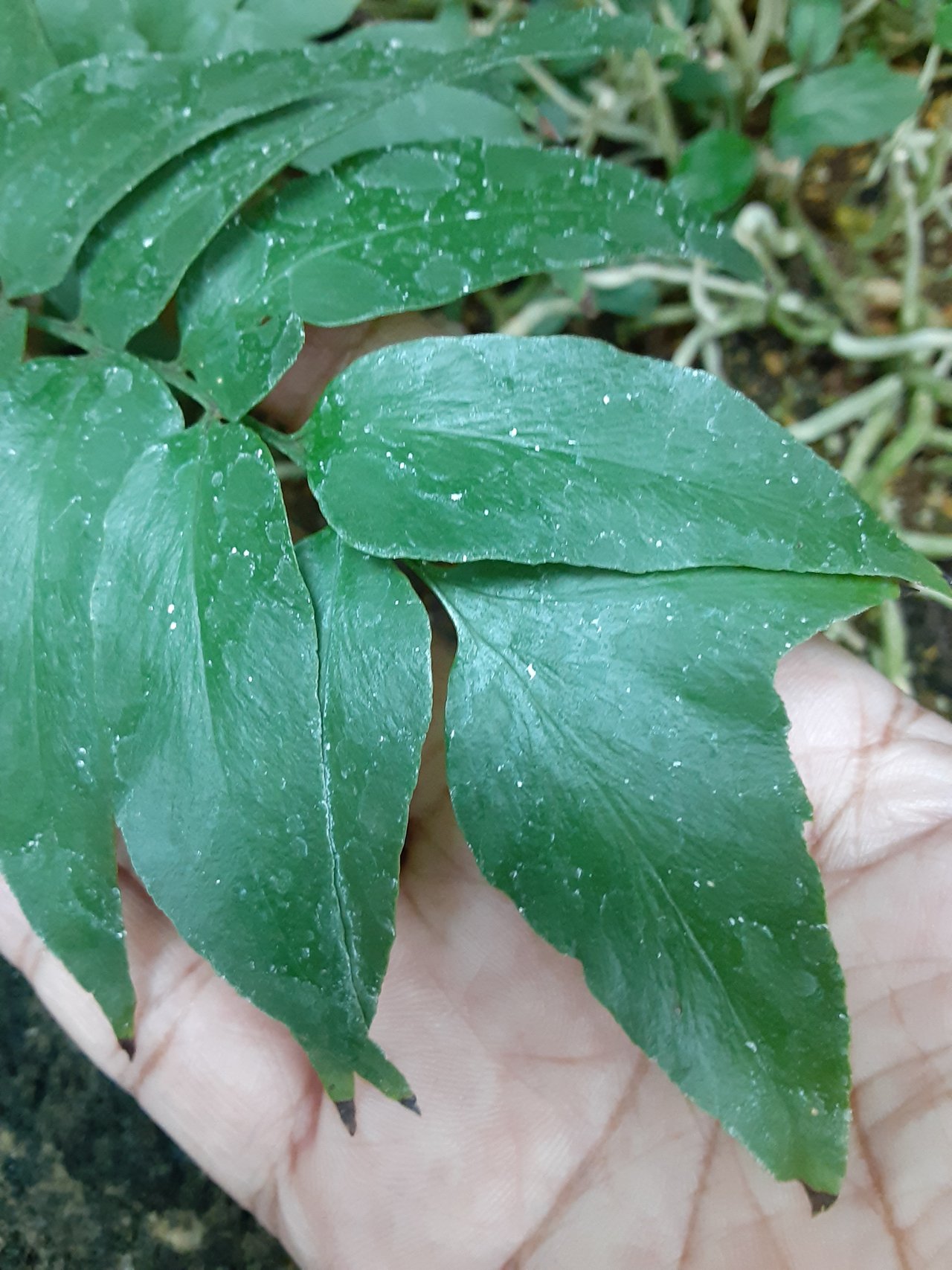 The Shining Spleenwort with the scientific name asplenium oblongifolium, is part of the "Neottopteris clade" and its members generally have a slightly leathery leaf tissue.
It is a type of fern native to New Zealand.
This fern is found from the coast to the mountains, in the North, South, Chatham and Kermadec islands.
The common name for this plant in Maori is huruhuruwhenua.
Ref: