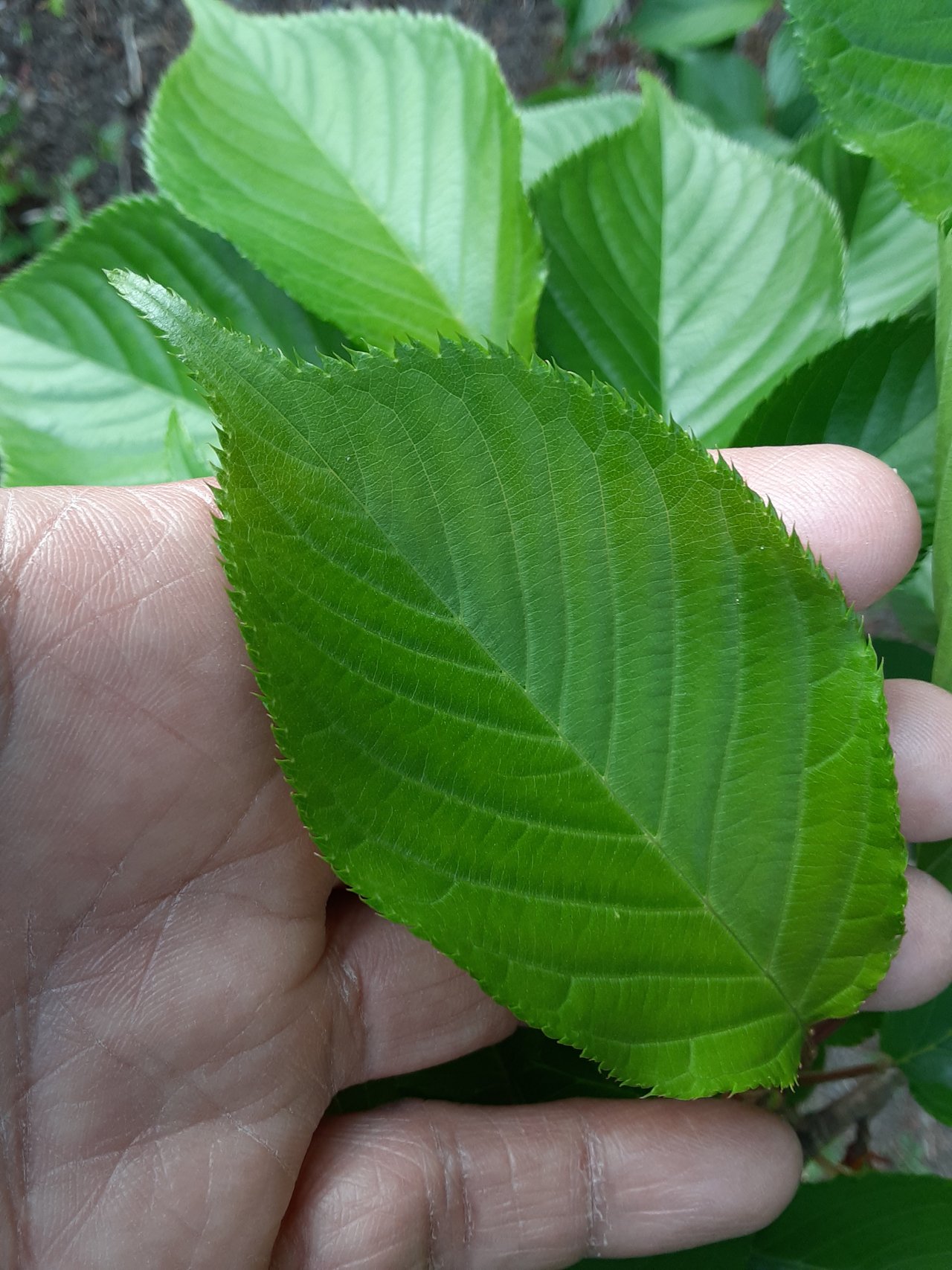 Japanese snowball, scientific name viburnum plicatum, is a species of flowering plant in the adoxaceae family.
It is a deciduous shrub, usually growing to 3 m, and native to mainland China, Korea, Japan, and Taiwan.
The leaves are opposite, simple ovate to oblong, with serrated edges, 5 to 10 cm long and 3 to 6 cm wide.
Its Latin name plicatum means "pleated" and refers to the texture of the leaves.
Ref.: