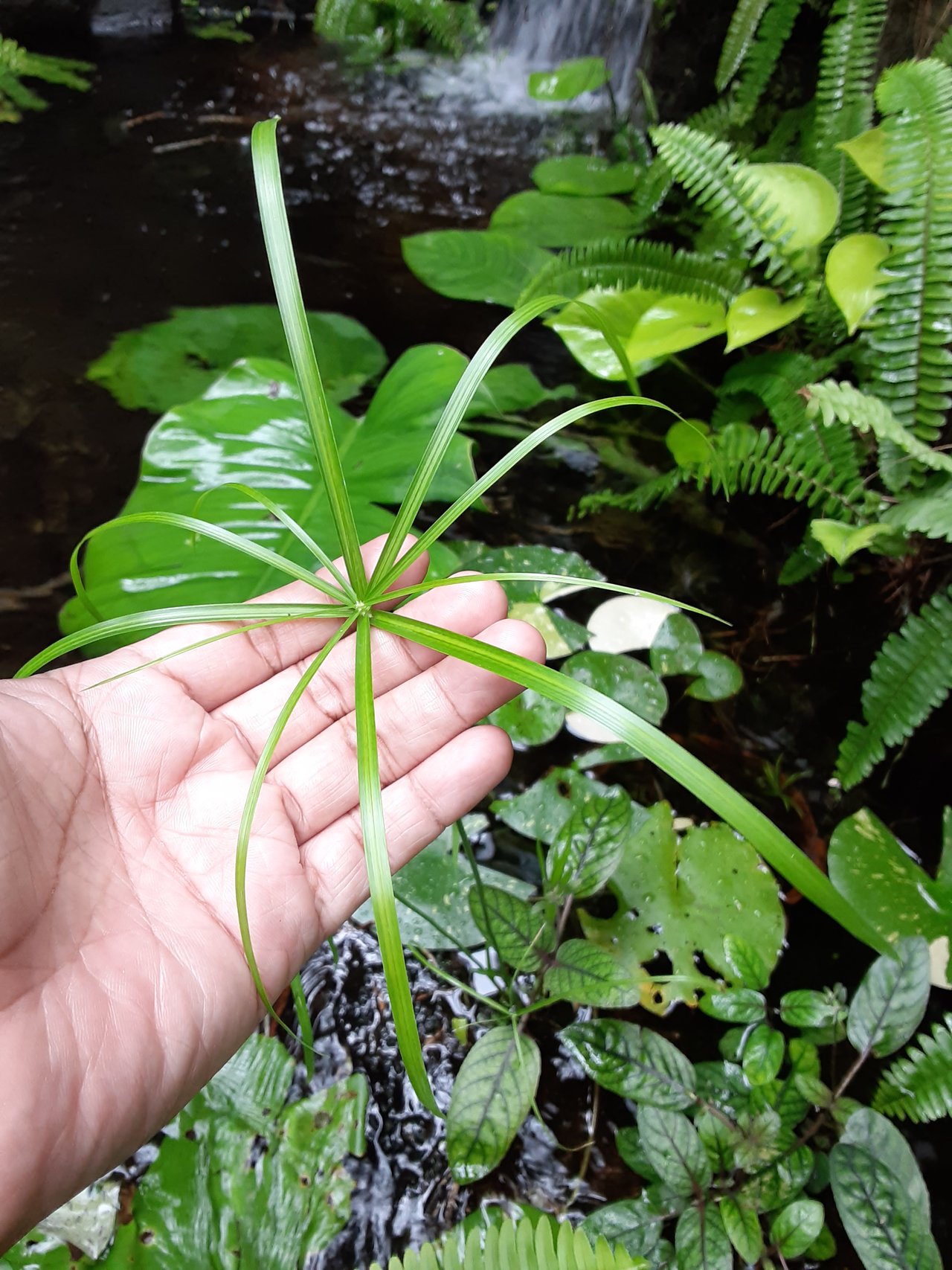 Umbrella papyrus, with scientific name cyperus alternifolius, is a grass-like plant of the genus cyperus in the family cyperaceae.
This plant is widely distributed all over the world. And It comes from West Africa, Madagascar and the Arabian Peninsula.
Umbrella papyrus reproduces by dividing its roots and requires large amounts of water.
It is widely grown in gardens (in the ground), pots, ponds, and as a houseplant.
Ref: