---------- ENGLISH ----------
No matter what we try, no matter how hard we try.
Seems nothing makes the project going forward.
So, we stop dreaming, we stop searching at least for now, we will concentrate our efforts in lowering our rent, then we will see what are our options, but we fear we will soon need to sell the land.
Unless... Nah, nvm, what would change all of a sudden and why...
---------- FRANCAIS ----------
Quels que soient nos efforts, il semble que plus rien ne fasse avancer le projet.
Nous arrêtons donc de rêver, et de chercher des moyens de réussir le bastion, du moins pour le moment.
N'ayant plus le choix, nous nous concentrerons maintenant sur un moyen de baisser nos charges locatives, une fois cela fait, nous verrons bien les options qui nous restent, mais nous commençons à craindre qu'il soit nécessaire de revendre le terrain, ce qui induirait des pertes conséquentes.
À moins que, naaaan, laissez couler, pourquoi quoi que ce soit changerait-il comme cela, d'un coup ...
---
LEBASTION DESCRIPTION:
English: https://steempeak.com/lebastion/@lebastion/lebastion-project-english
Français: https://steempeak.com/lebastion/@lebastion/le-projet-bastion-francais
---
Consider a donation / Pensez à faire un don
Thank you / Merci
Bank/Banque : IBAN BE61 0836 9657 7817 / BIC GKCCBEBB
STEEM: @lebastion
DOGE : D5E6cMKopp9PWYFJP2EgkMX1KuZeRamdmU
Bitcoin Cash: 1k11SM8kGYCZ8wdHY4eq1G4cutQrvTgnr
Litecoin : LXPBbiCVpbpZS4RSxhZxPwThZNbE2ZMHY4
PAYPAL : https://www.paypal.me/Lordolivier
You can also check our TOKEN
https://www.itharagaian.net/main/index.php/bastion-token
---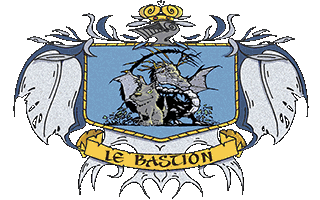 L'histoire du bastion.
Un projet classé unique, d'une habitation en containers enterrés.
Sera-t-il un jour construit? Suivez ses tribulations.
Le bastion accepte les dons, votre aide financera la création du bastion.
Retrouvez-nous sur fundition : https://fundition.io/#!/@lebastion/7ada5pzhz