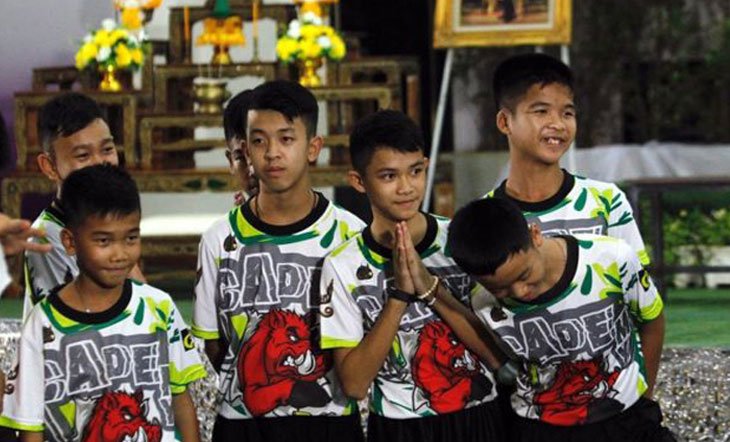 Thailand's teenage footballers rescued from the cave today have left the hospital. After leaving the hospital, they were presented at the official press conference on Wednesday afternoon. There they answered the questions of the journalists about being trapped and rescued in the cave.
Since rescuing from the Luang Cave in a raging expedition, the teenage team was under the supervision of doctors at Chiang Rai Hospital.
At the end of the press conference, the children of the Wild Boars team will return to normal life. However, after the return home, the doctors will be under observation for a long time. According to the tradition of Thailand, they may also have to spend their days in Buddhist vicious life.
The Thai government's chief spokesman, Sansarn Kyaukunard, told AFP, "Today's press conference is to ensure that communication with the media is not interrupted by disrupting their normal life after leaving the hospital."