Lego Shop at Downtown Disney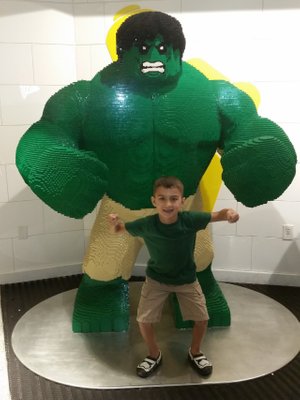 I am not sure if you have ever been to Disney Springs, previously know as Downtown Disney, but it has blown up it the last five years. We go to Florida pretty much every year and when we first started this place was fairly small and fairly quite. Now it is extremely popular. It is filled with shops, restaurants, pubs, bandstands, a movie theater, you name it. The main reason we always go there is because they have a ton of Disney stores selling pretty much everything that you can buy in any of the parks. It is usually a nice relaxing night walking around, browsing for any and everything Disney. One store that has been there as long as we have been going is the LEGO store. If you are a kid or a kid at heart, this store is a must visit.
Outside of the store they have some larger than life LEGO displays. These include a swamp monster, a knight fighting a dragon, a Lego family, snow white and the seven dwarfs and Buzz Light year and Woody! Inside they have some great cases in displays of what must be hundred of Lego sets. Below are a few we took pictures of.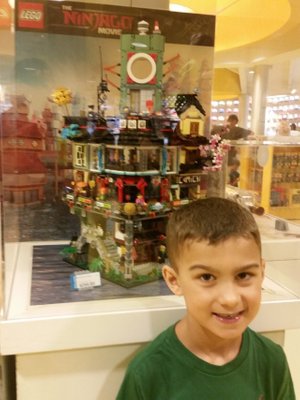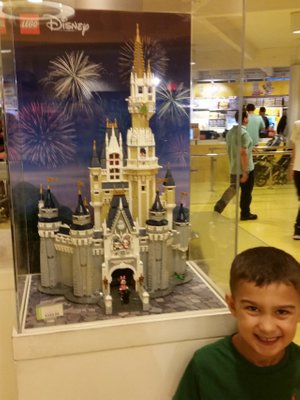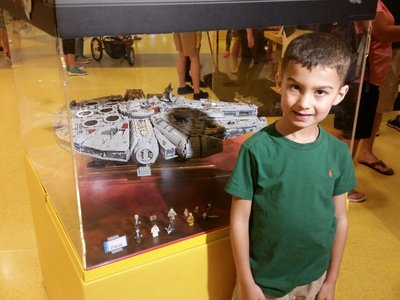 Virtual Display
And if the set that you were thinking about buying is not built and on display.... no problem!
They have a monitor set up where you can hold up the box and it will give you a virtual display of what the Lego set will look like assembled! We tried out a few and it was a lot of fun. The sets would open up to show the inside and also perform some animations to keep you entertained.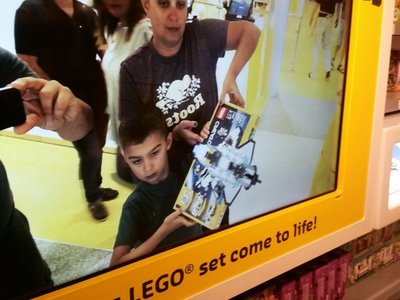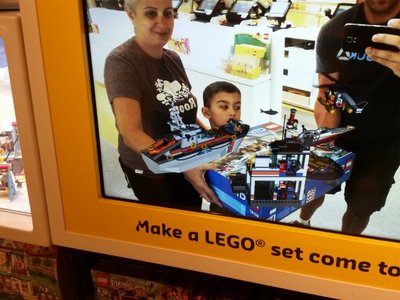 Build your own Race Car
The highlight for the kids is the area out front of the shop where they have never ending Lego race car competitions. There are tubs of Lego pieces around the track and kids as well as adults are encouraged to build what ever type of car they desire.
Luke was pretty excited as his car won quite a few races.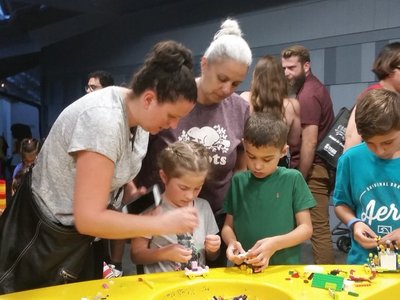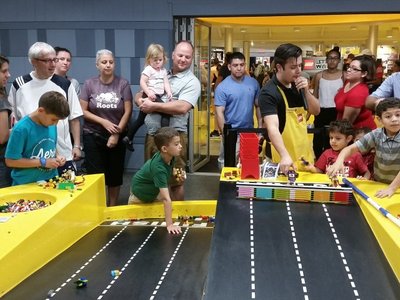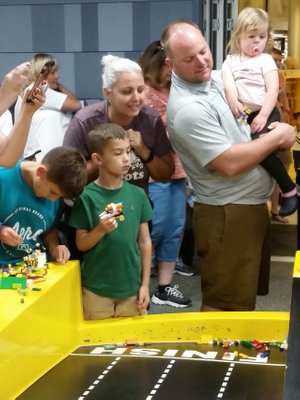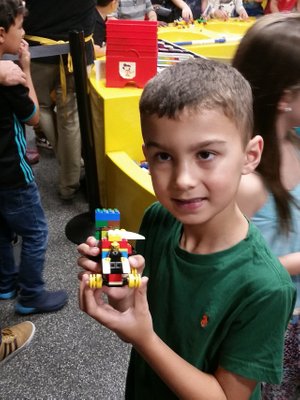 To be honest, Luke and I could have spent an entire day playing at the Lego store. They have a section where you can fill a tub of Lego with any type of piece you want. They have a wall full of pretty much any piece you can think of.
They have areas where you can build and purchase your own Lego men.
Am I being a little too excited about Lego here?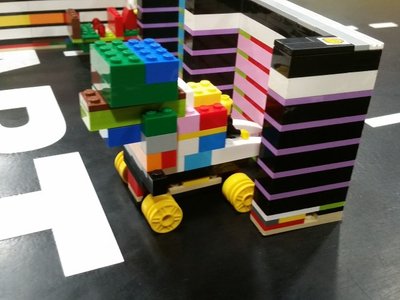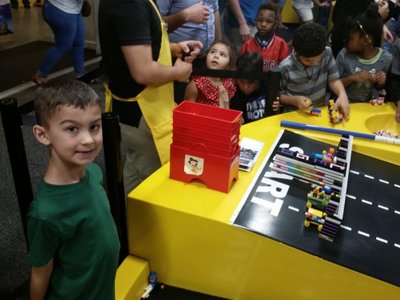 ---


Darryl (@dadview) is a loving husband and father who enjoys spending time with his family no matter the activity.
He is an active member of The Alliance and teamcanada
Check out one of my Recent Blogs










If you enjoyed this post, please up-vote and/or Follow @dadview on Steemit