I am an engineer. I recently acquired some old Lego parts from the 1980s and finally built the spacecraft I had dreamed of as a kid (more than 30 years ago). Let's take a look around the end result, The Klara-420: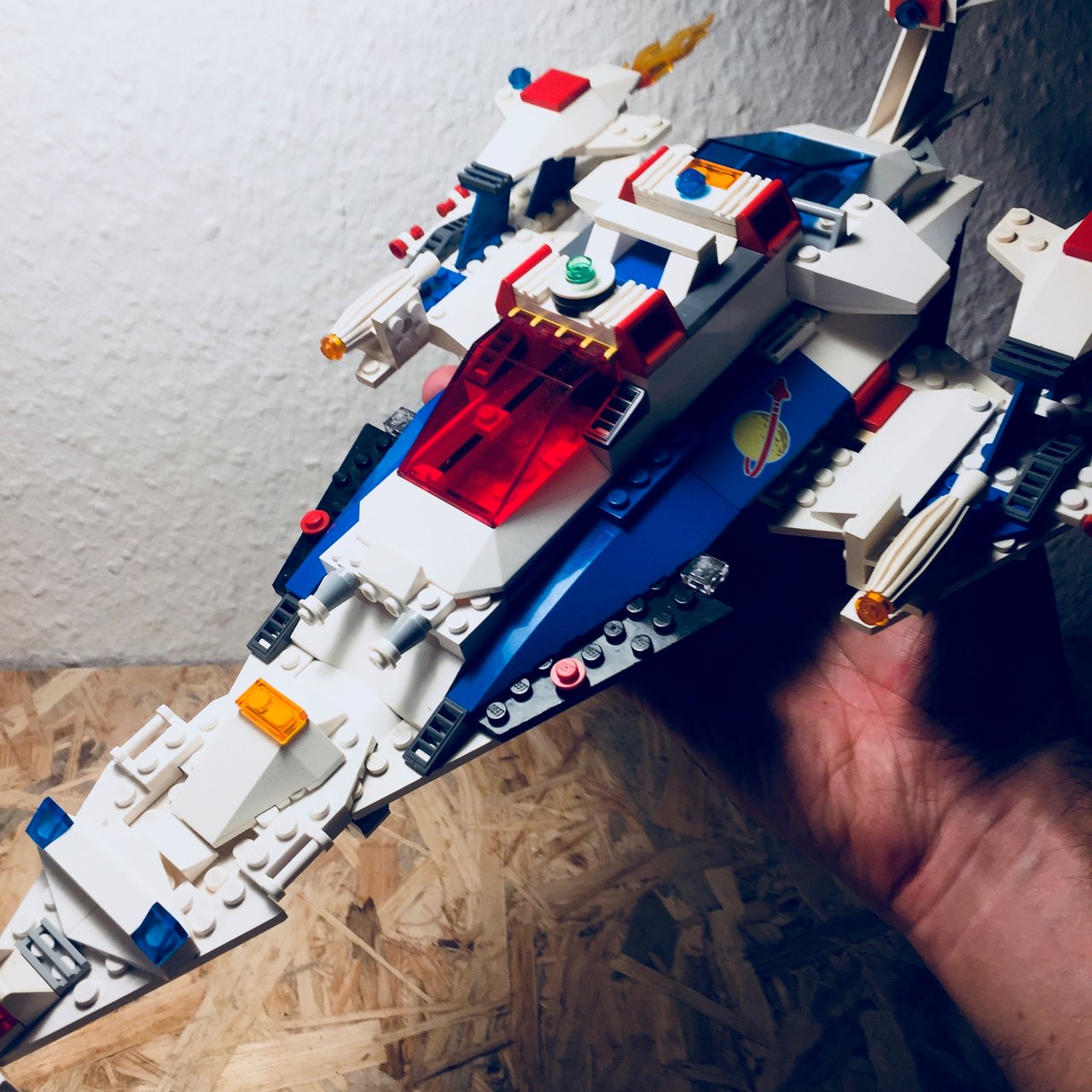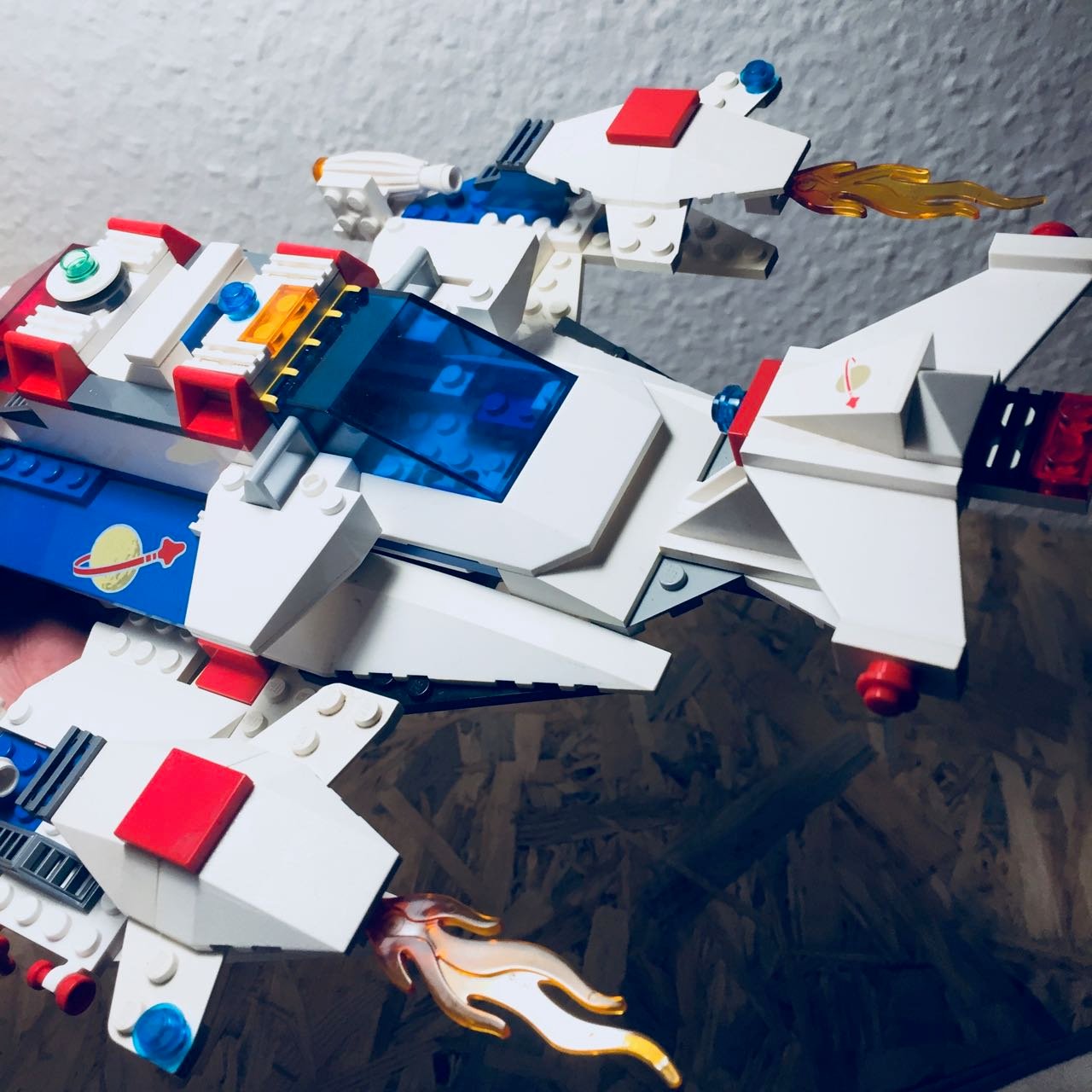 I began with a lot of old boxes of Lego that looked like this: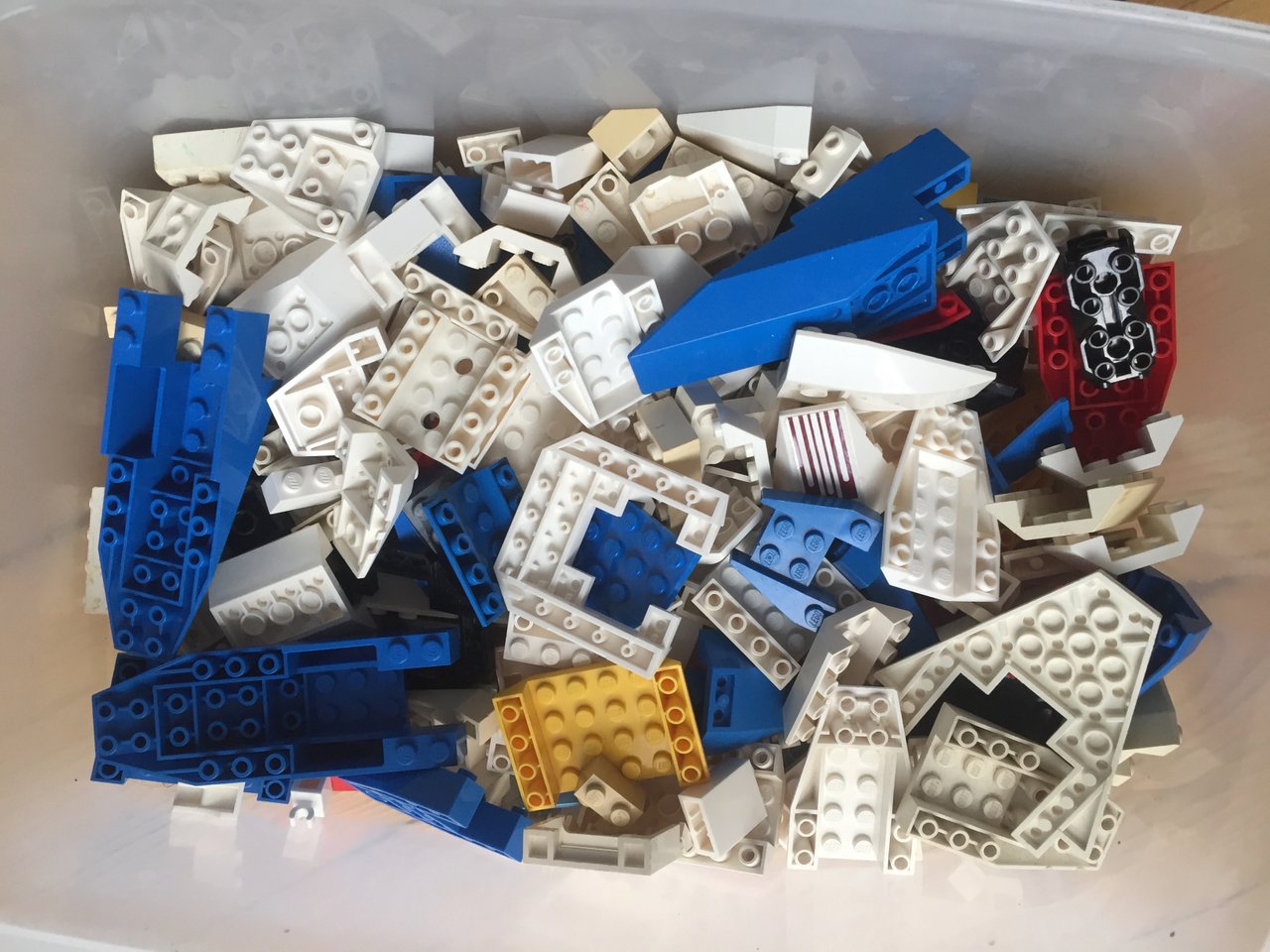 Slowly, from the junkyard of these abandoned plastic shards, the Klara-420 began to emerge. After two-hours of rummaging, the imagination of my inner-child flickered online: I suddenly remembered how to Lego!
The keystones of the Klara-420 are the two original plastic hatches from the 80s. These are really incredible pieces and, for me, represent Lego's golden age: High quality fabrication, no single-use parts, and lots of potential for reusing and rebuilding models into new designs: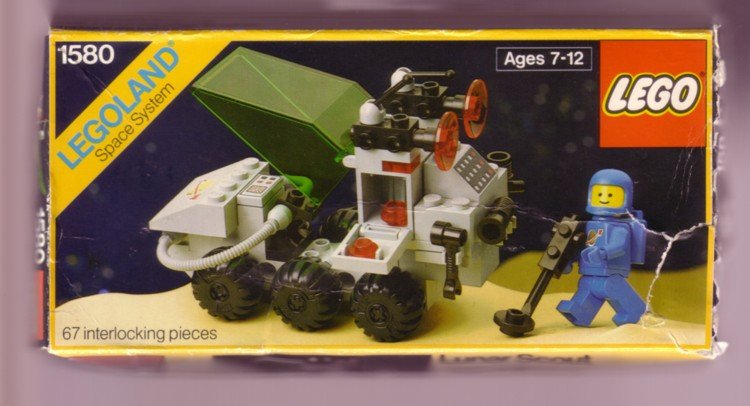 The incredible depth of these reds and blues has never been revisited by Lego. These are Lego components as they should be: Reusable in many different modelling situations, with no pre-defined purpose: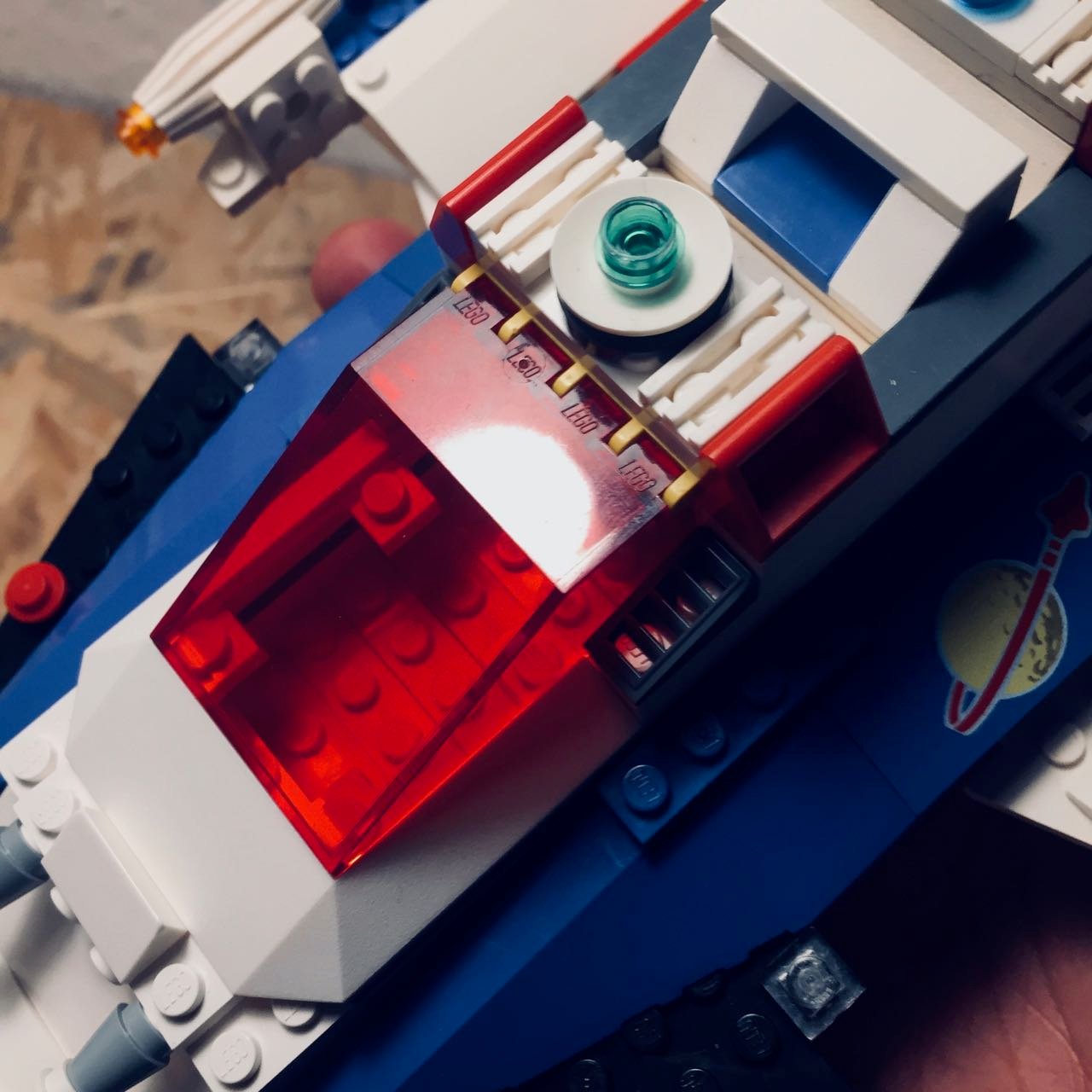 Luckily the stash of old Lego I acquired contained the Holy-Grail of lego components: Two, original Lego-Moon decals: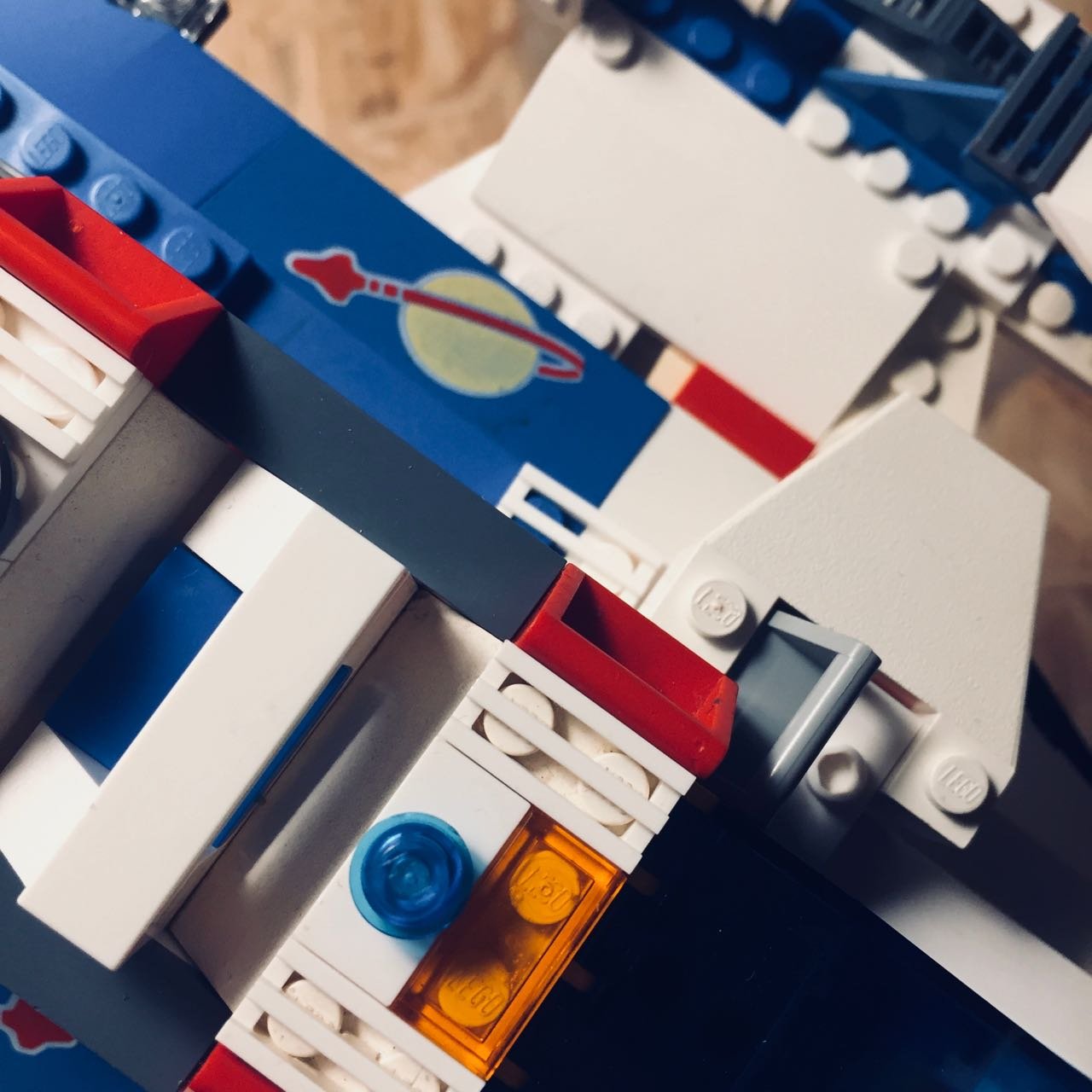 I wanted to stick to using only parts that were available during my childhood. Although, in the end a couple of later parts did sneak in there, simply because they were available and looked rad. The flames, from a Ninjago Skull Motorbike (2011) being the obvious example: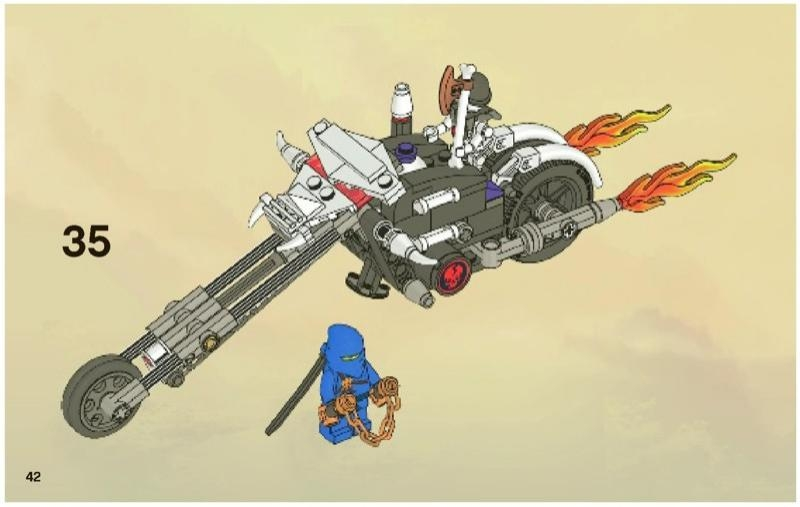 These became the afterburners on the Klara-420: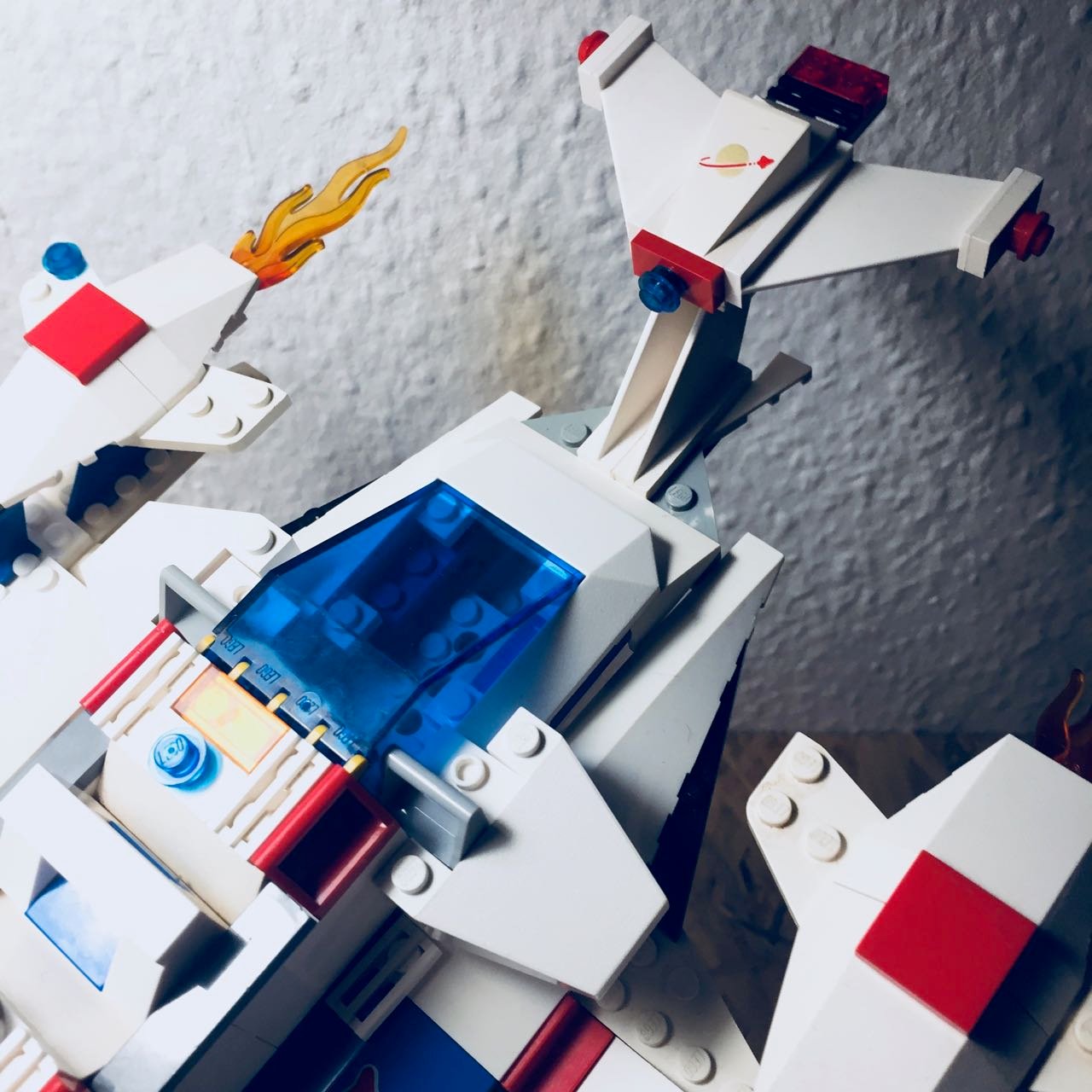 Because I like these Lego models to represent the design-ideals of proper aeronautical craft, I tried to design a fuselage that embodied the engineering-considerations required in building real spacecraft. Here is the top view of the ship: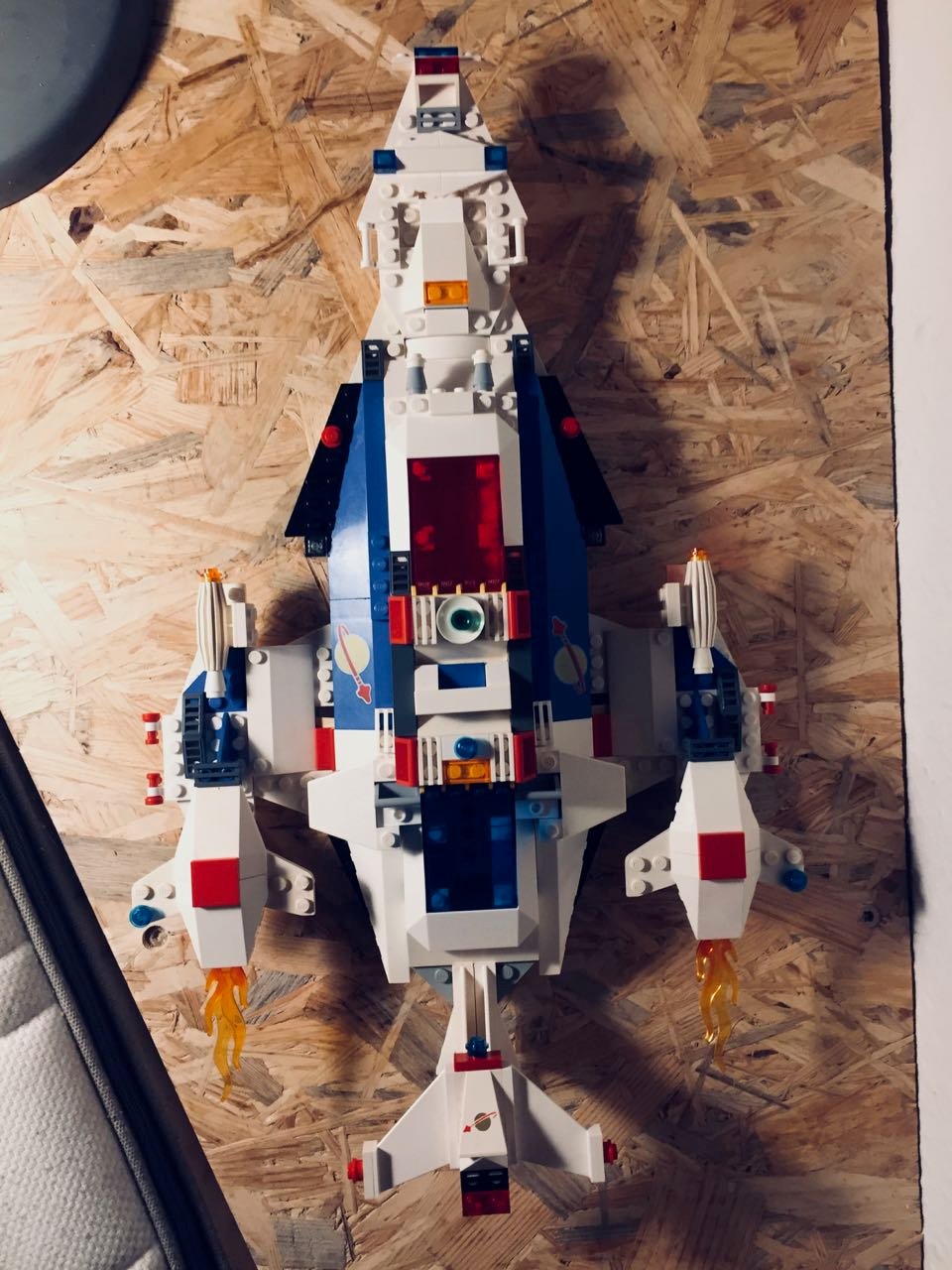 And here is the undercarriage: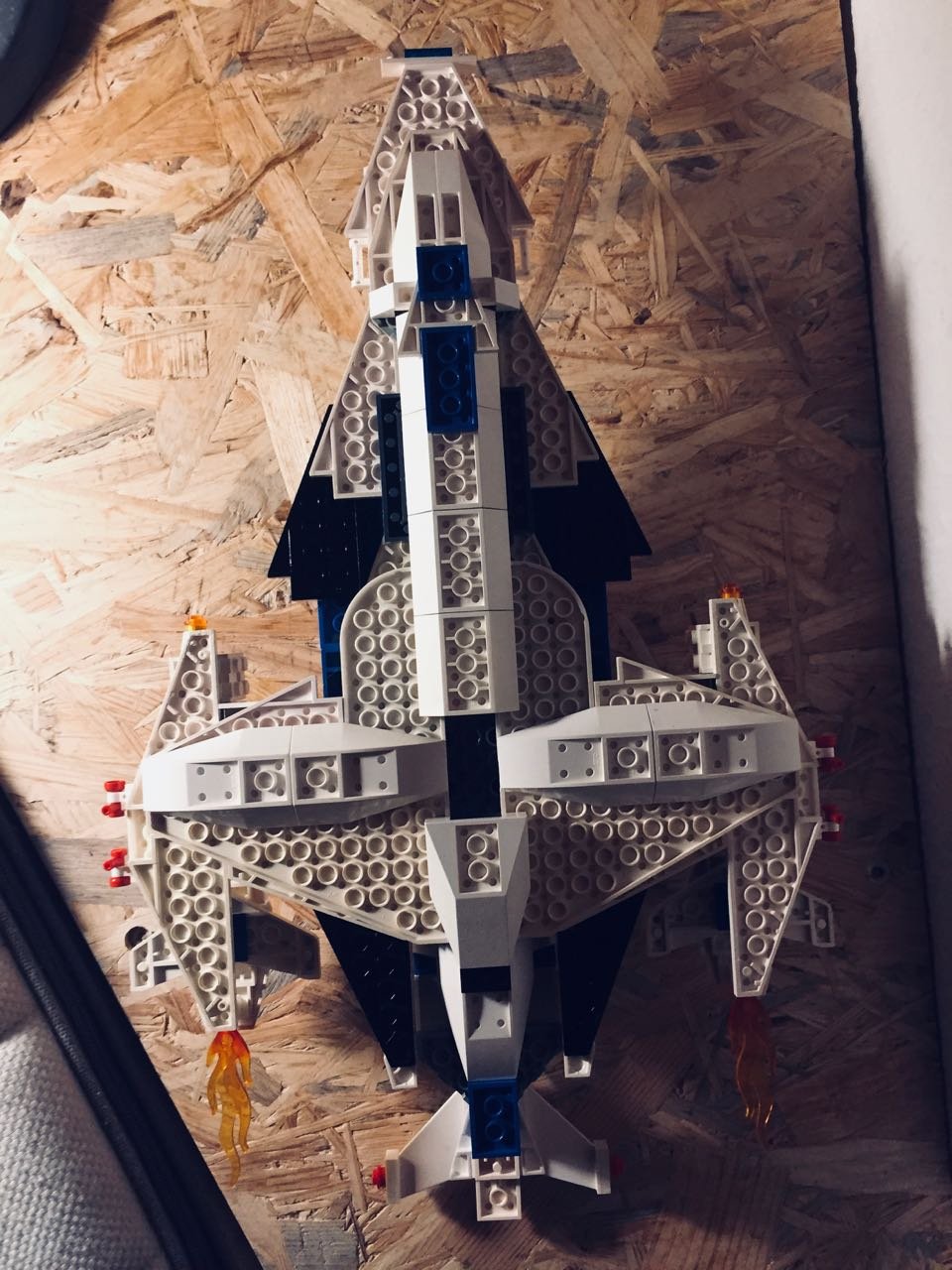 Finally the Klara-420 was complete. A homage to my technicolor Lego dreams of the 1980s, and a testimony to how great Lego components should be made, and once were. I was able to take essentially the same sort of Lego pieces I played with in the 1980s and create a ship for the hem of the 2020s.
Thank you for reading. Happy building!
Now I have to figure out what to do with this: