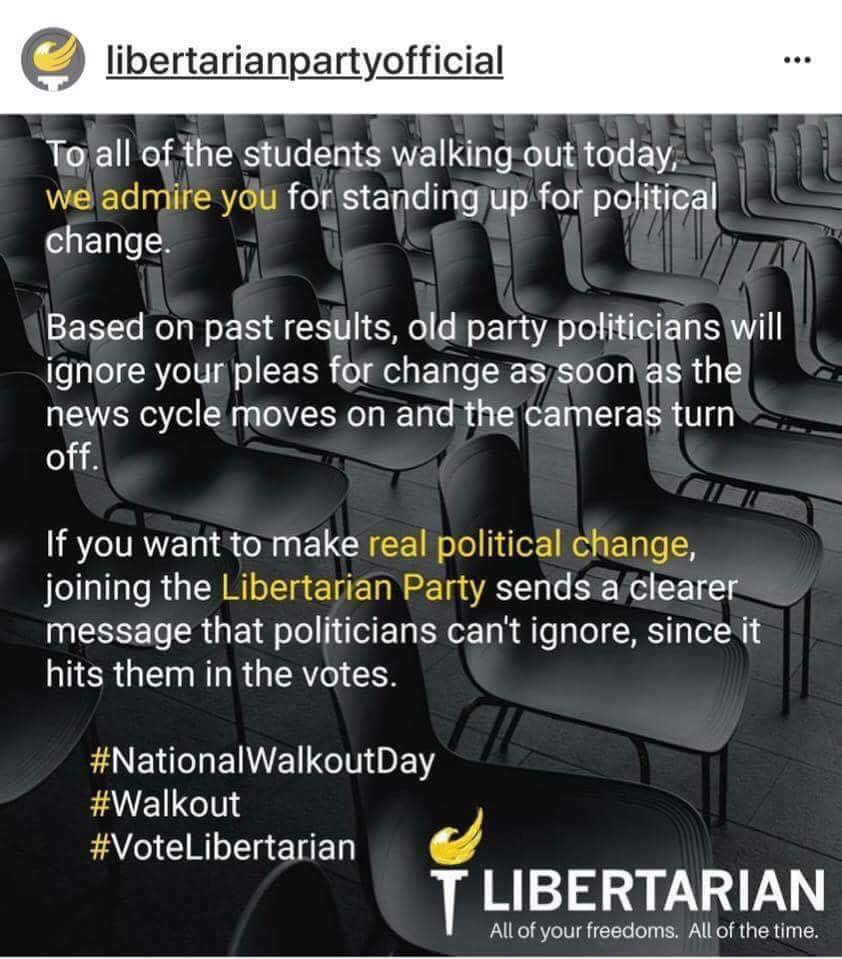 This is an actual LP post
Absolutely disgraceful that the LP would support leftist brainwashed students disrupting the educational envirobment to support gun control. Totally embarrassing and off base.
Make sure to join up, join your state party, attend your upcoming state conventions and become a delegate. This nonsense absolutely has to stop. This is how you ensure that the LP stays a controlled opposition device, either though old party plants, sabotage or intense incompetence or stupidity
This is the ultimate pandering propaganda, and this is why we formed the caucus, to save the party from sellout activities like this.