Haven't had much to post about lately so I thought I'd share a picture of our Christmas tree. Perhaps we went a bit overboard this year but the office smells fantastic now :)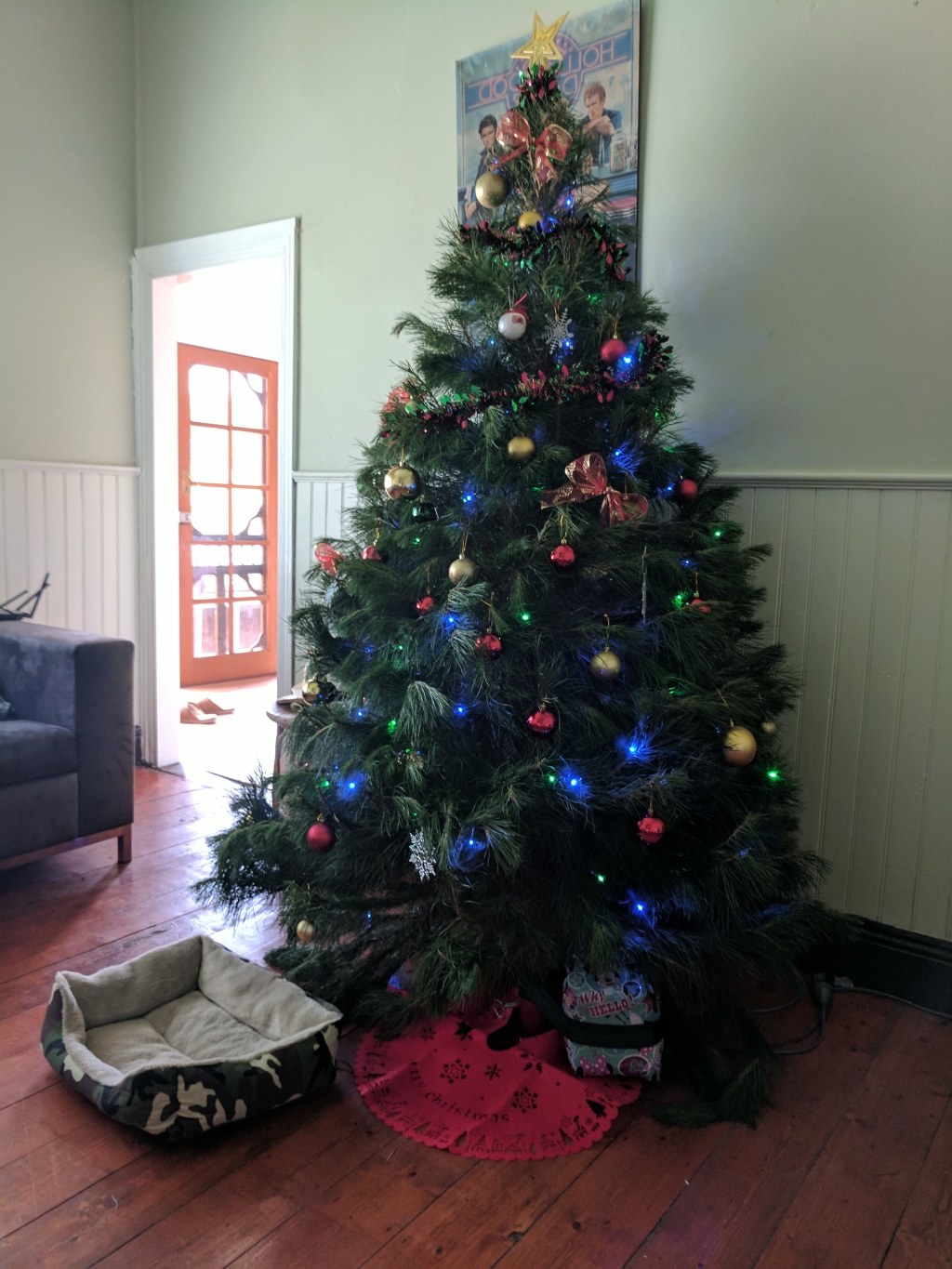 Lit up at night time!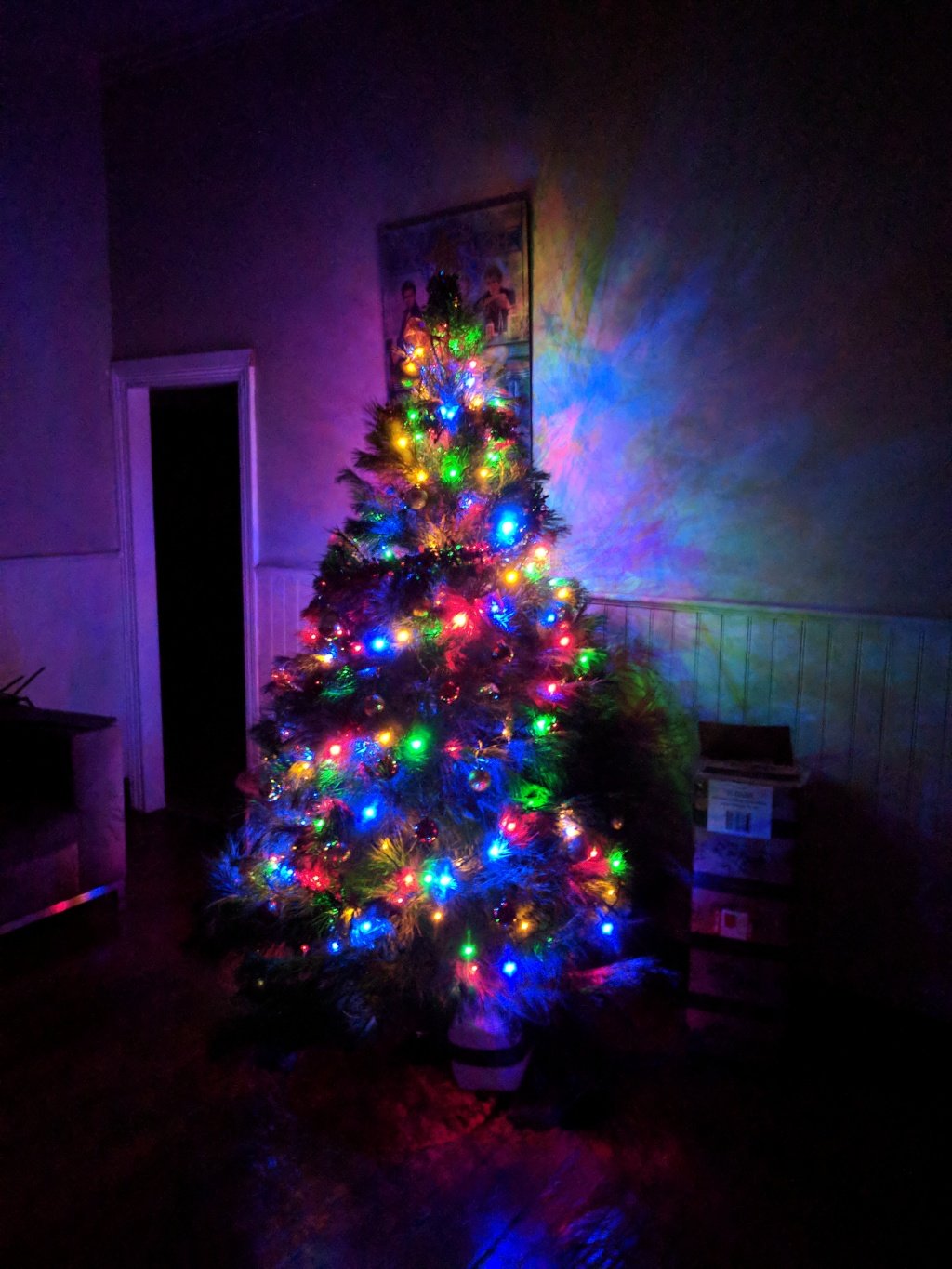 Only thing missing are the presents. What is everyone asking for this Christmas?