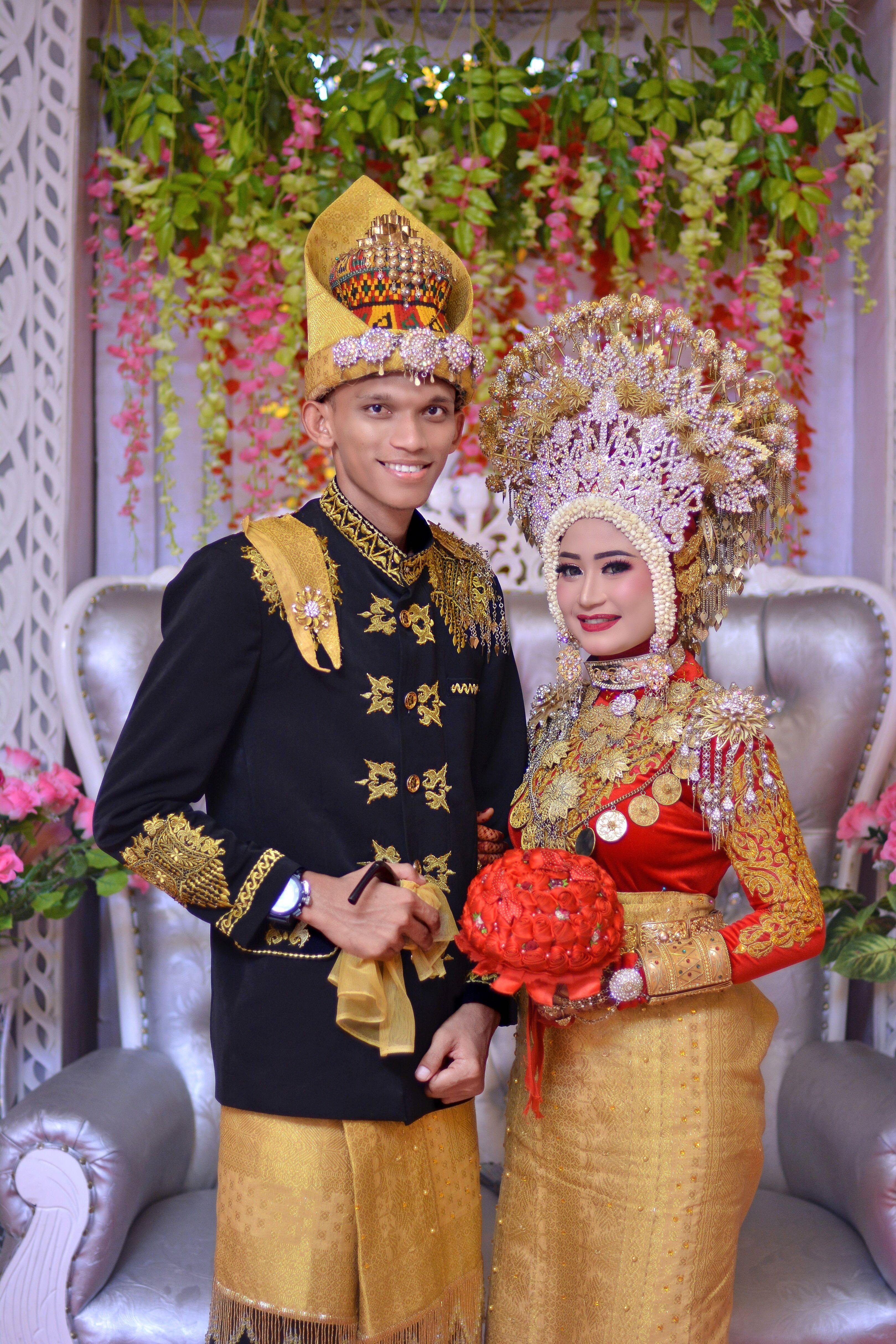 wedding
After the wedding procession, the new couple, usually called the newlyweds, will always get a feeling of joy. Perhaps, this is the peak of the beauty and desires of every human being, both male and female.
Behind this sense of joy, not a few complaints experienced by a new partner. In addition to having to adapt in terms of individual personalities, health problems almost always occur early in his new life. Physically, complaints often occur on the part of women.
Some days, even up to several months after marriage, the wife who was previously a virgin or girl, will usually complain of pain in the region of farji, then continues complaining of pain during urination. Sometimes difficulty urinating. Furthermore, it could be at risk of urinary tract infections, especially those who had previously had the disease. Not to forget the back pain and back will accompany her new wife's day.
Over time, these complaints can disappear by themselves. If the pain during urination and pain in the region of continuous farji, it is needed understanding and sincerity of the husband, which is temporarily not doing copulation, until the pain is lost. If the wife's condition is still sick, but still imposed for the fifth '-although everything is ridha- it will not get perfect pleasure, and can cause the wife's pain will get worse. If the pain complaint is not reduced or lost, should be anticipated immediately. Analgesic medications can relieve the pain. If necessary be given antibiotics, if there is infection in the urinary tract and farji area.
There is another disease that suddenly comes at the time of this newlyweds, that is acute gastritis. Known as ulcer disease. This is because the wife is often late to eat, because always waiting for her beloved husband came from making a living to be able to eat together. To prevent the coming of this ulcer disease, should eat on time, or when the stomach is feeling hungry. If you want to eat with your husband, eat with a little portion first, or eat a snack to repel the hunger, then can be repeated again when the husband came. Be careful for those who have previously been affected by this disease, should be better maintained that the disease is not worse.
In addition to the wife, the husband was married after sometimes experience excessive anxiety. This is common in those with early ejaculation (early semen). This is not to worry about, because the condition is still in a normal state as a newlywed.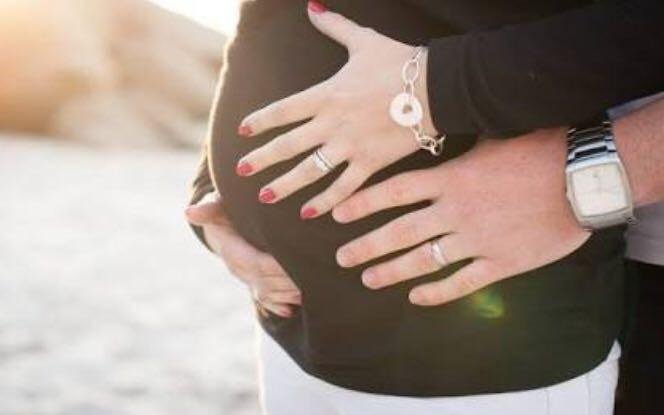 DEALING PREGNANCY
A woman who is determined to marry, long ago must have a discourse that post-marriage will be the result of love with her husband, the pregnancy which is the destiny and the will of the Divine. With ready to get pregnant, then psychically, pregnancy can be faced with sincere heart and tranquility.
The first pregnancy will always be anticipated and expected by each new partner. However, waiting and hope should not be overreacted. To surrender to the Creator is better in expecting this first pregnancy, because it is also related to the matter of Allah's destiny Azza wa Jalla, by always doing the endeavor. So a partner who has not been given the gift of children will not feel excessive anxiety (anxiety). This anxiety, psychically can be a trigger of conflict between husband and wife.
Having been declared pregnant wife, then the joy will be emanated from this new couple, and will be welcomed also by family and other relatives. Young pregnant period or cravings will pass, usually lasts up to 4 months. But not all young pregnant women experience this time. Nausea and vomiting usually accompany young pregnant women. Sometimes it is too much (hyperemesis gravidarum), so the wife experiences fluid deficiency or dehydration, which can be worse for the health and development of her baby. Face this period with plenty of rest. Overcome nausea vomiting with anti-nausea medications on doctor's prescription. Do not take any anti-nausea medication. Try to always drink to prevent dehydration and weakness in the body. It is advisable to take a multivitamin, so the body is not too weak. When a wife craves, it takes the patience of the husband, and be wise, for example by giving food or drink that the wife likes. However, the wife must also be wise and understand, to not always bother and busier husband because of this cravings; so that the main job of earning a living is neglected, especially with the economic condition that barely.
In the cravings, should reduce the frequency of intercourse to avoid weakening the condition of the wife. However, if possible be done with caution.
During this pregnancy, take note of some diseases that occasionally stop. Among them coughing, headache, itching in the skin, colds, urinary disorders, lower back pain and spine, lower abdominal pain and others. The disease is only mild, sometimes disappears by itself as the pregnancy age increases. However, if the disease worsens the condition, you should consult a midwife or doctor.
The older the pregnancy, the wife's physical condition will recover. We recommend that you check the pregnancy regularly to determine the condition of mother and fetus in good and healthy condition. It should also be noted, that the fifth 'at the time of the pregnant wife is large and near the time of delivery, would be less good for the condition of the mother. Just as a young pregnant, if forced to fifth ', it must be done with caution, and the wife still not in a state of exhaustion.
WELCOME ATTENDANCE OF THE HEART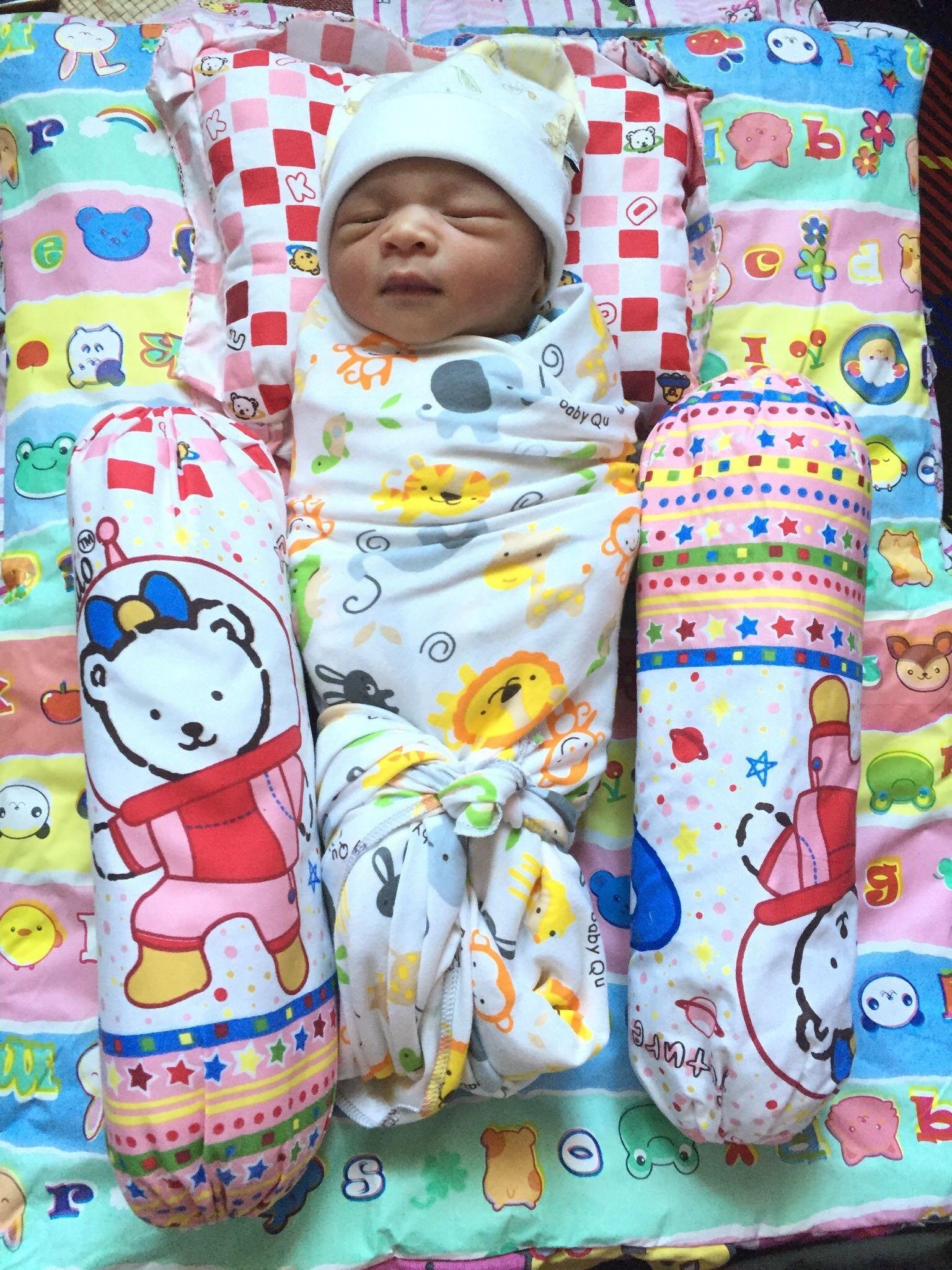 Before the baby is present in the presence of his father and mother, of course the wife must undergo the process of childbirth. Face this labor with trust and ridha to God. Pain during childbirth and sincere accept it, must have been cherished long before, so that mentally wife is ready to live it.
Not a few mothers, after childbirth sometimes experience confusion or depression for a moment. This is due to the labor process that causes stress and fatigue prolonged. Moreover, this fatigue continues, because it must take care of your baby or because of breastfeeding.
Sometimes, a newborn makes the mother tired, because of the baby's behavior. For example, often crying or fussy, so the opportunity to rest is not there at all. Babies fussy or often cry, there are several possible causes. Among other things, because urine or pee, remove dirt and want to be replaced diapers, milk that has not been smooth, cord infant condition due to infection, or there are insect bites and others.
Help and support of the husband is very important to restore the physical and mental condition of the wife. For example, alternately keep the baby. We model the example of the Prophet Muhammad who likes to help his wife.
Narrated from Aisha Radhiyallahu 'anha, he said: "Rasulullah sallallaahu' alaihi wa sallam likes to assist the work of his wife. And if the time comes for prayer, he goes out to perform the prayer ". [Bukhari, 6039].
Many of the wives find happiness, pleasure and tranquility in carrying out their household chores, when they are accompanied and assisted by their beloved husband. However, the wife also has to be smart to care and nurture children, and to do other household chores, so do not often ask for husband's help, because the main duty of husband is to earn a living for his wife and children.
It can happen, because there is no mutual understanding and division of duties between husband and wife, resulting in disputes and disputes that are bad, namely divorce; because the wife can not wait to take care and take care of the baby, or the husband is very selfish do not understand the condition of the wife who hassles.
Sometimes also, because of prolonged fatigue and emotion is not stable, the mother will often be angry and annoyed to see the too fussy little guy. This will be less good for the baby, as well as for her own mother, because there is a psychological disturbance between mother and baby. And it causes the baby getting fussy or not calm. Surely this can be avoided by the cause of the baby's fussiness, so it can be solved together.
A mother should always be patient and merciful to her family, for Allah is with those who are patient. And the Prophet sallallaahu 'alaihi wa sallam advised the women to always love their children.
Highly recommended, if the mother is too tired after childbirth, to immediately consume foods and beverages are nutritious. If necessary, take a multivitamin or dietary or beverage supplement. Try to be able to rest