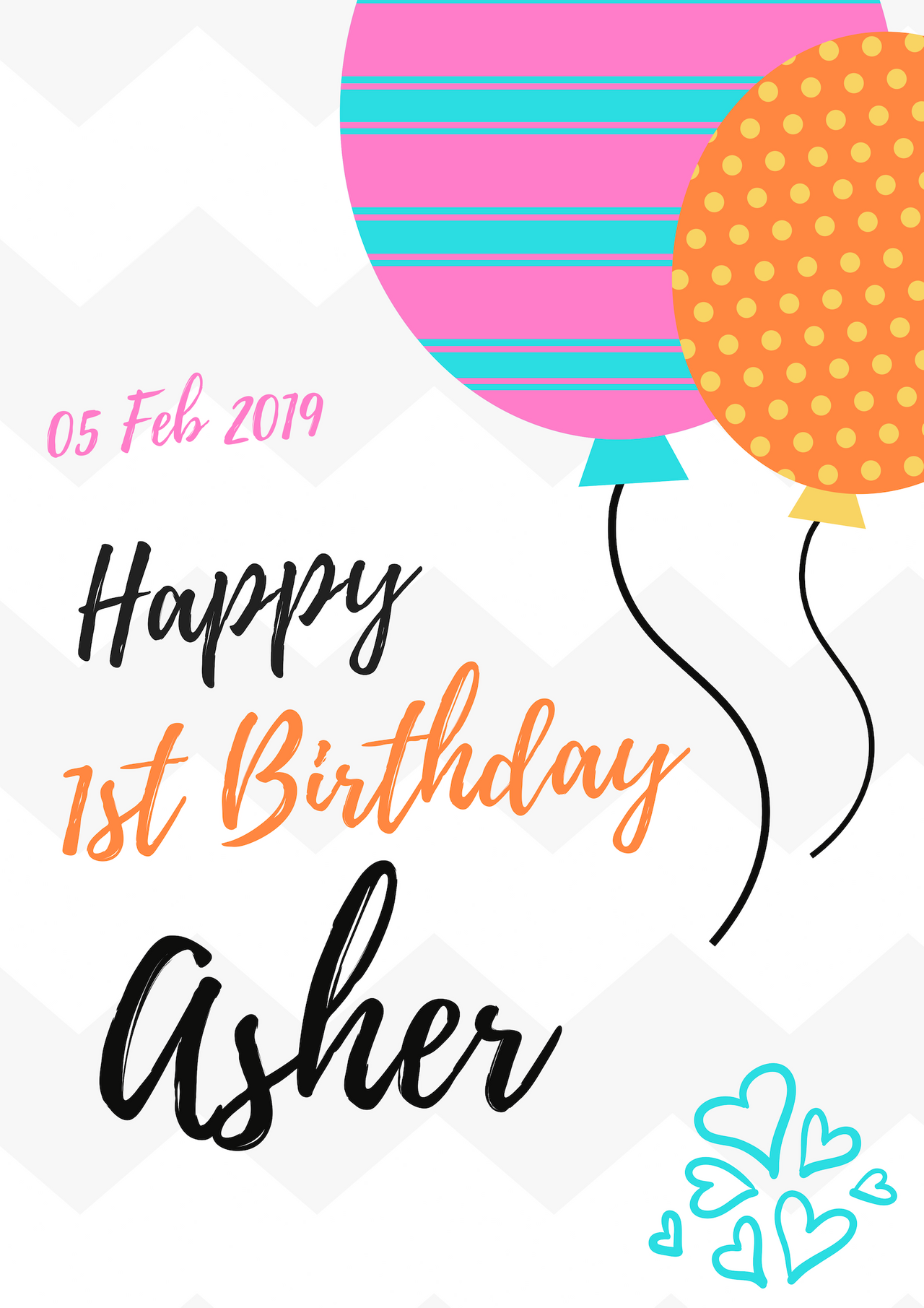 Lol looks like my countdown had failed, it's been hectic on my end with the traveling and packing and unpacking and repacking and cleaning. We're now back in my husband's hometown for Chinese New Year and weather is hot, hot, hot! 🔥
The long awaited day has come, I'm writing to you from the comfort of my bed as the lights are now off.
This year's first day of Chinese New Year comes with a special occasion, that being Asher's 1st birthday. They say first birthdays are the most magical! I've been anticipating this day for the longest time, while I dread that time flies and my little guy isn't so tiny anymore, I'm actually excited to see how this boy grows up before my eyes. Watching your own children grow is like unwrapping a big present filled with little gifts and surprises.
I'm so grateful for my sister in law and the family who is also back for the celebration, Ali misses her three older cousin brothers. It's always fun having them around.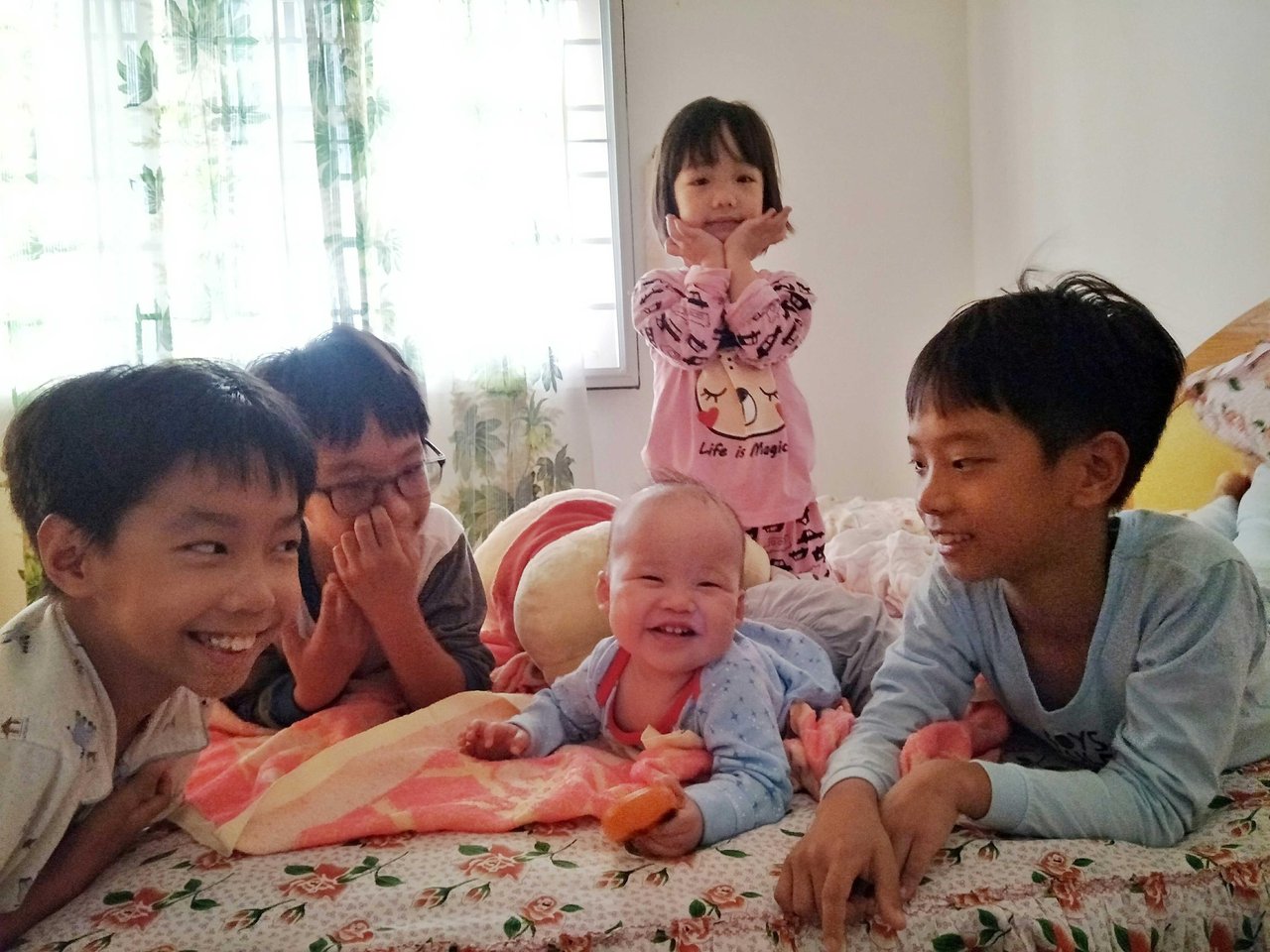 Maybe it's the weather, or maybe it's also the constant meeting up with family members with all the eating, drinking and play that makes it easier for the little boy to nap when it's time. I'm just relieved that despite having to move around quite a bit that we could still pretty much stick to our daily nap routine.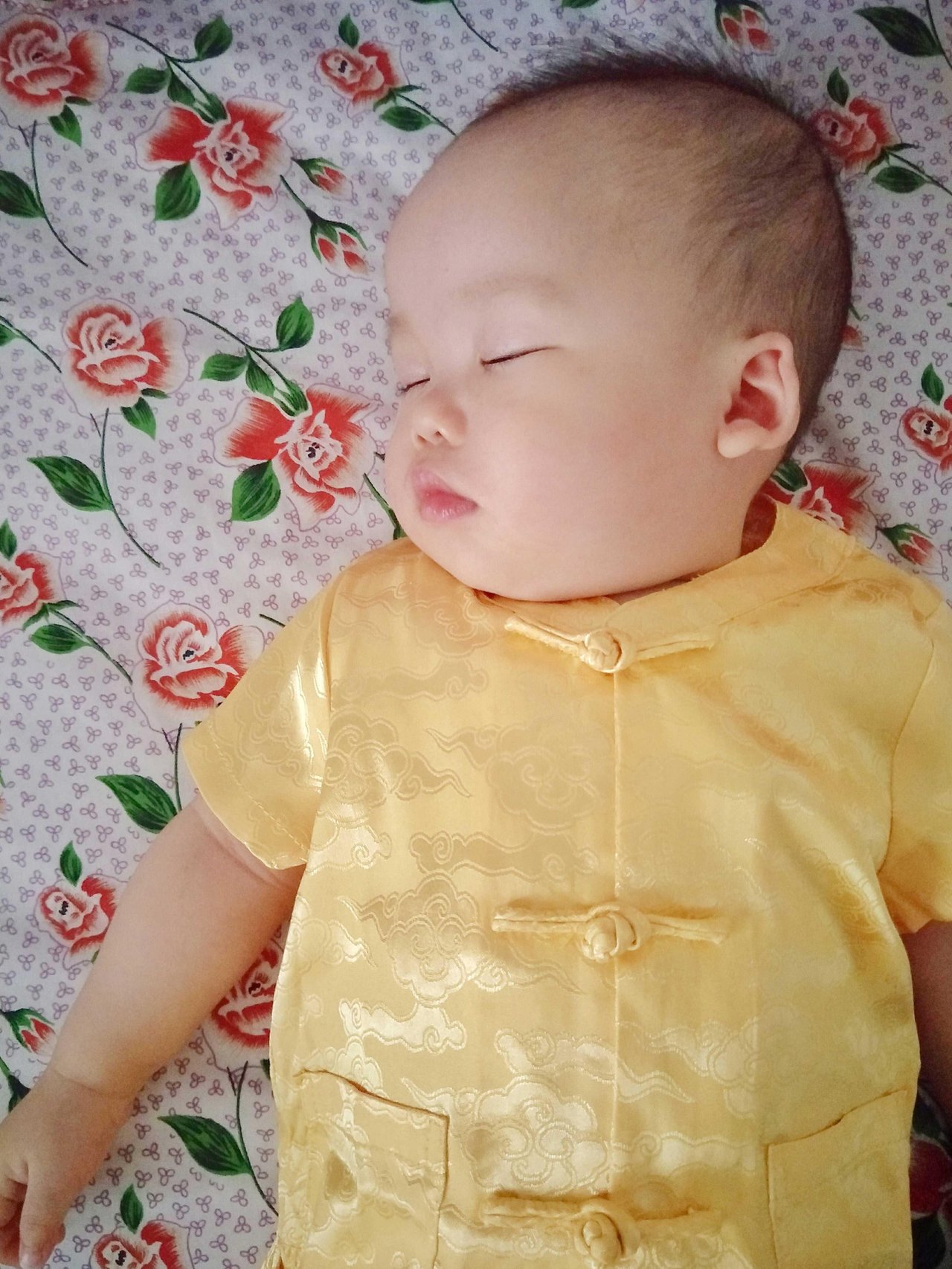 I absolutely love his CNY Birthday outfit! ❤
So after his morning nap it was time to wake up and welcome the guests who were mainly the relatives, i.e. the aunties, uncles and cousins, pretty much from my husband's mom side of the family. They are all very close to each other, it's a great tribe.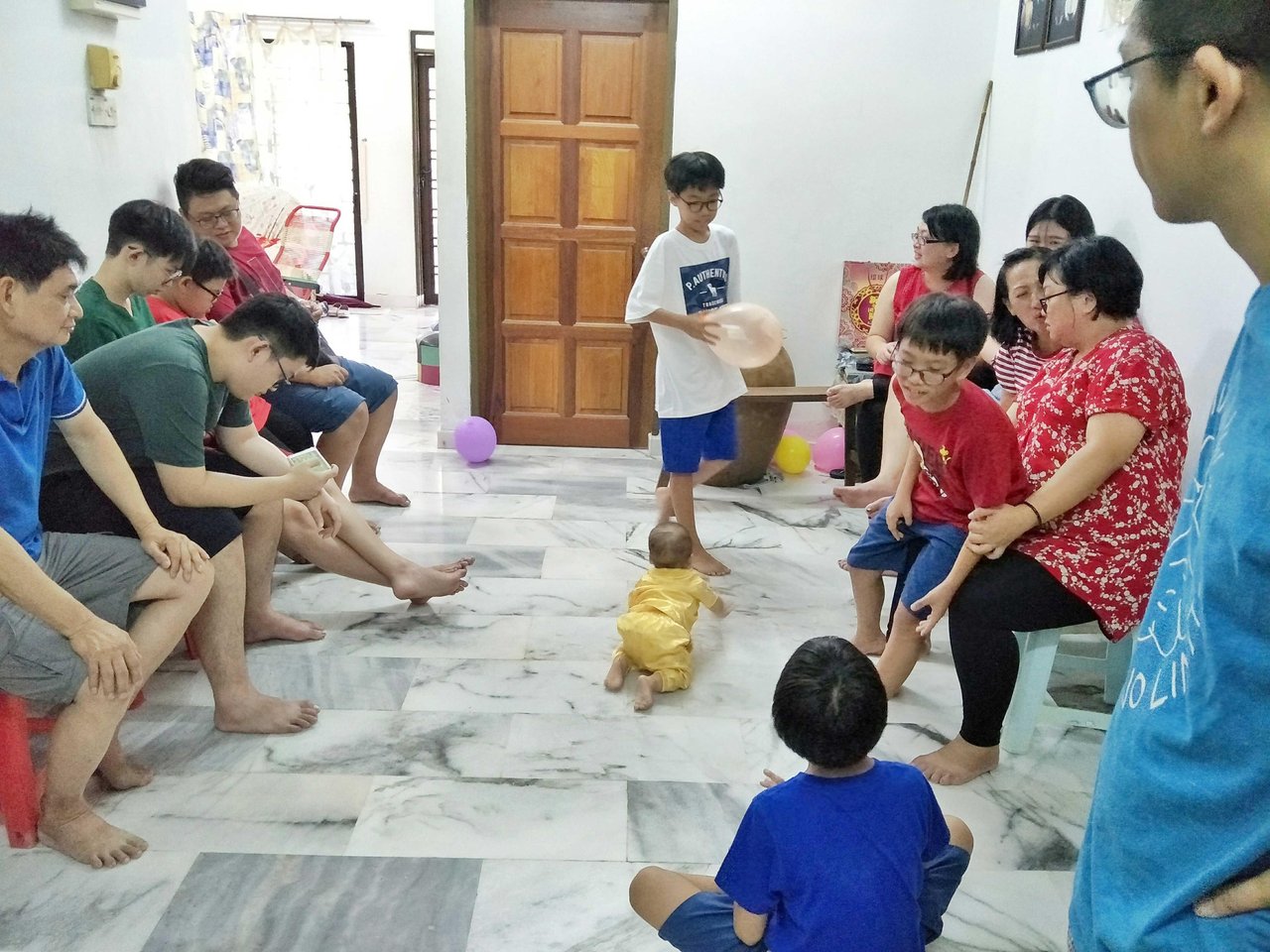 The boy was so busy crawling around amidst the sea of grownups it's amazing nobody managed to step on him while they were standing chatting and getting food 😂😂😂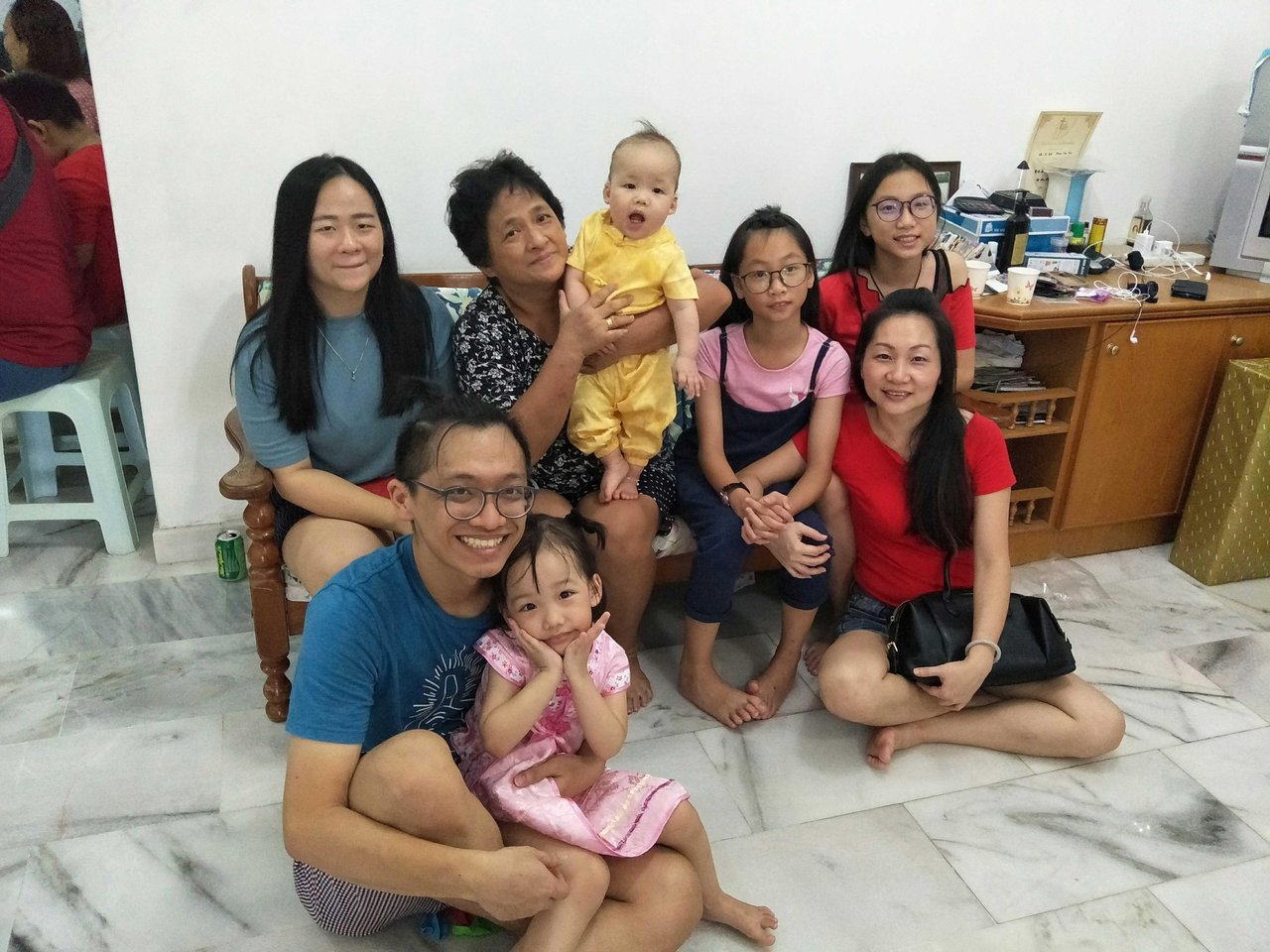 We waited for grandpa and grandma to arrive before we sang the birthday song and blew the candle, when they arrived grandma brought him a basket of red eggs and some chips! According to the Chinese tradition, red dyed eggs symbolizes birth and blessings. The color red is an auspicious color.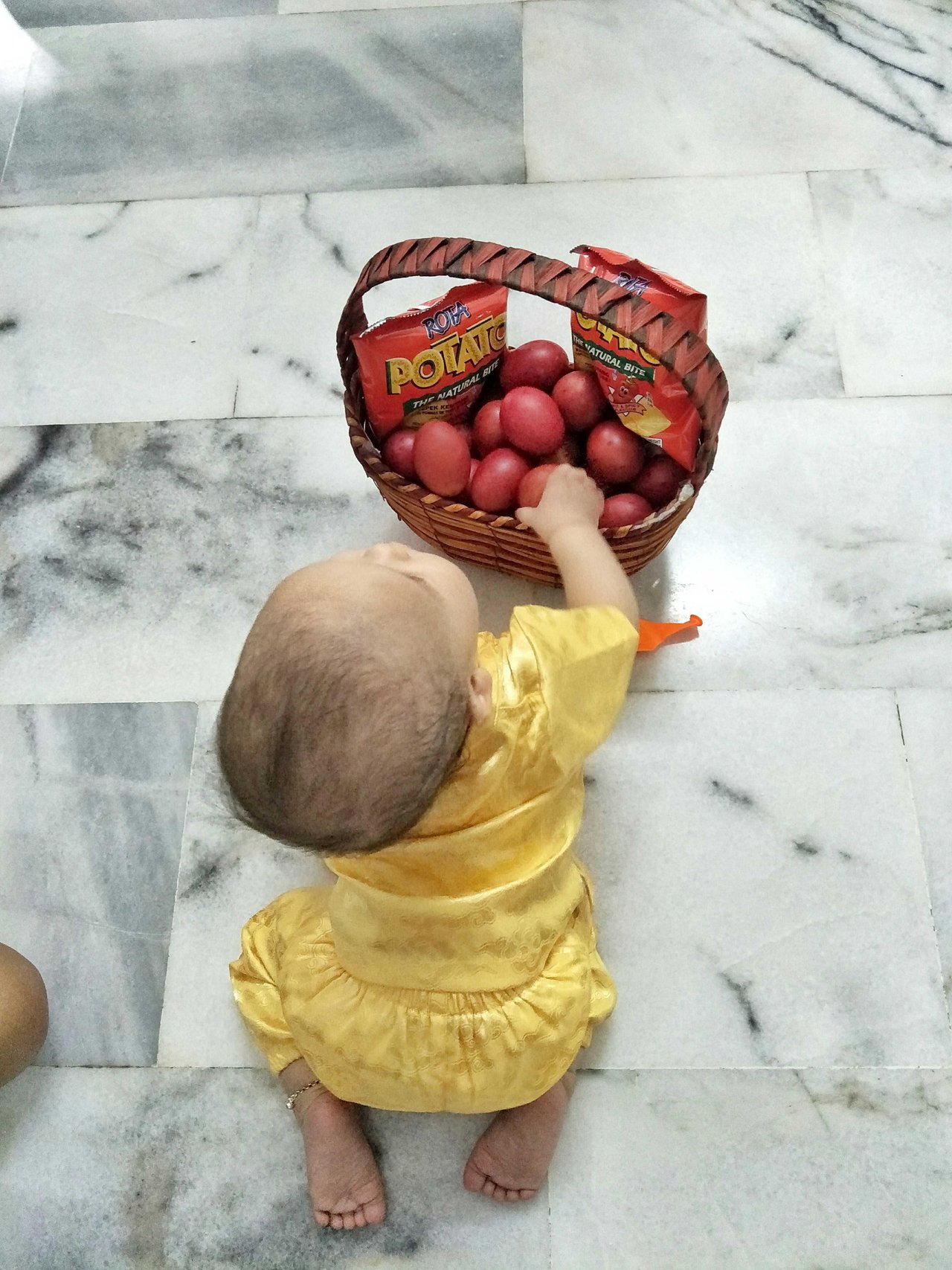 My sister in law got the cake from Secret Recipe, it's the same cake we gotten for Ali on her first birthday, too! We love the cake, their Raspberry Yogurt Cheesecake is nice! Just the right blend of sweet, sour and tartness to it.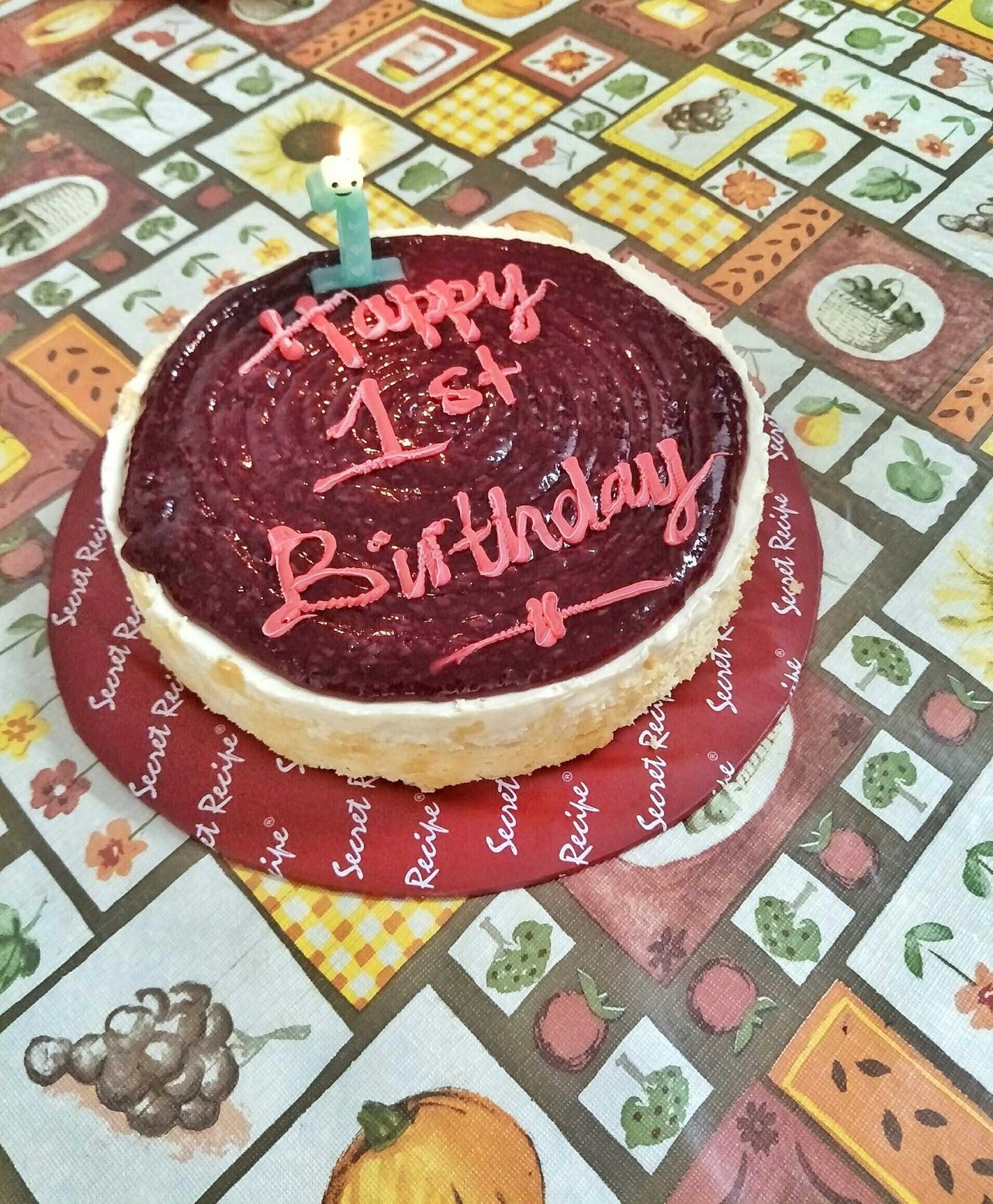 We sang 'Happy Birthday' and Ali got to cut the cake with her little brother 'cause he needed a little help. He wanted to have the knife to himself and cried when grandma tried to grab his hand 😂 Big sister to the rescue 😘😘😘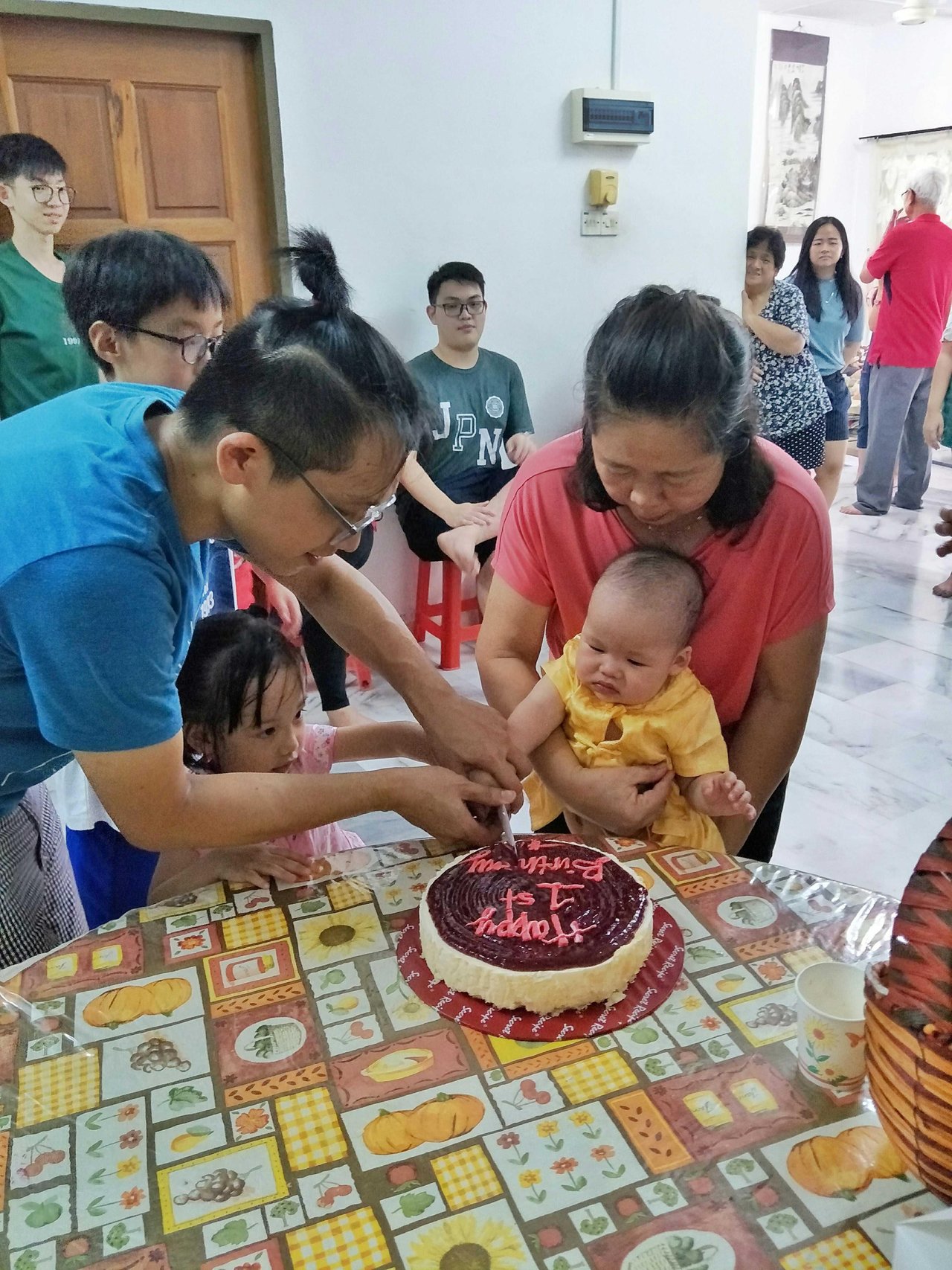 After that the aunties had an idea of doing a first birthday Chinese rites of passage. In Mandarin it is called 抓周 (read; zhuā zhoū), also known as "drawing lots" or "One-Year-Old-Catch". Something about laying various items before the child and let the child choose which item which symbolizes various meanings for the child to choose.
Different people do it and choose their display items differently albeit with similar meanings to the practice. I'll share the video another time but let me show you what they laid out for him 😂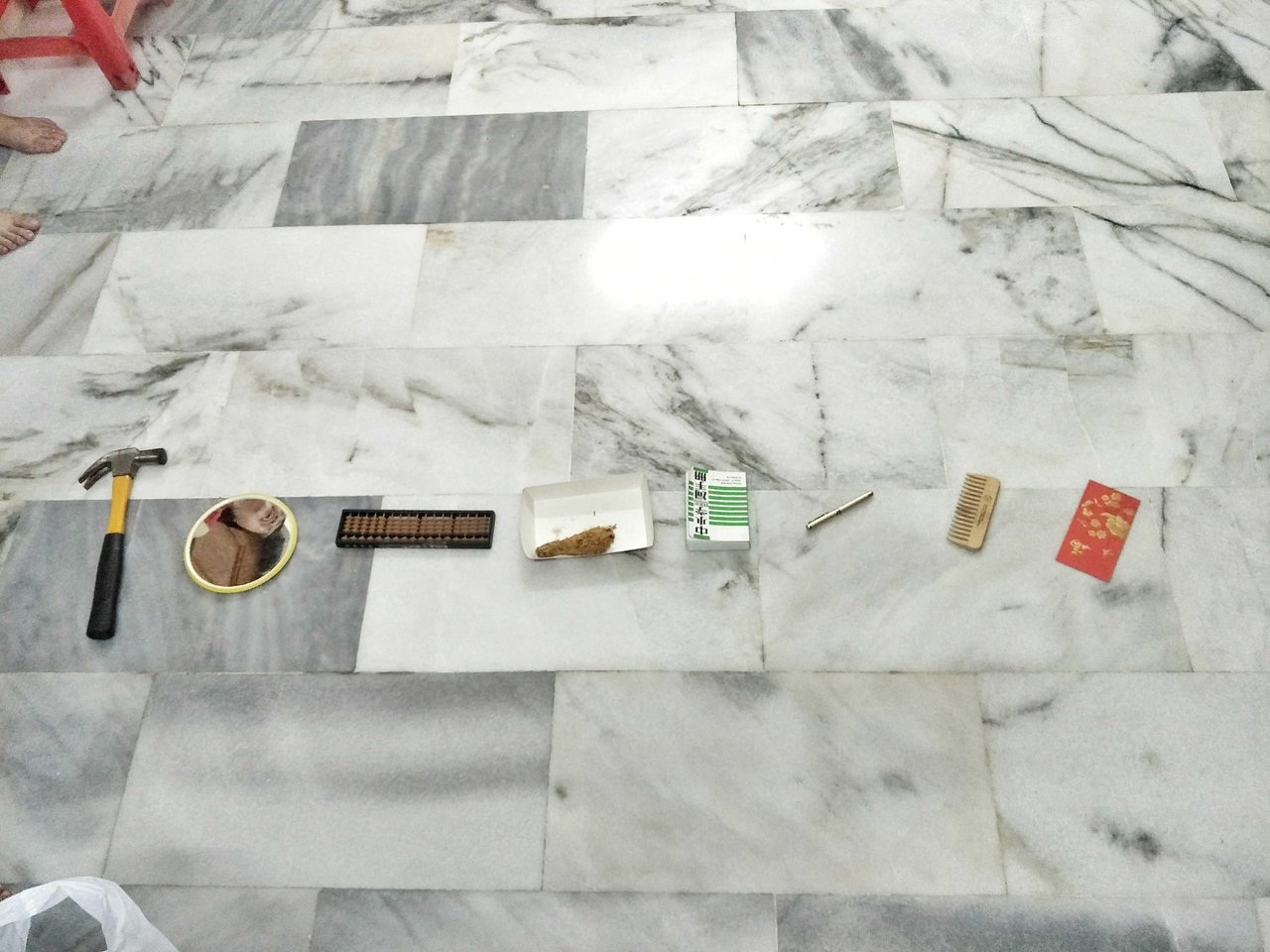 Take a wild guess what the little boy chose!
After a few rounds of fun and choosing, it was time for his next nap again so mama and baby gracefully excused ourselves and thank everyone for coming.
Of course, the celebration wouldn't end without a customary birthday wefie with the birthday boy!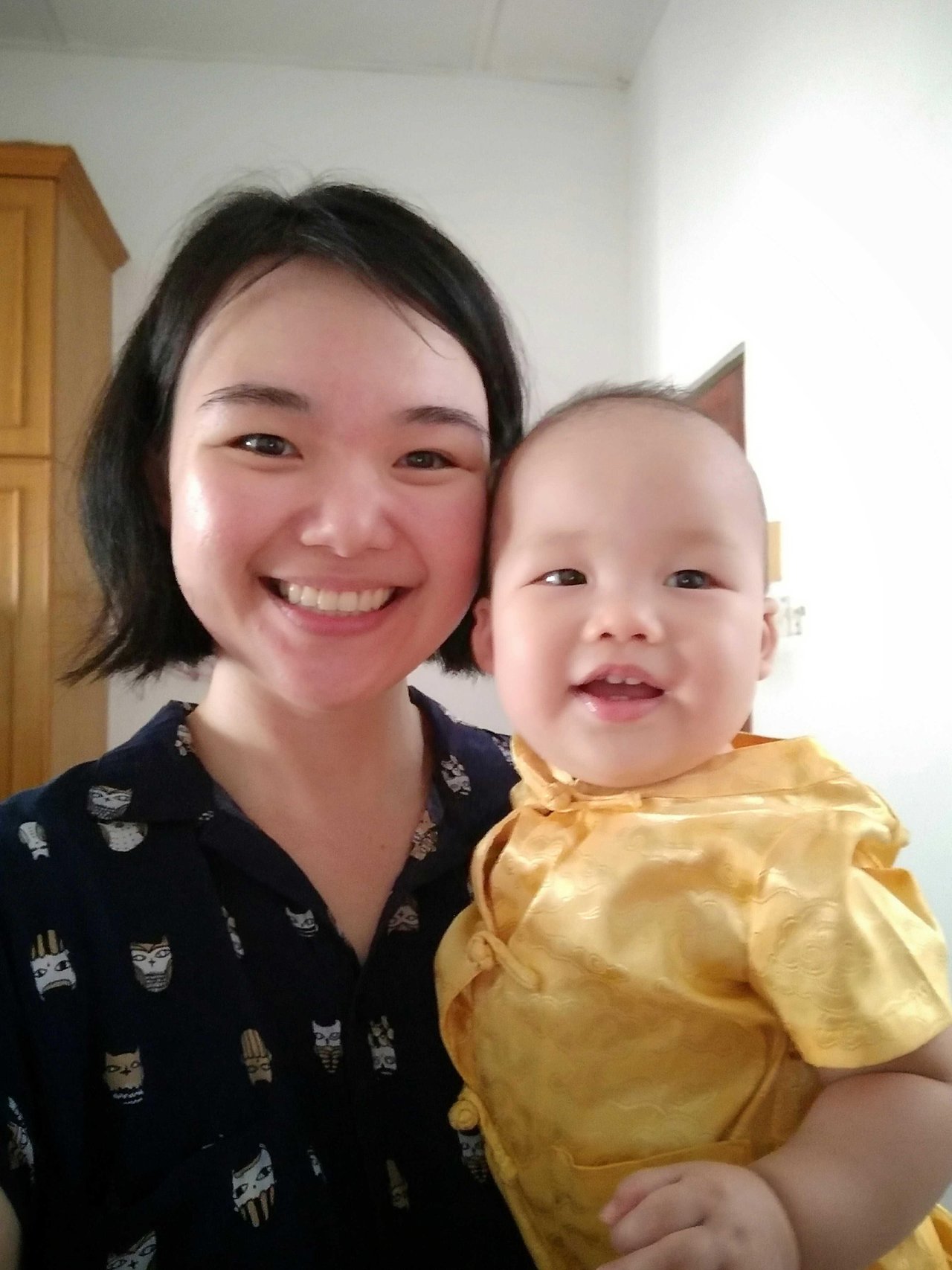 We love you, little boy. May you grow big and strong, healthy and happy and wealthy at heart, fearless in the pursuit of what sets your heart on fire! 🔥♥