This is my Entry for @wakeupkitty's CONTEST/GIVEAWAY: NEW Looking Back/Look Forward. Click here to know more about this
Quite an interesting topic for participation, and here I presents a brief summary on a short stuff of real life incident as my participation for this contest. May be quite coincidence that this contest has appeared now that it did not took too much time to fix a subject.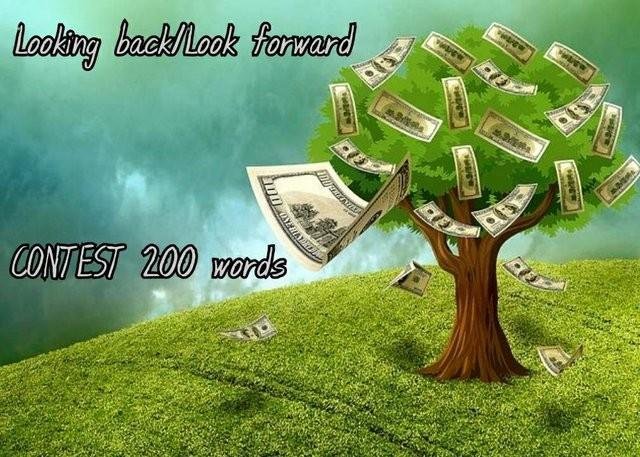 This picture is a pixabay.com pic - Courtsey @wakeupkitty
The theme is my professional college life that is completed more than two decades back. Life's priority, the absence of mode of communication comparing with the present world such that it makes no comparison now as a result of which we had lost our friendship within ourselves with no contacts between each other.
And this is what my Looking Back for this contest as a small portion copied from the blog I was preparing on the get together happened last week.
Looking back
To go or not to go?, a question that was haunting me day in and out from the time the proposal for gettogtehr was declared in the College Wup group for Aug 10. It was long 22 years after we the Civil Engg A-B batch dispersed into the world of uncertainity with a B. Tech Degree Certificate in hand hoping to get a job at the earliest which makes a nostalgic thought as well as an apprehension about how my presence would be recieved by other classmates
We were 90 students split into two batches with girls outnumbering boys studied together for four years sharing and caring between us in the best possible way which a student life of 1990's era can offer. So it was hard to believe that almost a quarter century has passed like a blink of an eye and though meeting those classmates must always create an excitement but for me it does not seems to be like that
Finally last week out of 90 students more than fifty percent have gathered together that made a memorable day for it.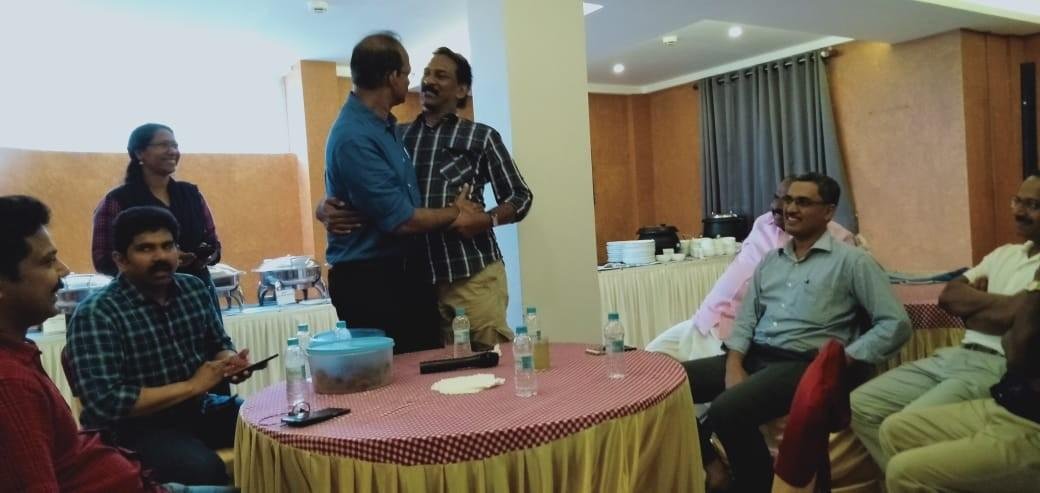 A hug from a then professor
Looking Forward
I really wanted to keep in touch with all these lost friends quite often that life's boring moment have something good to look for because as everybody knows friendship is one the most beautiful relation. Once in a year a get toegther is promised by all too which I am really looking forward to
I would like to write more, but as of now I think this is enough.
Reward: Steem-Bounty
@steem-bounty of 0.5 Steem has been created. I will upvote all the comments as a reward for visiting my page and for the comments.
@steem-bounty is also a witness account and is run by @knircky. To set @steem-bounty as witness you can go to: https://steemitwallet.com/~witnesses and enter the "steem-bounty" account into the text field and click vote.
Hope you all enjoyed my blog. Thanks for reading

Warm Regards.



What is #ccc/what does #ccc stand for?
This is an Invitation to join #ccc for Guaranteed 👍 Daily Income 💵 and Payout 💸 for Newbies (2.0) 🐟 🐜 🐛 in #ccc 👣 and Follow 👣 the Honor Code 🏅 - the Creed (Conditions and Limits Inside)
AND
the latest update <<< please click to read.