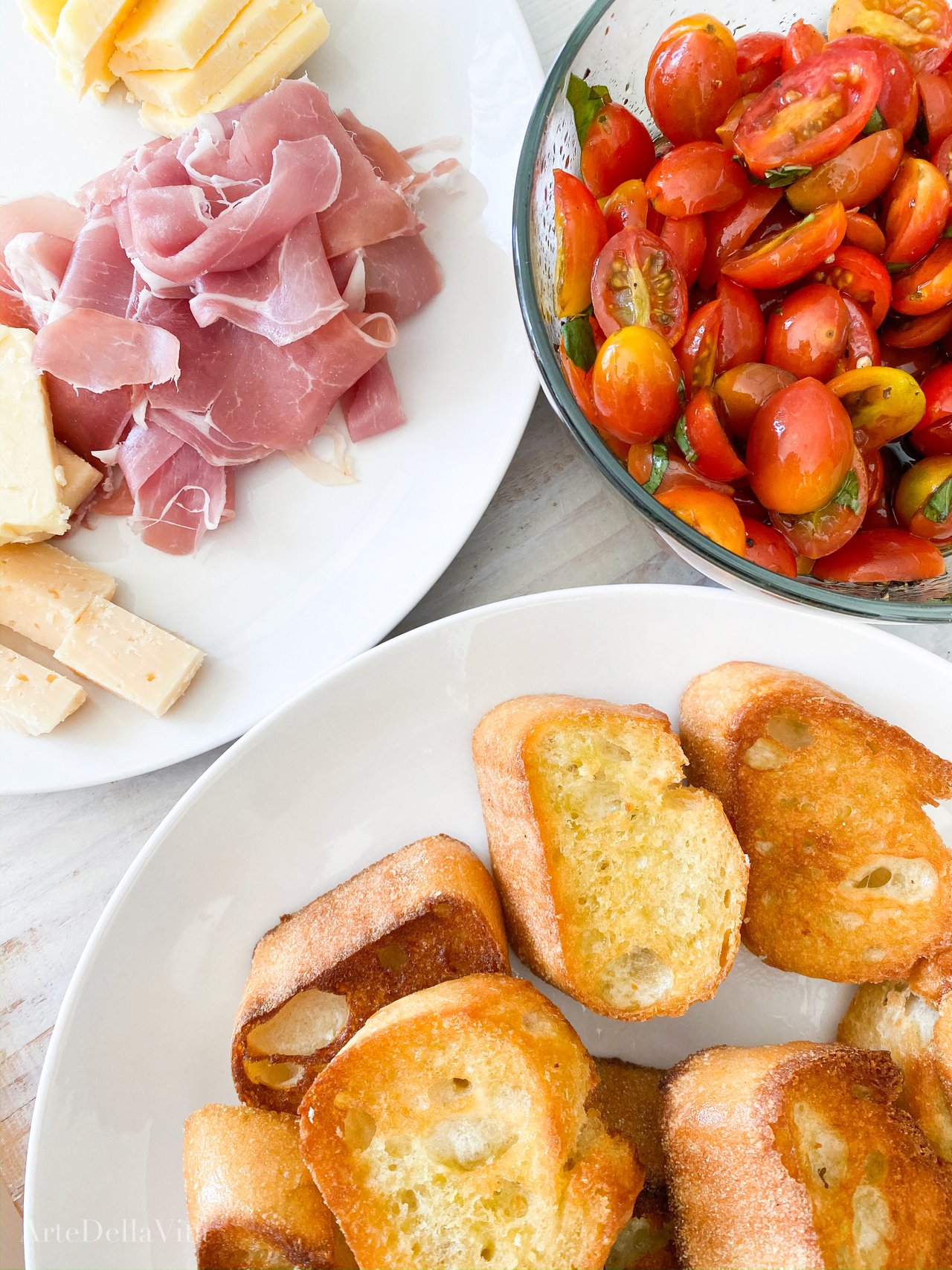 I'm picking the last of my tomatoes and my grape tomato plant seems not to have gotten the memo that summer is over! Although traditional bruschetta is made with Roma tomatoes I decided to put these little guys to work! Bruschetta is a staple in my home as it is easy to make and usually tastes better the next day! I use it to top salads as well and requires very little ingredients.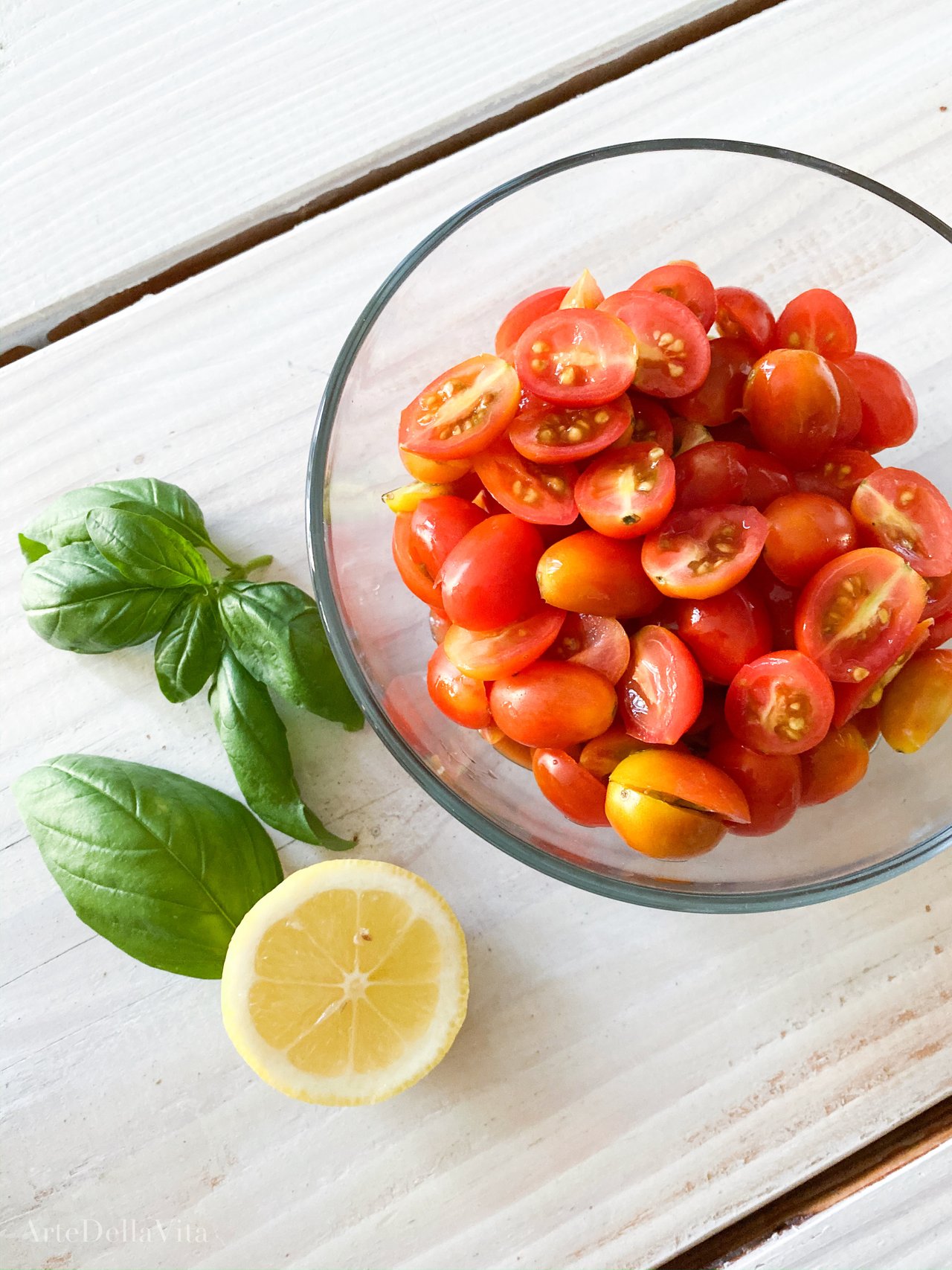 Ingredients:
2 Cups grape tomatoes sliced in half
3 Tbsp good quality extra virgin olive oi
3 Tbsp aged balsamic vinegar (not glazed)
2 Tbsp diced fresh basil
1 Tsp Salt
1 Tsp freshly ground pepper
Juice of half a lemon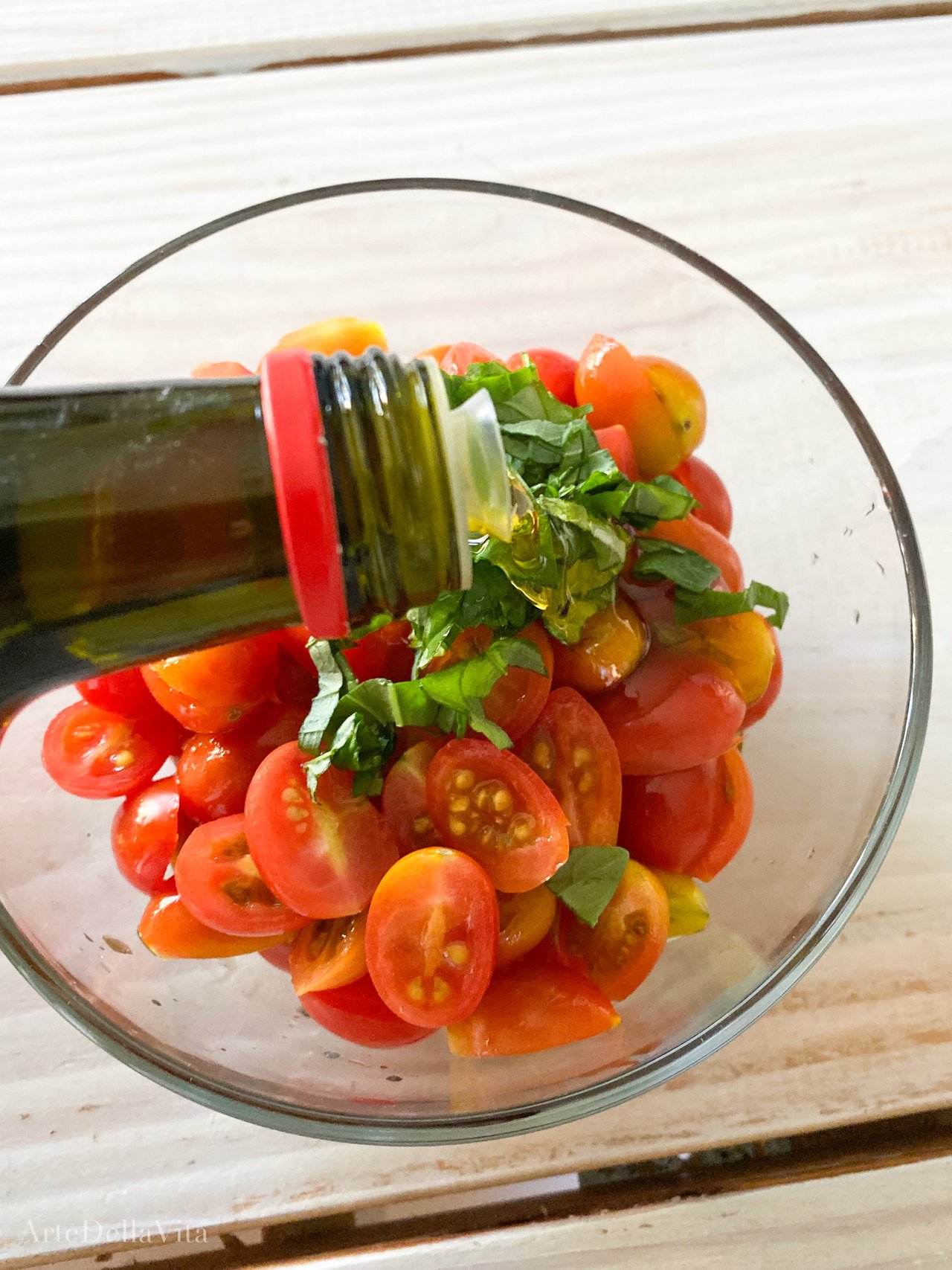 Directions:
1. Add basil, olive oil, lemon juice and balsamic vinegar to your tomatoes.
2. Add salt and grind your pepper little by little into your dish stirring and tasting as you go.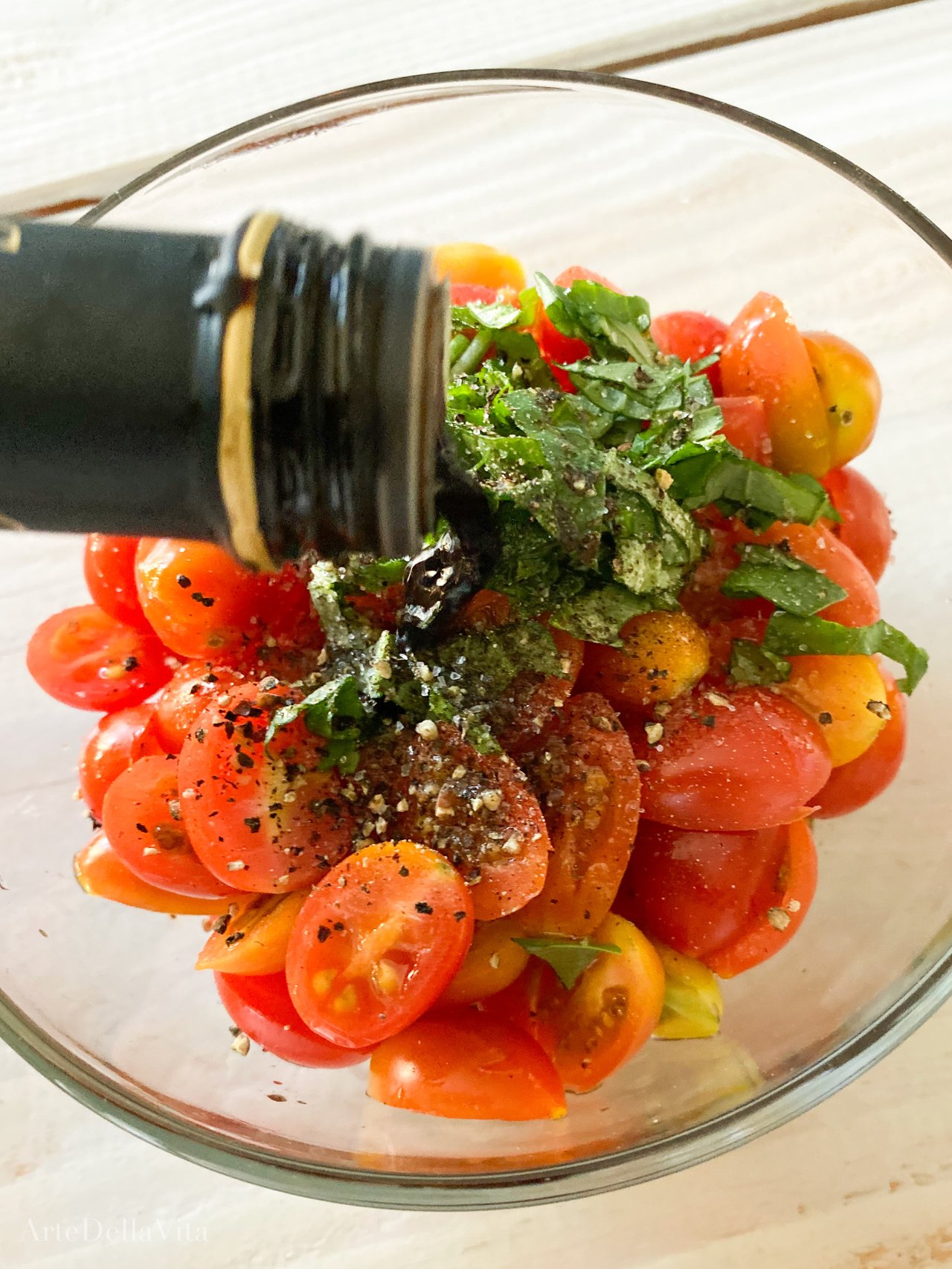 3. Enjoy!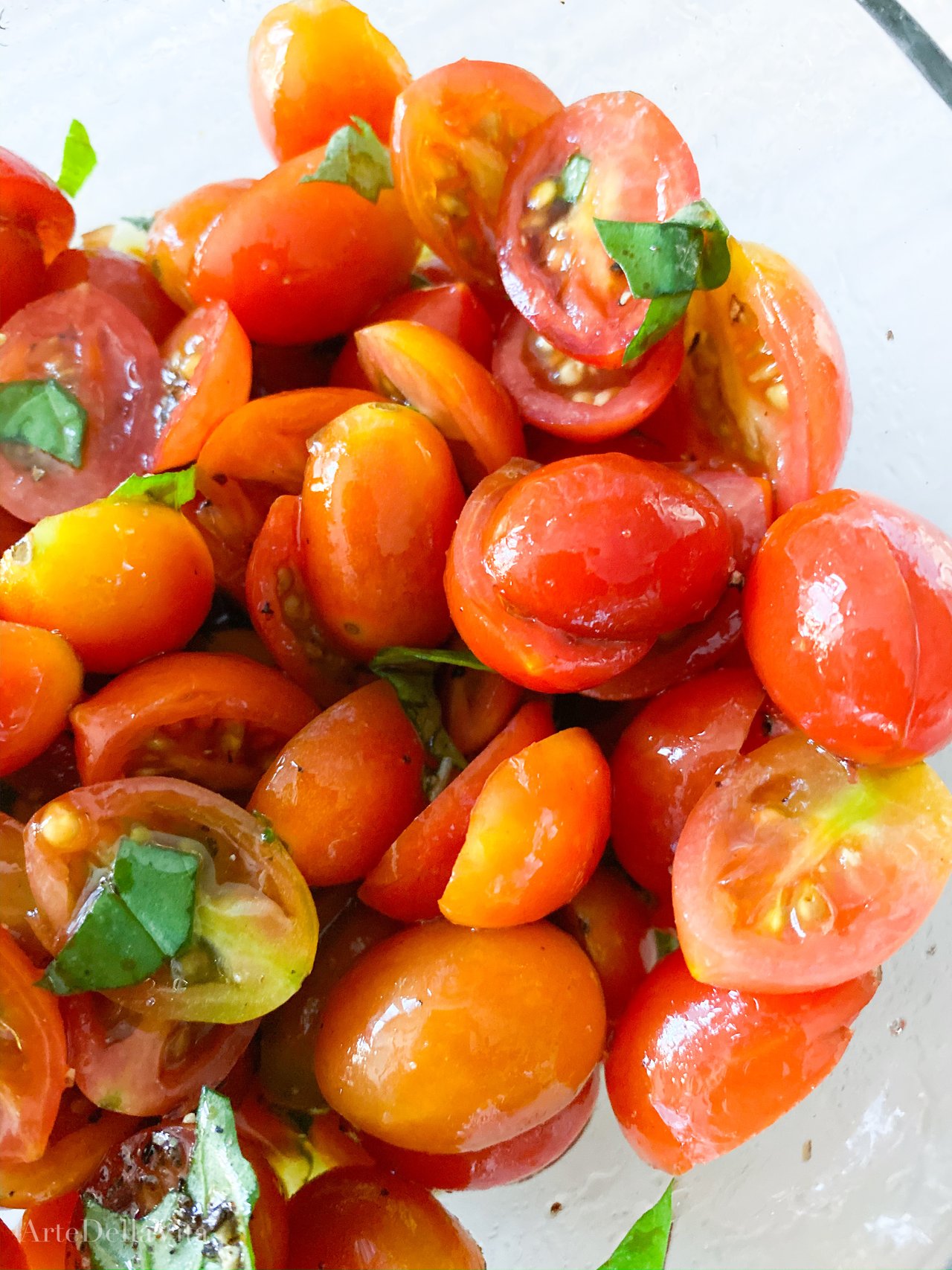 I love to use this topping over fresh Italian bread or baguette slices fried in olive oil and alongside cheese boards or charcuterie!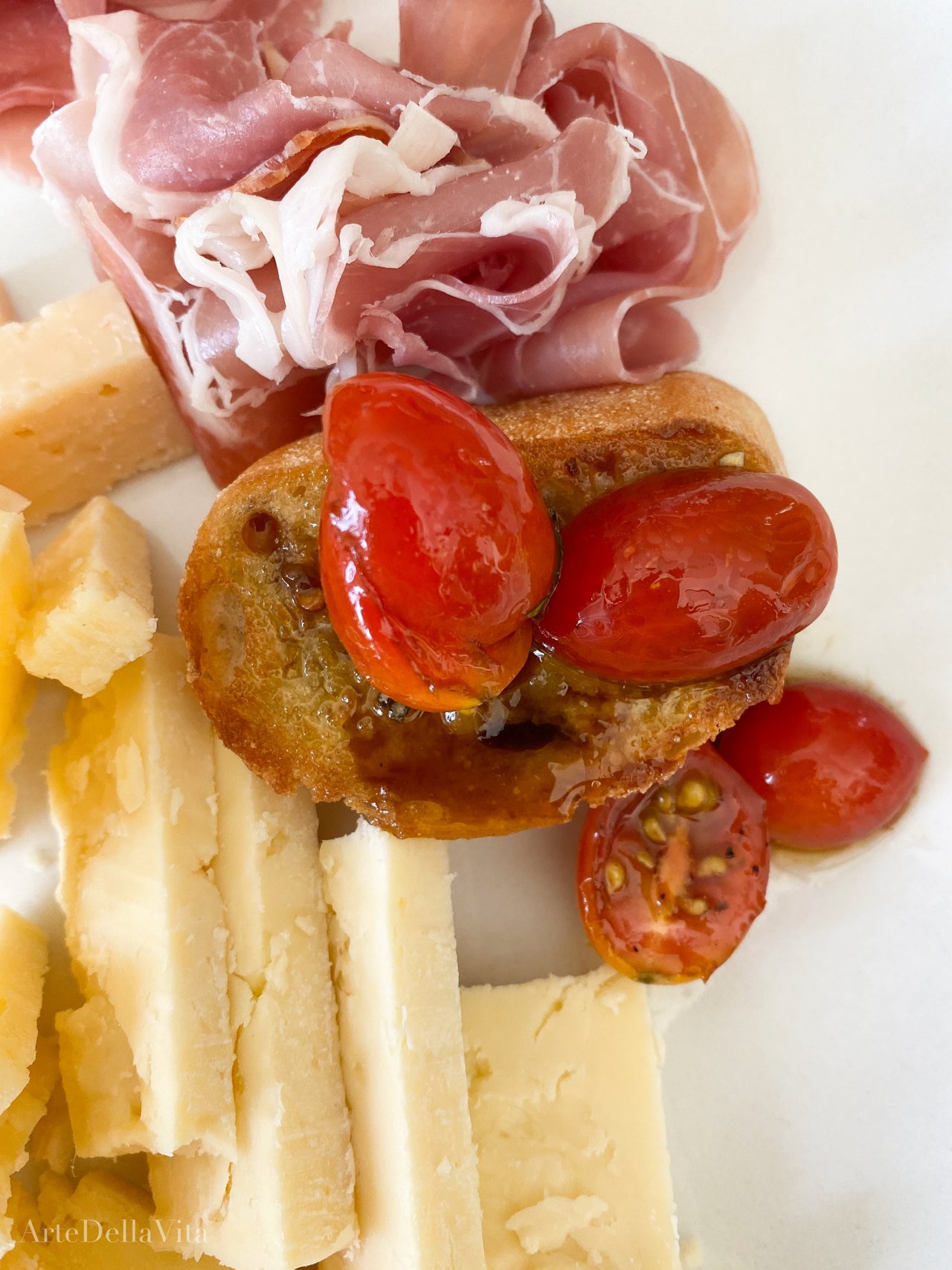 If you love the fresh taste of tomatoes I promise you this is a great recipe for you!
Xo,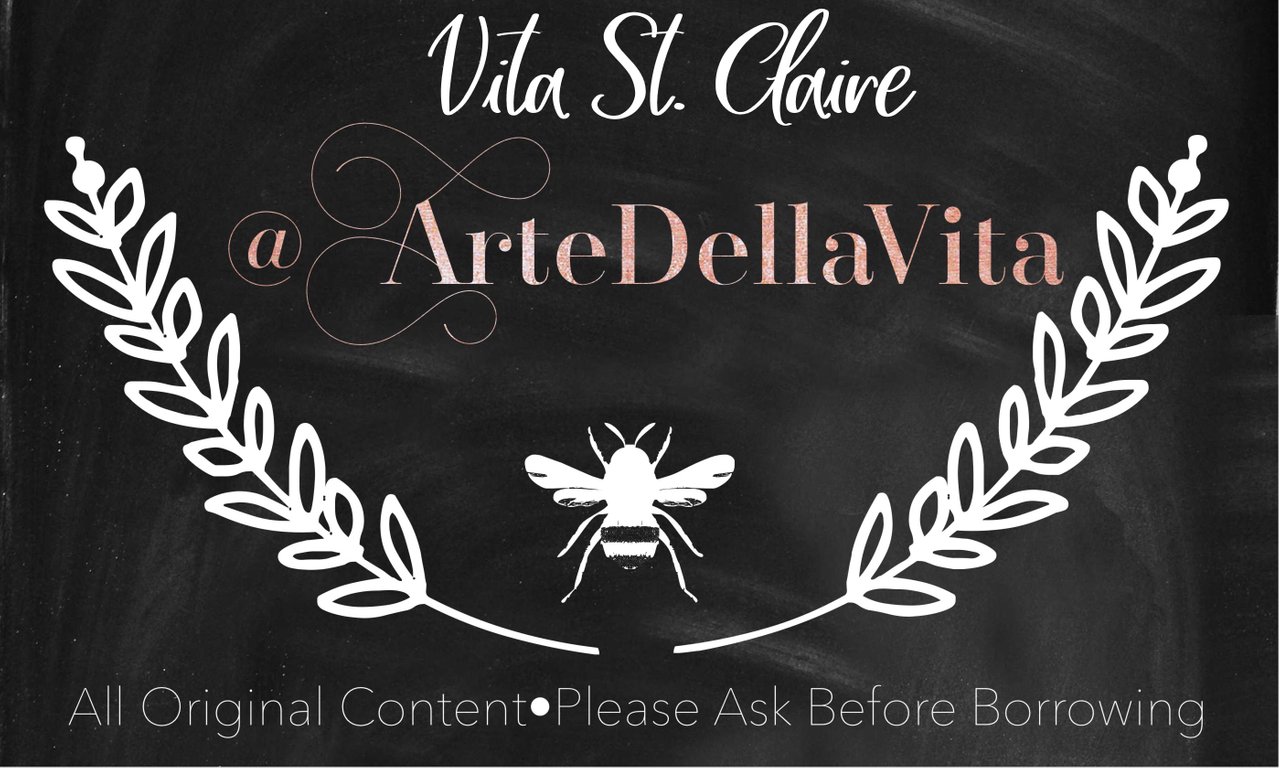 Upvotes, resteems & Donations are loved! Merci 💕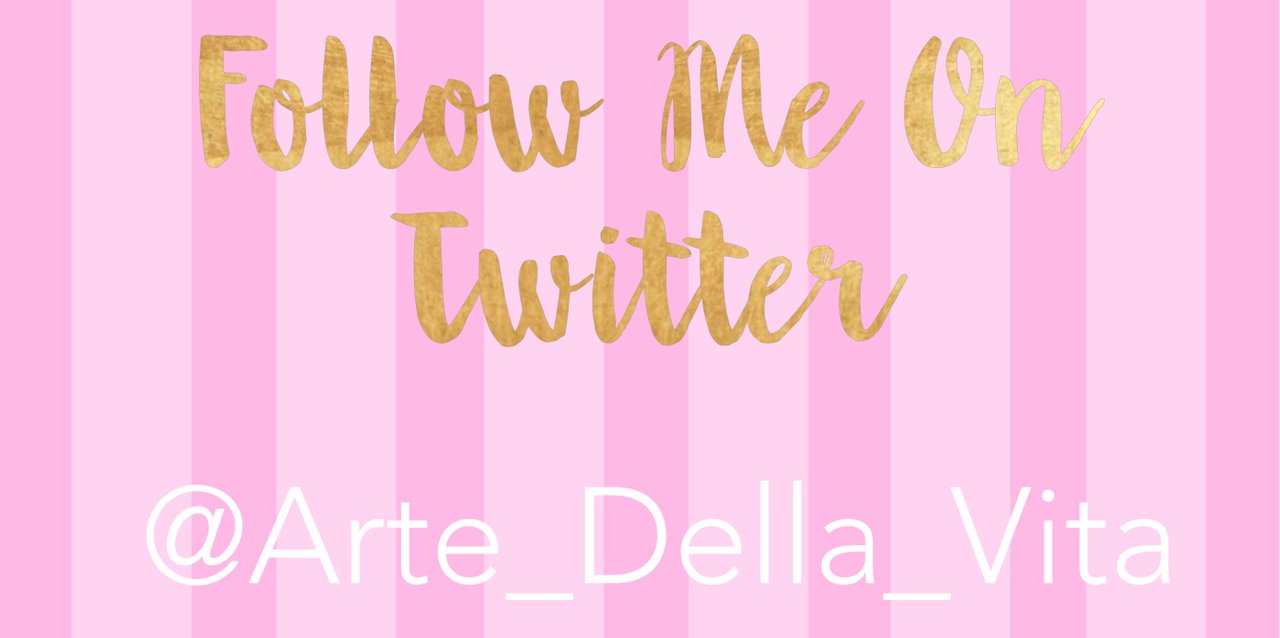 BTC
3EnChez6mqJGzsLtFzrXiuAcwy26QcE4YS
ETC
0x2D7Af3A929caFF0408B7b876BF6Be84A656e9668
LTC
LhTXkbJF7m4BrK2HFrF96xrKvoozRAy3w9