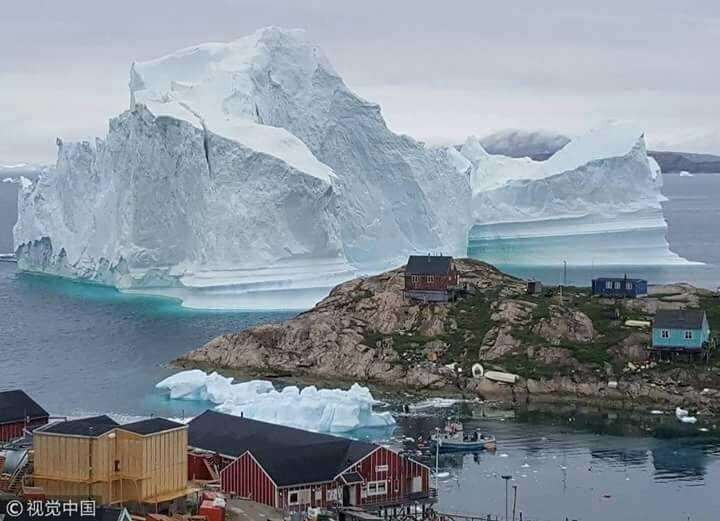 Giant iceberg threatens Greenland village
A giant iceberg was seen off the shore of Innaarsuit in Greenland. The tiny village has a population of 169, 33 of whom have been evacuated inland. The locals feared the iceberg would cause a tsunami-like wave and threaten people's lives when it melts into the ocean.
The New York Times cited a member of the local council as saying, "The iceberg is the biggest the villagers have seen so far." It reportedly measures approximately 650 feet wide and 300 feet tall, and is estimated to weigh 11 million tonnes.