Well 6 months to be exact.
And I feel bad about it. I really do.
As I am writing this I feel sick in my stomach.
Because I have/had a community on here.
People I care about and people who care about me.
And I just let it all slide.
Not because I don't like you.
I REALLY DO LIKE ALL OF YOU.
But because I had a Steemit Burnout.
I just couldn't DO IT anymore.
After spending countless hours on the platform, chatting on Discord and thinking up new ways and plans to bring the community together, it just all got to me.
I wasn't feeling inspired.
It just felt 'not me'.
I was feeling trapped by this online space somehow.
So I had to take a step back.
A HUGE step back.
For my own sanity really.
I am sorry.
I really am.
But this is the way it happened and I can't turn back time.
And in my Steemit absence, a lot has happened.
Big realizations have been made.
I realize that I am an artist.
Deep down I have always been an artist.
I just never knew or understood how to bring that into the world.
But now I have!
Through making art with resin!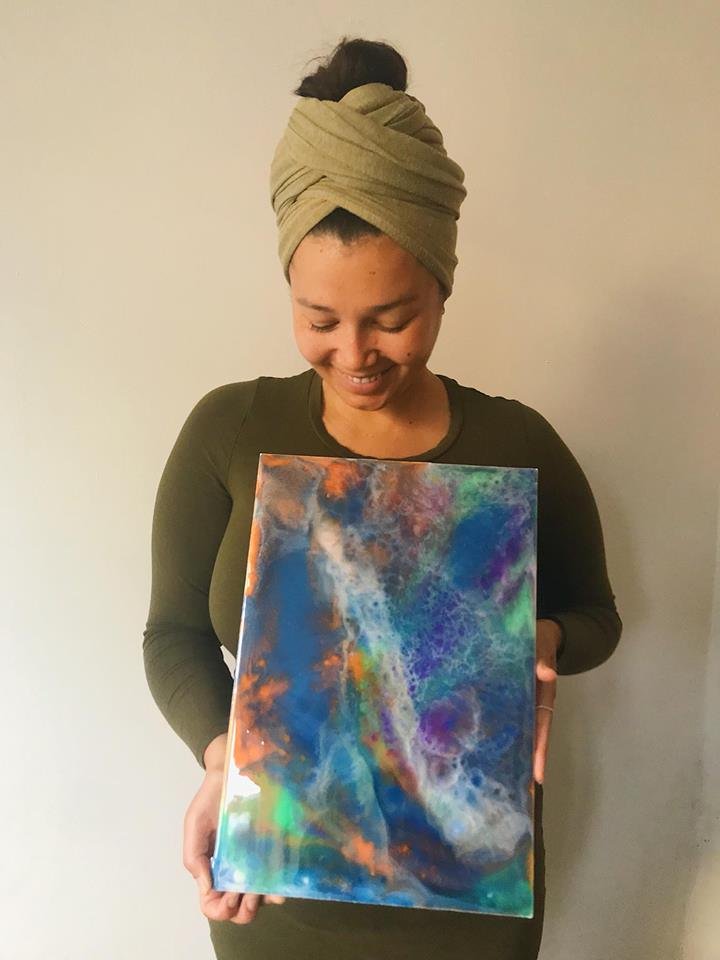 Damn, I cannot tell you how joyful my heart is through being able to share my art with you.
It makes me one cheerful ladybug.
I've got a few plans in the works to make cryptoart too!
But for now,I just want to be on here.
Talking with you guys.
And being part of the community.
@humansofsteemit is a wonderful initiative and I wish for it to carry on so if anyone feels the call to pick that project up, please find me on Discord @ashleykalila to talk about it.
I hope you are all doing well.
And I'd love to connect with you again.
Much love,
Ash
X