Hey friends :) Long time, no see!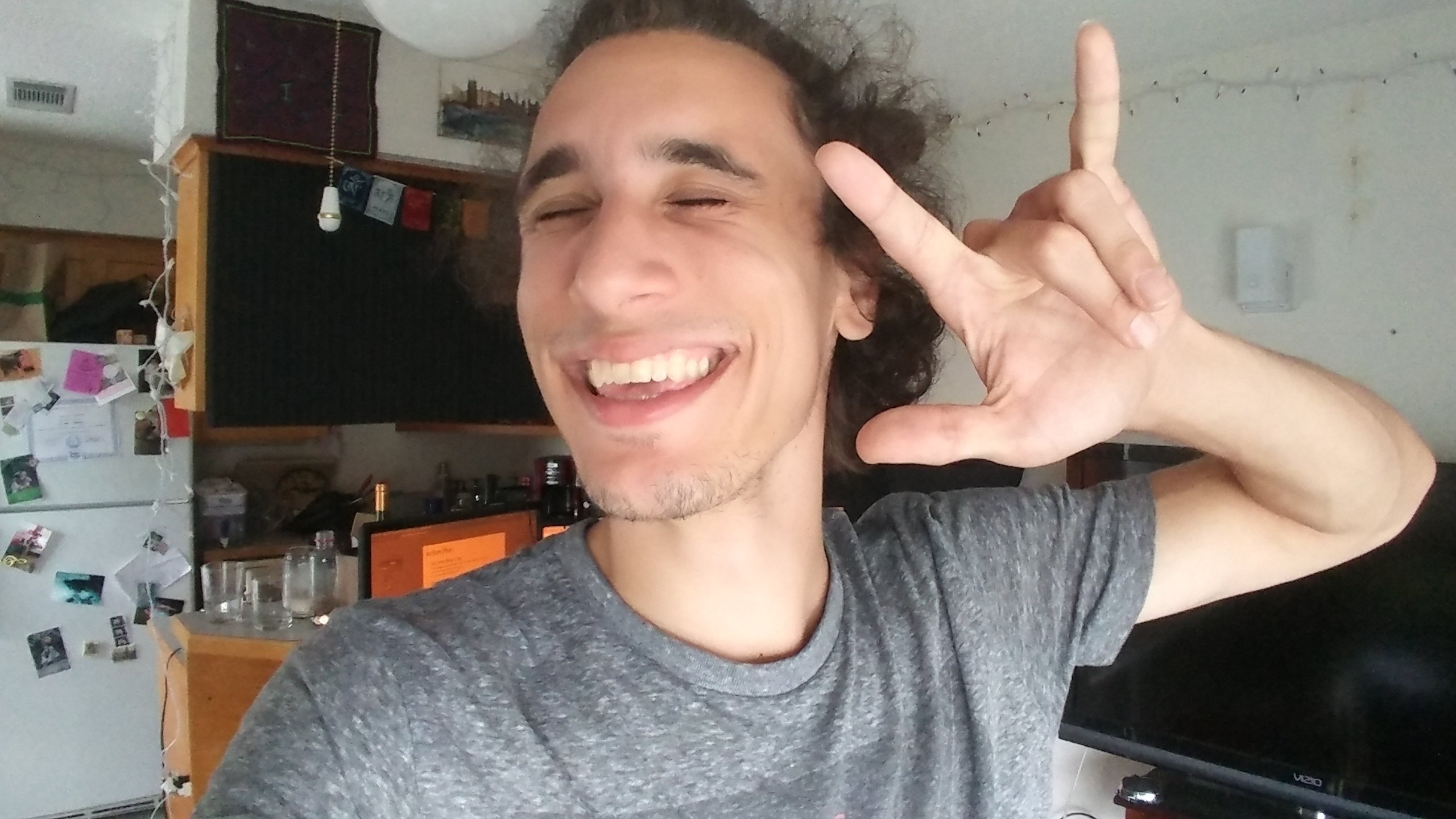 So obviously I've been straight up MIA without much explanation.
Sometimes I can be like the guy that sneaks out of the party unnoticed, like a stealthy and socially awkward ninja.
I will say I have missed you all quite a lot... and TBH, I was completely surprised by how many awesome Steemit/DTube homies reached out to check in on me over the past few months (you guys know who you are).
I want y'all to know that it means a lot to me AND it most definitely has influenced me to come back to my lovely Steemit family and home.
So why did I leave?
Hm, that's a tough question but I'll be direct and concise: it's been one of the most challenging years of my life.
I've been pushed to my limits mentally, physically, emotionally, spiritually, financially, socially - pretty much every fucking way you could push a human being, I've been there.
Of course those "limits" were merely parts of myself that needed to become a bit more "un-limited", thus I'm grateful for all that has transpired.
However, that doesn't take away from the fact that sometimes I feel like I'm riding the crazy train through a dark and strange labyrinth of life.
During these times I found it very difficult to share anything at all - especially when everything feels a bit stranger than fiction.
The past week has been some of my darkest times.
My will to continue living was most definitely challenged and - let's just be honest - that's a real shitty place to be.
I've felt lost, alone, confused, nostalgic, hurt, sad... you name it, I felt it.
But hey, today I'm here and I'm smiling.
I'm feeling inspired, I'm feeling alive, I'm feeling ready to take on a whole new approach.
And you know what it was that actually catalyzed this shift in me?
It was the mere recognition that I am not alone.
That I am not the only one experiencing pain.
Over the past week, one of my best friends has been keeping me updated about an incredibly tough situation that she has been experiencing.
We've been supporting each other through our lives and I found it interesting that whenever my friend would share her tough experiences with me, I would immediately feel better.
It's like a part of me could finally find space to heal by offering that space to another.
It's like my friend's pain could be shared pain.
In these moments I realized that I didn't have to do this alone.
And that realization was deeply comforting.
Thus, with that golden nugget of wisdom now in my left shirt pocket (just over my heart), I feel inspired to share and provide a space to share.
It's the one thing I know that really works, and I want to share that gift.
So for now, I'm back, and I'm going to be sharing in ways that feel good to me.
My intention is to write and/or record simple, sincere parts of me.
You know, stuff that doesn't take half of your day to read or watch (old axios would not approve lol)
And stuff that is real and relatable.
The longer I live the more I long to be real and have a space for that realness to exist.
Realness is rare because it requires vulnerability, trust, and an absolute fuck-ton of courage.
And since it is often devoid of an agenda and not often supported by the masses, a compassionate "fuck off" to the status quo and social norms is often a necessity as well - hence the hefty dose of courage.
I guess that's what we call "the truth" in this day and age.
And it's this truth which - when shared - burns, transforms, and produces a beautiful warmth of energy.
And it's THAT beauty in which I am wanting.
It's THAT love that is what I'm remembering.
It is THAT in which I AM!
---
---
So yes, hello again friends. It's so good to be back. I look forward to sharing with you more consistently! I have one question for you before I go: How are you?