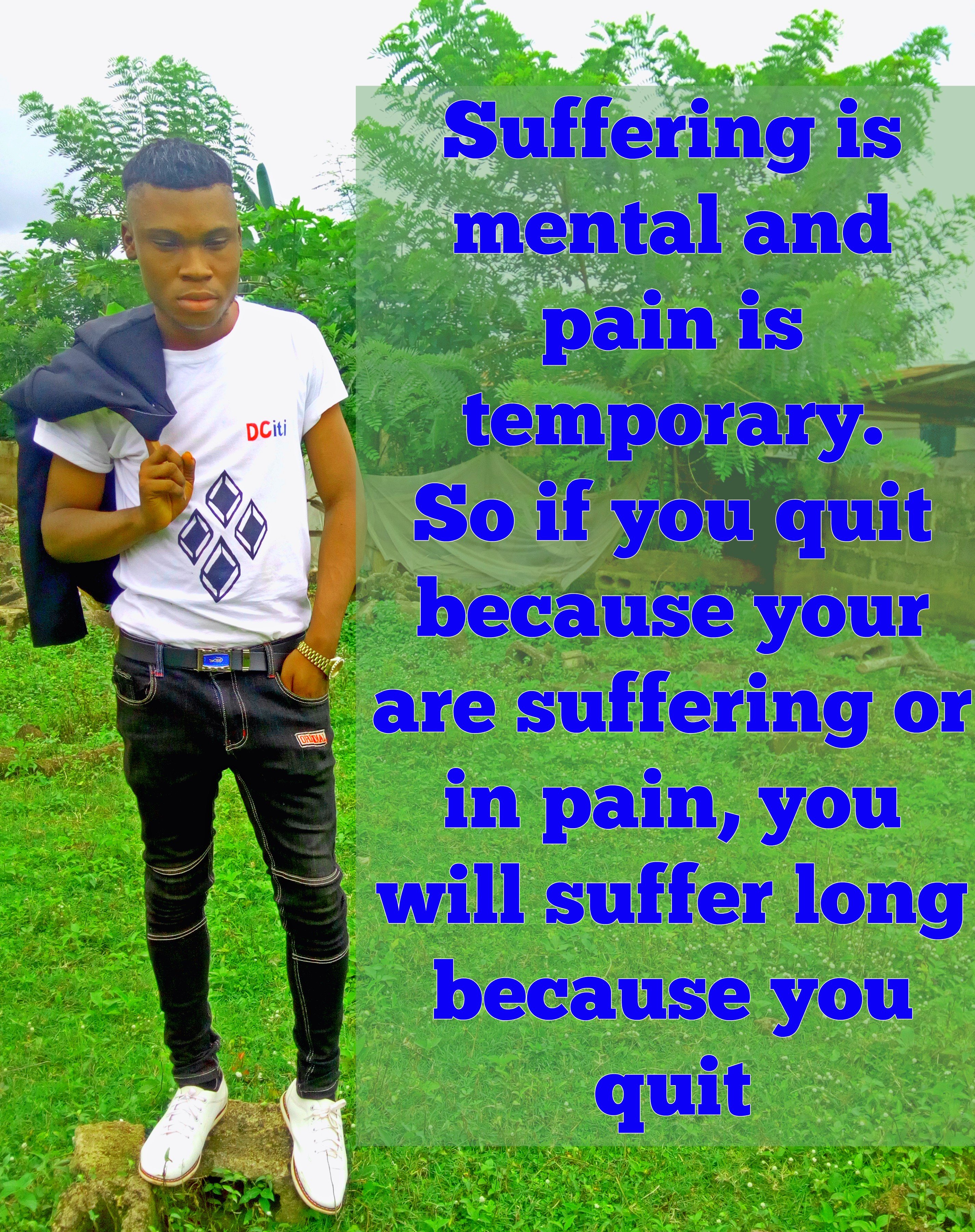 No matter how hard things might be.
No matter how painful the experience could be
Life might be boring and the suffering might look intense
Believe me, none of the situation will last if you don't quit.
Take time and check every keyword in the quote - suffering, mental, pain, temporary, quit. They are all time bound. It's only a matter of time and you will be fine.
Giving up will only increase what seem like pain and suffering.
So Hold On Man