The presence of a strong will is the transition of man into greatness and the absence of desire is a friendly approach to failure.
Kazeem Bania Olabisi
So many people think all they need to succeed is to be talented and have the right skill, but from personal experience, I have seen that will and strong desire beat talent and skill. Why?
Because the way forward is not forward, straight and friendly, it's a rugged route that only rugged people with a strong will and desire can pass triumphantly.
It's easy to give up when all you working with is talent and skill, and it's easy to scale up when you working with a strong will and desire.
Hard work beat talent when talent doesn't work hard.
You will move from where you are to where you want to be the day you take a strong stand and get willingly to succeed. The will always create a way if its strong and persist.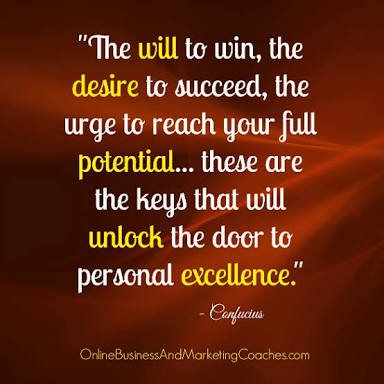 There's nothing wrong with being smart, but being hardworking helps create way faster even when it seems difficult and that's why it called Hard Work.
---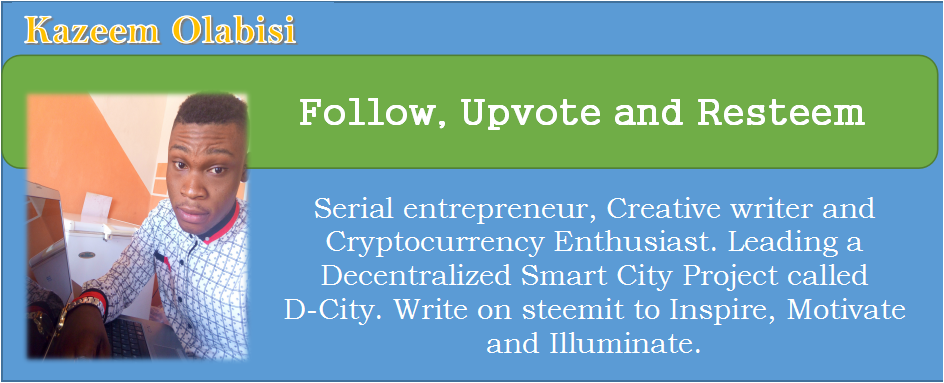 If this post inspires, motivate, or educate you, please help resteem so others can experience the same. If you can upvote as well, I will be glad and your comment will make me believe you did one of the three.