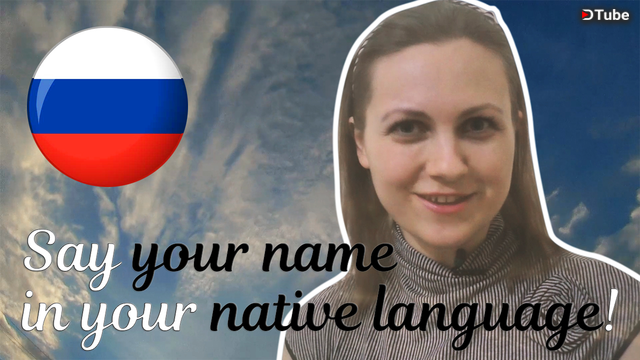 ---
Every day I watch videos on DTube and they are all in English. I noticed that some Dtubers have an accent. And it always turns out that people with similar accents are from certain countries.
It is interesting that I understand people from some countries very well, people from other countries – not so much. And as it turns out, those whom I understand, live either in Russia or in Ukraine, or in some other country of Eastern Europe.
I also watched some videos where people spoke their native language and the English translation was subtitled.
Some time ago, I began to completely duplicate in the description what I say in the video, because I thought that surely among the Dtubers there are people for whom English is also not a native language, as for me.
And it would be easier for them to copy my text and translate it in an online translator.
But now I would like to ask each of you who are here, in any of your next videos, to say a greeting in your own language.
Just "Hello! My name is... I'm from..."
I would be very interested to hear how your native language sounds, how you speak your native language, what is the correct name of your country in your native language and what is your real name.
I think it would be interesting to many people and will make us closer to each other!
You don't need to record a video for this, just say at the beginning of any of your videos this greeting in your native language.
And, of course, now I will tell you my name, where I am from in my native Russian:
Привет! Меня зовут Елена. Я из России. Я живу в Ростове-на-Дону.
Thank you for watching this video! Have a happy day!
---
Subscribe to my YouTube-channel!
---
▶️ DTube
▶️ IPFS