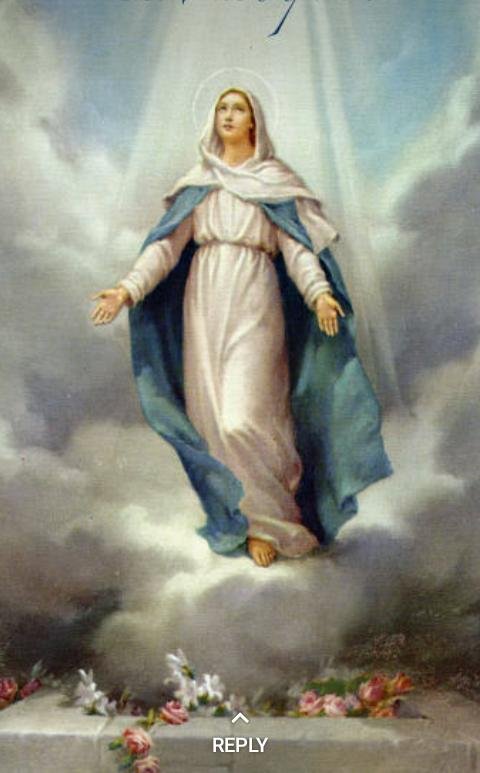 At the Mass during the Day The solemnity of the Assumption celebrates the completion of God's triumph in Mary.
The one who had been chosen in a special way to be the Mother of the Lord and of the Church, the one who had been filled with the Holy Spirit at the Annunciation and Pentecost, the one who is full of grace, now lives in the glory of heaven, in body and soul, sharing in the resurrection of Christ.
Pope Pius XII declared the bodily assumption of Mary into heaven as a dogma of the Church in 1950.
Theme of the Feast:
The Lord Did Great Things in Her Life.The world is a battle field where the forces of death and the forces of life battle each other.
It is easy to see that the forces of death appear, in many cases, to have the upper hand: hatred, solitude, betrayals, social and economic injustice, fear, disease: these are all points scored in favour of the forces of death.
There is however a particular moment when death manifests its overwhelming power: when it ends our days on earth. What does God, who created us for life, do?
Does he just look on unmoved at our defeat? Mary, who celebrates today the triumph of life over death, gives us the appropriate reply to these distressing questions.