In my schooldays I have learnt about Konark sun temple. From then it was my ambition to go and visit there at least once.I got that opportunity while I was leaving my IIT kharagpur life. Me along with three friends have one day left to Odisha from Westbengal.
There are few interesting stories about Konark Sun temple.Lord Krishna's son Samba was very notorious.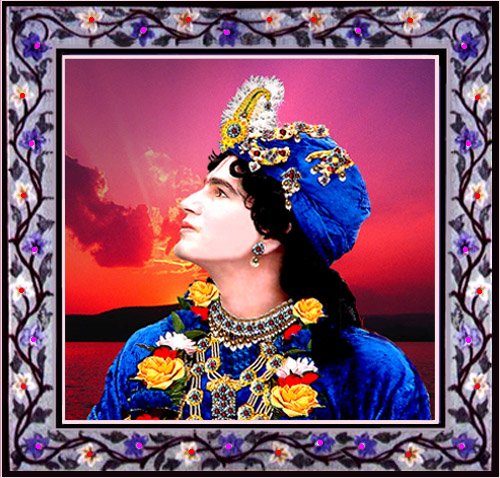 Image Source
His deeds reached in that level that even the almighty lord could not tolerate it.Finally Samba was
cursed by
sage
Durvasa
that he would be a
leper
. But due to his wife's pleading Krishna told Samba a way to get rid of his curse. Samba has to pray to Sun god and then bathe in holy
Chandrabhaga river
. Samba has did the same thing that he was asked and he was cured of his condition.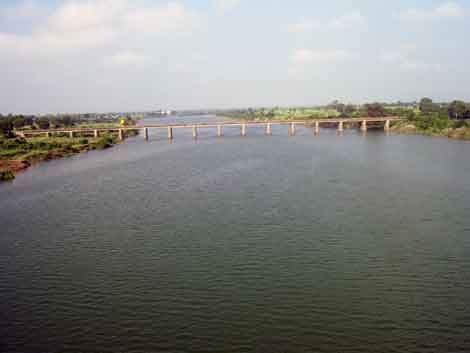 Image Source
At this holy place king Narasimhadeva I of the Eastern Ganga Dynasty built this temple. This might be the only temple where no worship is done for diety. This incident also points towards a story. King has ordered his chief architect and masons to built this temple devoted to sun god.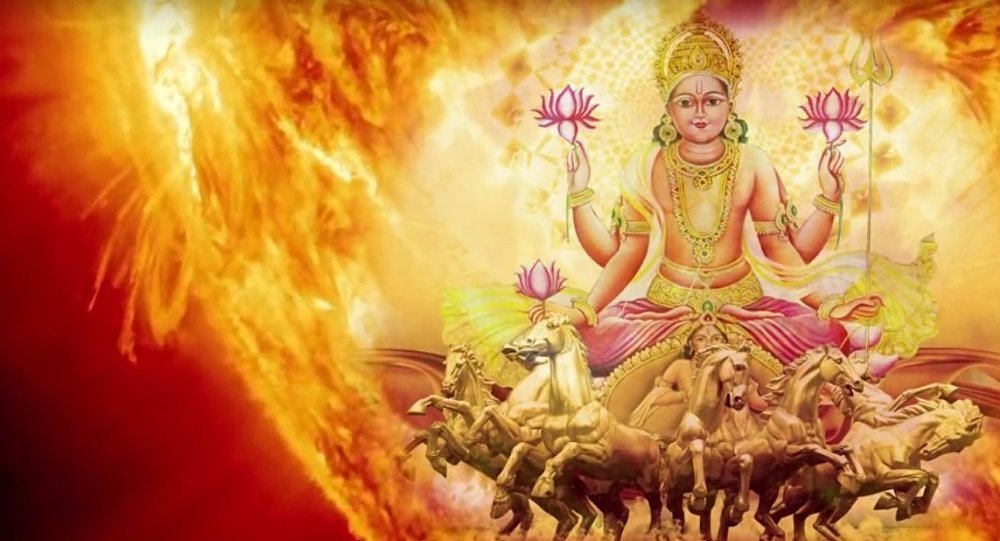 Image Source
When the temple was going to be completed there arose a problem to fixing up the Kalasa(finial) in its proper position. When they were not able to do that Chief architect's teenage son helped his father to fix this issue. But his father and masons became afraid that when the strict king finds out that his renowned masons could not do this simple work he will give death punishment to all of them. For saving his father the boy got up and committed suicide jumping from top of temple. Because of the temple became polluted with human blood there was no worship from then. But its an excellent architectural wonder.Lot of hidden symbols in the temple has not been encrypted until now.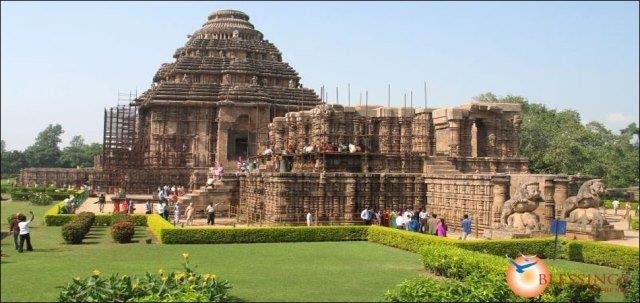 Image Source
It seems that there was a giant magnet which held walls of temple together long time back.But as Portuguese ships in sea got destroyed because of malfunctioning of compass they named temple as '
Black Pagoda
'.Due to this issue the magnet was destroyed and because of that many walls have fallen due to lack of support.Along with that Muslim invaders and natural calamities have destroyed the temple.The temple is made in the
replica of chariot of sun god Surya
in Hindu mythology. Even we can tell the
correct time from the wheels of the chariot
now also.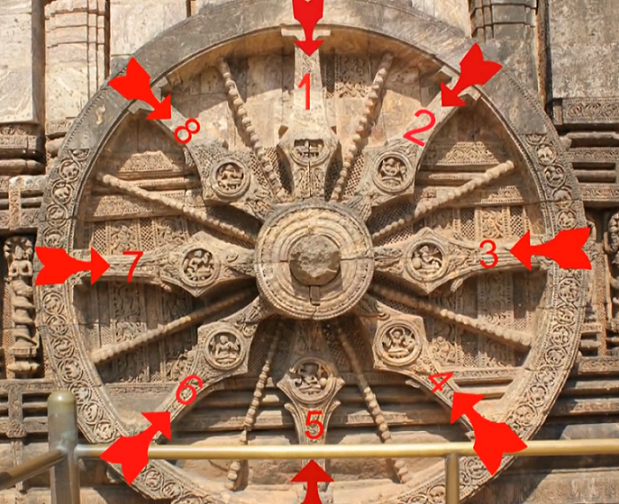 Image Source
The visit to Konark was a most memorable trip in our life. If you visit India in anytime I strongly recommend to visit Konark.I am sure that It will be a festive sight to your eyes. These are few pictures from our visit.
At holy Chandrabhaga.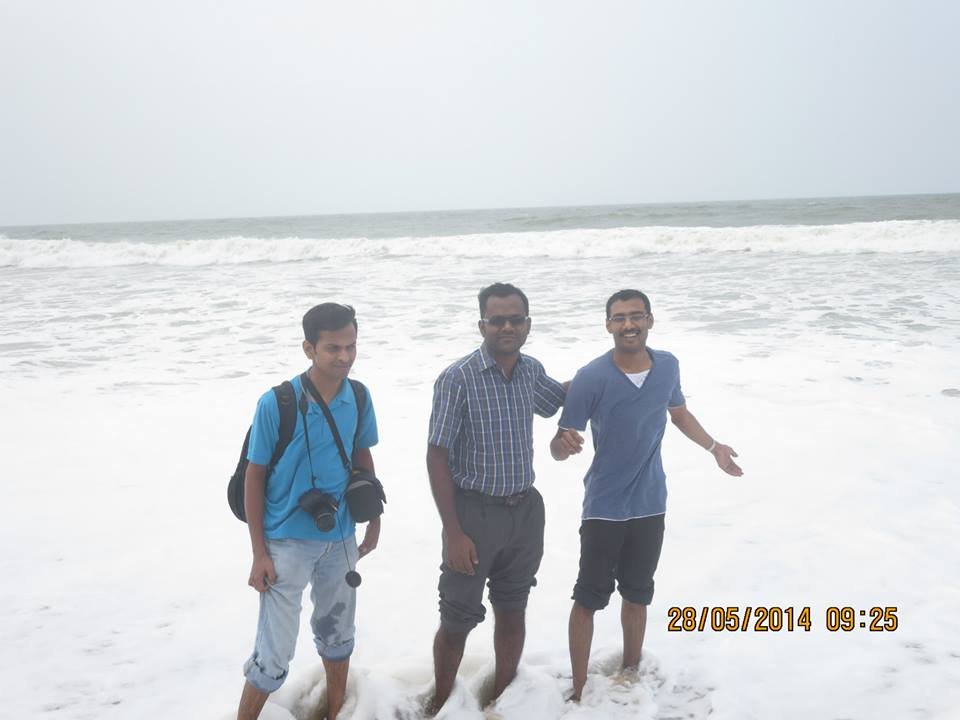 At Konark entrance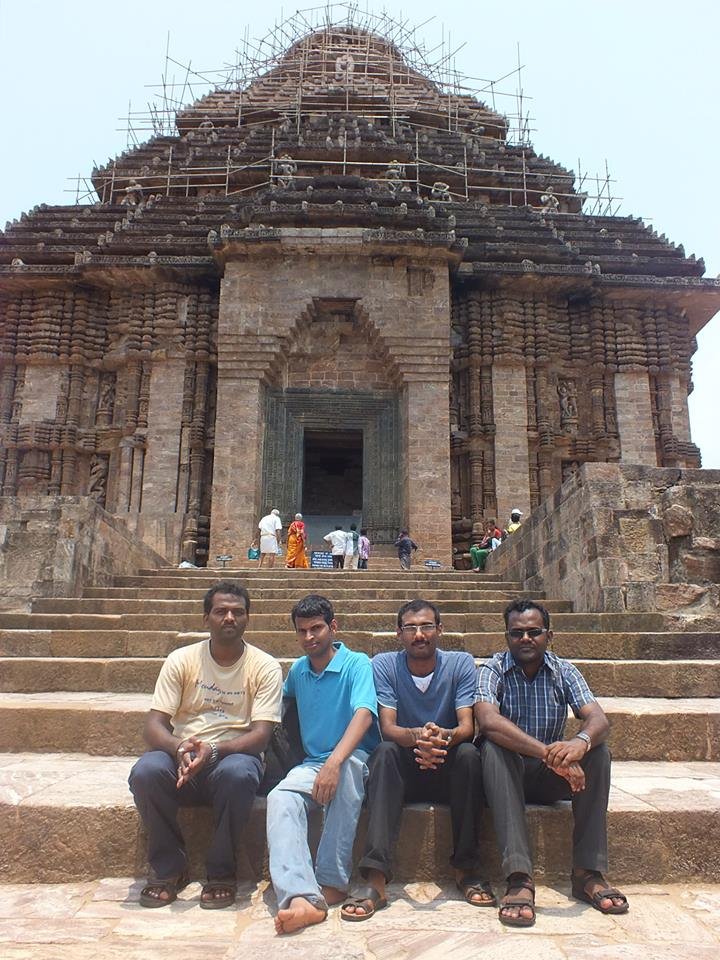 Inside Temple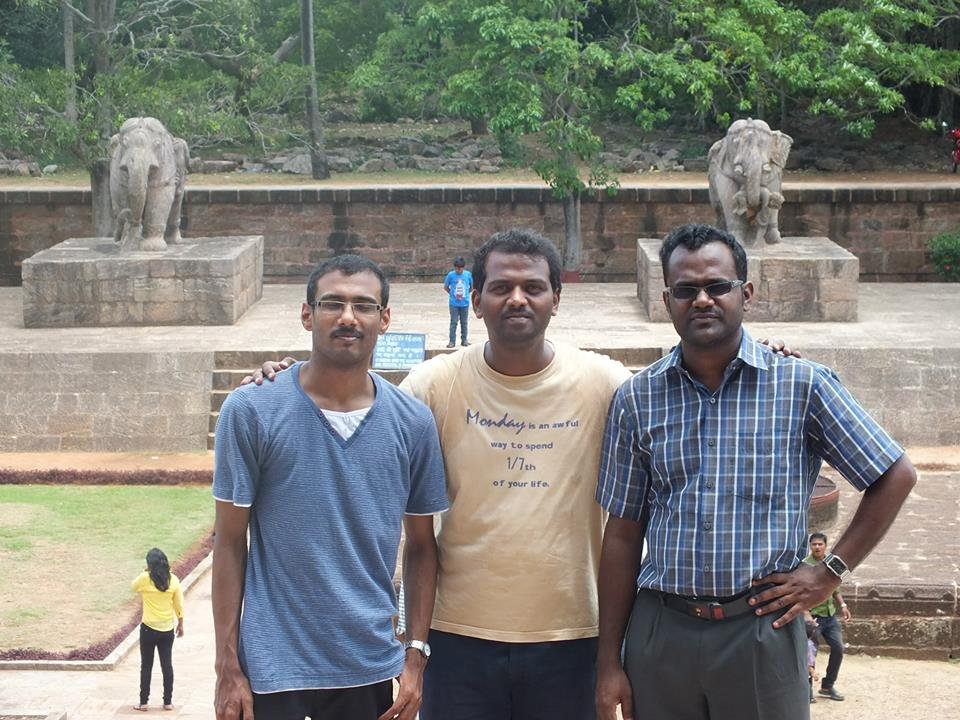 Please give your valuable comments.