About 80 years before our children joined in army even at even 18 years. They took their all nation's responsibility upon their shoulders.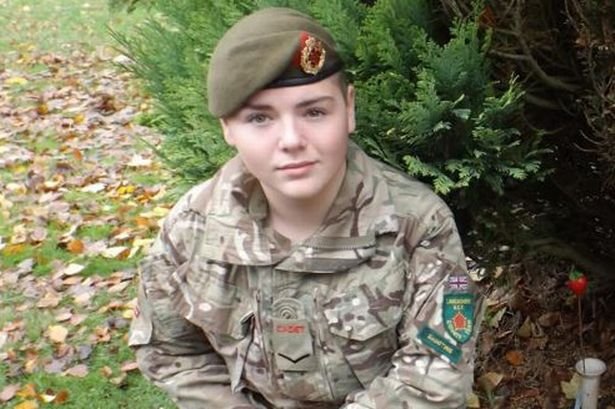 Image Source
Now a days we are keeping them in our protective cocoon. How long do you think we need to protect our children? Nowadays Its going beyond 15 years or even 25 years of Age.In India our older generation took their responsibilities even at 10 years of age.Women took care of kitchen hold and men were involved in farming. If they were not working the whole family would have been starved.
Perhaps you would be thinking why I am saying this much.Just relax and think for a while. Are you really happy? Are you doing what your heart tells you to do? Or are you doing something just to satisfy others. If yes,is leaving your ambition or happiness is justifiable?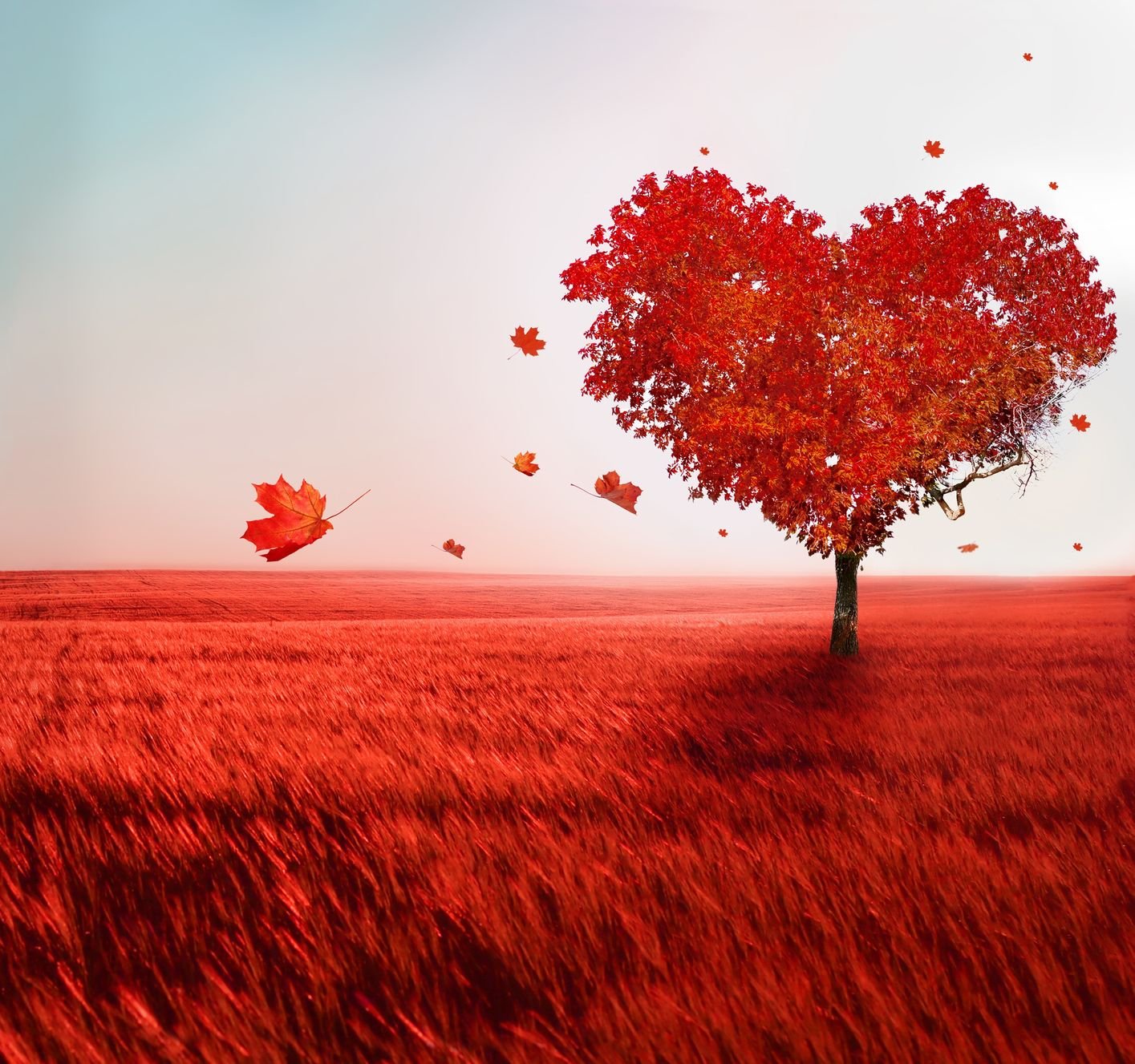 Image Source
Main reason you may tell is that you need to take care of your children. There were instances when mother was not able to go to her friends party as 25 year old son is alone in house.Or where they will cut the cable and internet connection and make house like a dead zone as their child is writing a public exam.There are parents who took leave from job and stayed with their son for 5 and half years saying that he cannot stay in hostel. Then when he will understand life? When he will be able to face challenges in world?I am not telling that you should not support your children. You should, but not under the cost of your full life.A Kingfisher can fish for her babies with a little extra effort . Instead of that she will teach them to fish.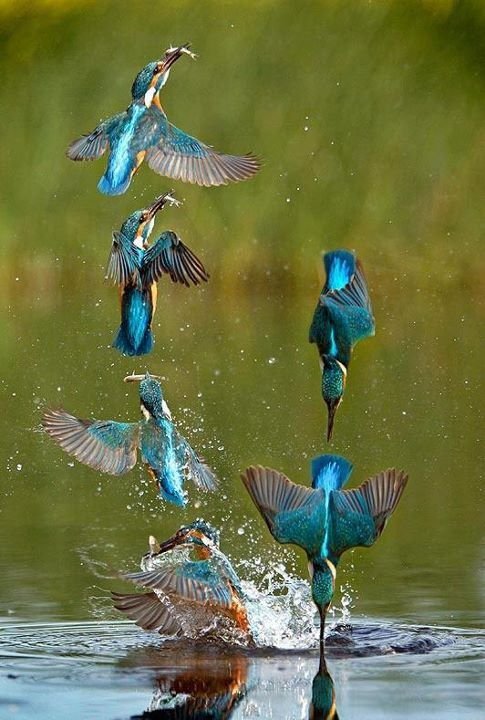 Image Source
Lots of people are born and had died in this big world.Perhaps the number of deaths would have been more than number of births.
Always in the death bed everyone will tell the same thing 'I hope I would have lived a better life'.
So living a life which you wish for is important. The world will not care for you forever. For example I am a doctor. If tomorrow I wanted to start a tea stall I may not be confident.
"What the world will think?"
That will be my concern.But in the truth it will be a talk only for a while. Afterwards they will get another hot topic.Who will remember us after two generations? If they remember us also what's the use for us ? A foreigner came to Kerala few months back. She was around 45 years of age. She had a bucket list consisting of items she wish to do in life. Already around 75% of its over. She came to Kerala to fulfill her dream of riding an elephant!
Just imagine that painful moment in which we had some unfulfilled dreams in the end of life where no return is possible.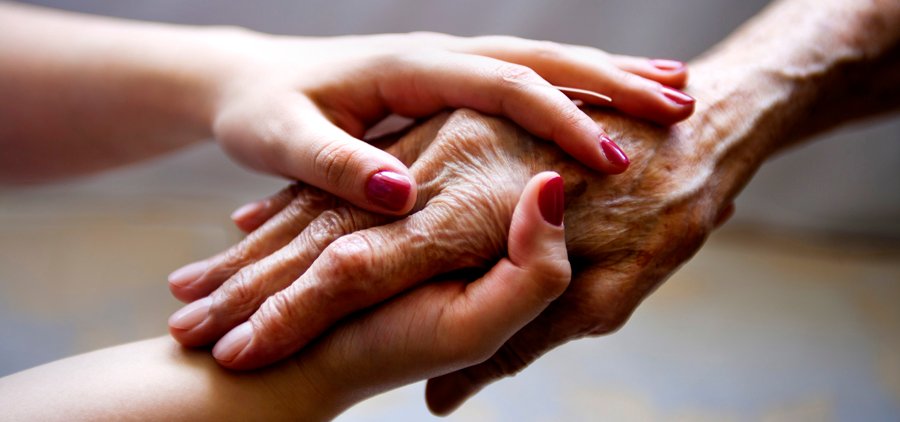 Image Source
I am not telling the dreams which is harmful for others. There are
small small dreams which is not effecting others
right? I am telling about that only.It may be something like walking alone above a hill side or it may be to get wet in rain. It also may be singing loud or lying in a open space in night watching stars above.Do you have that machine you brought for reducing weight which may be used currently as clothes stand? It is one such unfulfilled dream.There is a trick when I use when I am confused while taking decision.
I will just think if I die now what will happen to this world?
My wife/husband will live alone right?
Children education will be continued right? They will get a good job right? Then they will marry and have their own kids right?
The world will just forget me right?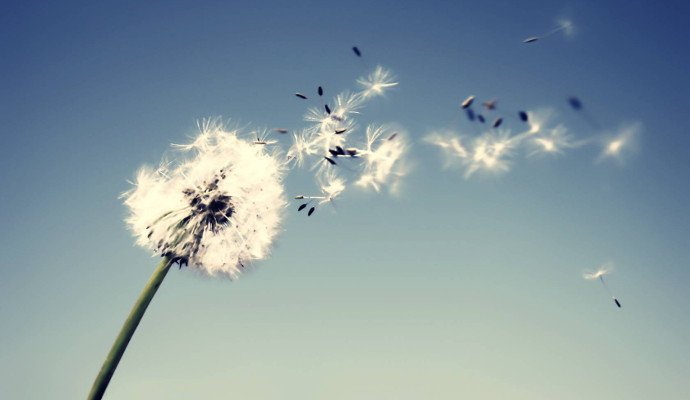 Image Source
So there you are.We all are nothing in this world.Living is a thing which we can do only when there is life. So plan and do all the things that you like. It may be now or at least after 45 years of age.
God bless you people.
In the end, it's not the years in your life that count. It's the life in your years-Abraham Lincoln

Dear friends initially I have given a picture of a Nazi soldier in this post. It was not intentional. In fact I could not find a better picture of a soldier boy in army uniform. I am not a Nazi admirer. I did't want to hurt the sentiments of anybody. Even though they are not considering it as grievous issue some of our fellow mates are not finding it appropriate.So I am changing that image.It has been around few months I joined Steemit. Many of you know I had never tried to hurt anyone through my posts or comments. If you had ever gone through this post and feel like I have I am really sorry. Thank you for your support.