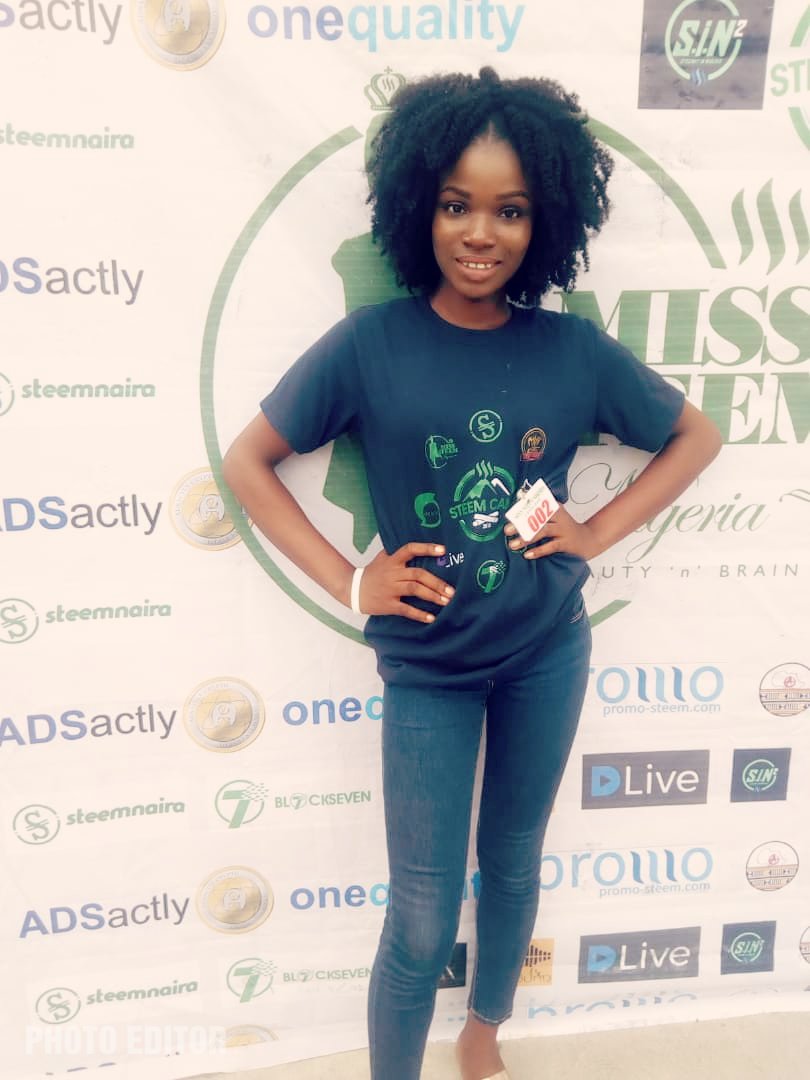 Life is always full of experiences and these experiences forms our memory log. I got to know about the Steem Camp audition from a link i clicked on Port Harcourt Recylce Whatsapp group chat , the next icon i saw was the Steem Camp audition flier, i was glued to it because i was really excited that apart from promotion and meet up , people could actually come up with something as innovative as a beauty pageant and a talent hunt.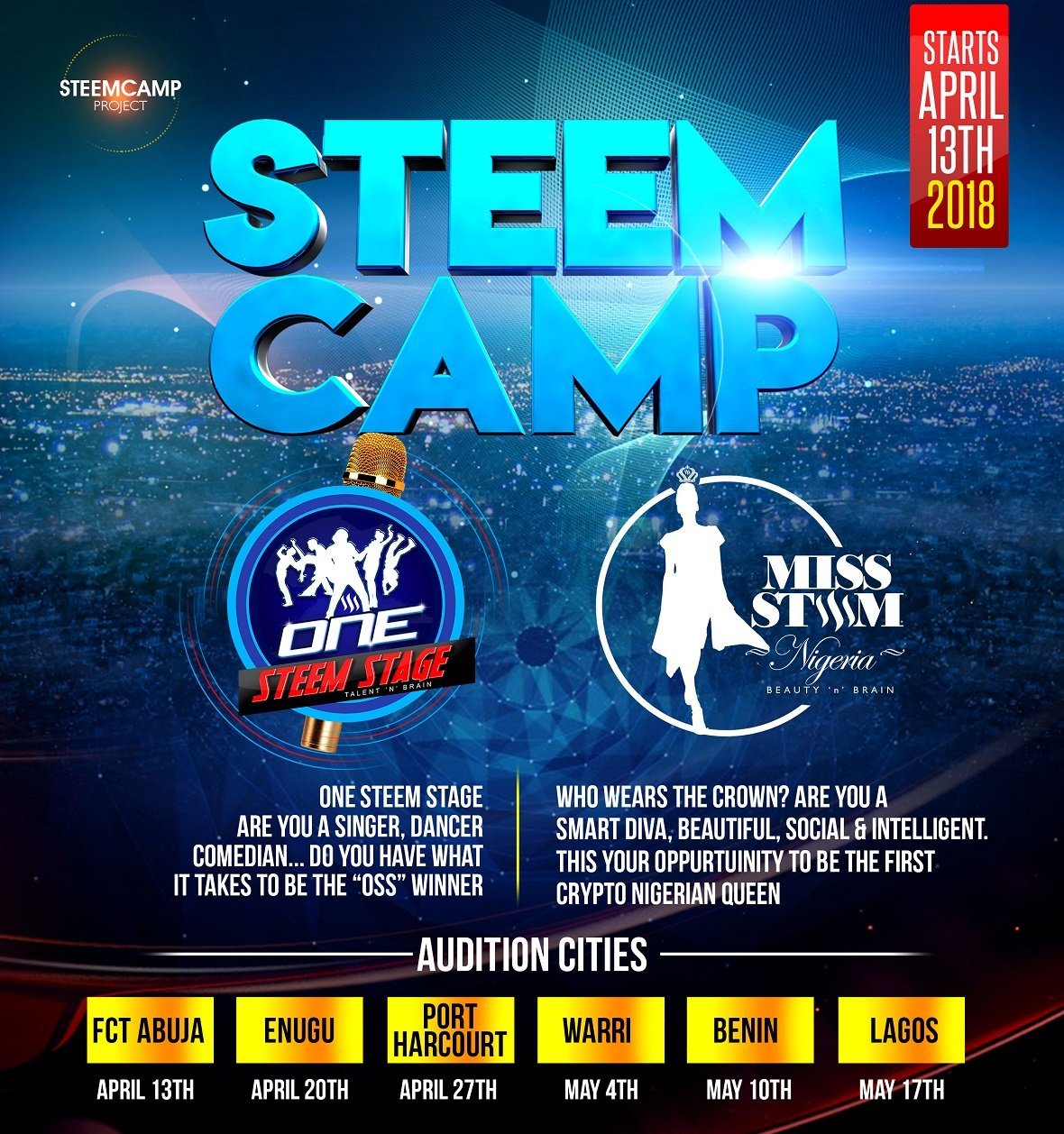 .
I was so excited and could not contain it , i had to look for the criteria for the audition and i followed steemcamp on steemit to get more heads-up and to my surprise they have been doing so much on the steemit blockchain.
Later that day, i made publicity about it on my whatsapp status and my friend told another friend and he registered @itztarry for the One mic steem, i decided to contest for the Miss steem because i had a bit of knowledge about the platform .
Oops! There was a challenge somewhere, i have never done this before (Pageantry), a lot came to my mind, what if i don't qualify?, what if i get too tensed?, what if i fall while walking out of tension?, can i really do this?. A lot came to my mind. But i made a decision " Braide just do it, what could be the worst, go and have fun!".
On the day of the audition, i got up very early and i did a final rehersal in my house and head straight to the audition ground at Lesuka Hotel at Transamadi, Port Harcourt. There i met with @itztarry, we had a little chat. Then @michealcj assembled all the contestant and he did a briefing and he asked a question "who know what the Steemit blockchain is about " and everybody was mute, and like in the movies "Show time baby". I answered and i was excited that i did.
Time for the audition came, Damn! cold from nowhere held me . I had to hold myself " Baby you can do this", and while i was saying that i could feel my heels shaking and i took a deep breath and i said a little prayer and i got a relieve inside. And i heard the announcer calling contestant number 2, and i walked out with a faint smile because i was still careful not to make mistake. But it went all good, and i was finally relieved and i interacted with the other contestant after the event.
MORAL LESSONS
•Be yourself, Feel comfortable in your own skin.
•It doesnt cost anything, try something new today.
•Confidence is the best attire you can put on
•When you are tensed, take a deep breath and pray.
• Always have fun!.
I still remain your favourite Port Harcourt girl @braide.