It started here: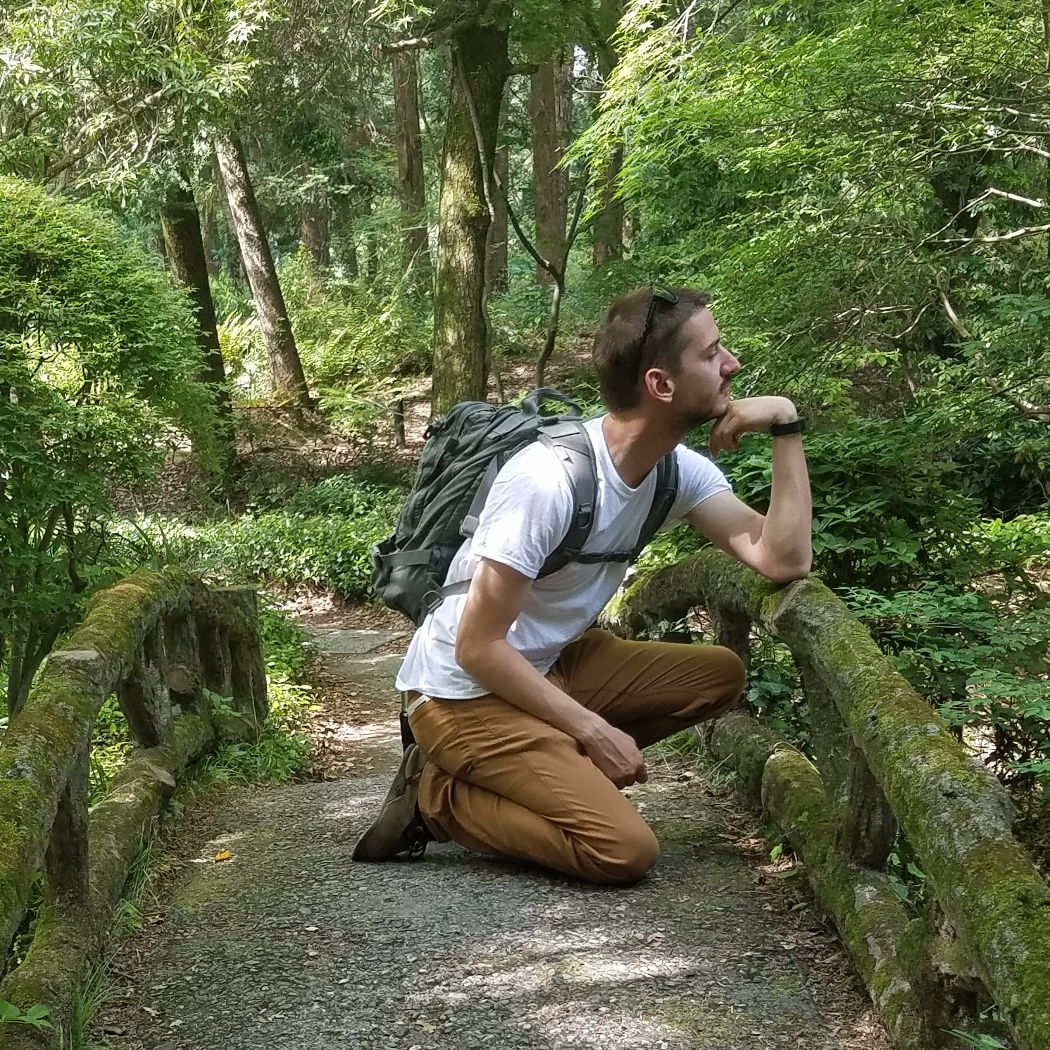 I took a vacation and I suddenly woke up.
I remembered why I was alive and what I wanted to do.
I have been in love with the idea of traveling nomadically since I was about 16 years old. I had kind of a rough childhood in some ways, and it led me to do a lot of soul searching in my mid teens. I didn't know exactly what I did want, but I knew that I felt compelled to travel in any way that I could. I remember reading (and later watching the movie) 'Into the Wild' when it came out; and while I don't think I would have done things the same way, it definitely made me feel a bit envious of the journey he had and the people he met along the way.
I am not particularly drawn to the idea of living off of the land in the woods or anything of that sort; the journey is what compels me. People should spend more time experiencing and learning from other cultures. There are so many more people and different ways of thinking in the world outside of the small group of people that are in your immediate vicinity.
For me, it was a recent trip to Japan that reminded me that I was wasting my opportunity. I was starkly reminded of the things that I had really wanted out of life. There are so many incredible places to explore in this world, and I would love to see as many as possible. There are so many incredible people on this planet, and I would love to connect with as many as possible. I probably won't even fully understand them, nor them me.
but I am OK with that!
Every time I ever get a little bit full of myself and I presume for a moment that I know what I am talking about, someone who I've been underestimating steps out and surprises me with a viewpoint I hadn't even considered. Everyone has their own way of looking at things, and everyone has some value to contribute. Even the most loathsome person from my point of view has value to someone. Even people who I can't seem to ever find any common ground with seem to have a way of surprising me and teaching me something new.
The way I see it, every person that I meet is an opportunity to peer outside of my own narrow frame of reference and understand the universe at large. Every new place and experience I have is a window to the grander makings of this world. My short little "vacation" was enough to remind me of my decision to learn as much as possible in my time on this planet and truly experience what the world has to offer.
My problem for the longest time had been that I was letting the opinions of others burden me. My family thought that I needed a traditional lifestyle with all the staples: a degree, wife and kids, lots of debt. I wanted to travel then as I do now. When I was ~21-2 years old (after I was financially stable enough) I had taken a trip to Buenos Aires with plans of moving there and my grandfather gave me a list of "20 ideas that are better than moving to Buenos Aires". It was full of "awesome ideas", my favorite of which was (and this is heavily paraphrased) "find a rich lady, seduce her into marrying you, and life the lifestyle".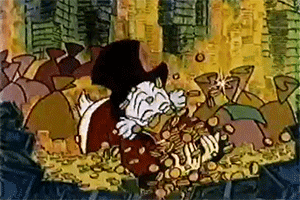 Get Dat Gold!
WOW! I COULD HAVE BEEN AN ASPIRING (male) GOLD DIGGER.
Thanks for the advice!
And while it didn't stop me from going, it DID stop me from moving there. I reneged on my plans to stay and came back, my heart heavy with the thought of disappointing the people who have been there for me all of my life. I knew I needed to go, but obviously going extreme was off-limits. I moved out of state (Illinois to Arizona) as a sort of half-measure.
Going to Arizona wasn't the worst thing for me. I spent a lot of time hiking in the mountains and trying new things. I even met a few wonderful people that I am lucky to have in my life, but the drive to travel and see the world has never gone away. I just ended up in the same situation as before I moved, where I feel that I am not accomplishing my main goal in life. Except this time it was more based on my own self-imposed restrictions.
The people that I have in my life now are pretty much nothing but supportive of me. I am actually shocked how much they are supporting me through this, because it is somewhat of a foreign concept to me.
Just another time when I am surprised by the people around me.
So my mindset has changed. I realized that the only thing really holding me back was myself. The people who say that you can't live your dreams are just too scared to try for themselves. There's a fair amount of risk in anything that you do, so why not take the risk on something that will fulfill you?
Anyways, I booked a plane ticket to Buenos Aires as it was the original destination for me. I'm kind of here for reasons other than just travel, but it's a jumping off point for me. There's a lot to see and do here, but it's not my main destination. It's more of a personal preference thing because I was mainly interested in seeing Asia and Europe. Plus any time that I spend here is going to have other goals (family & friends), so it will be a bit less about the travel. Looking forward to seeing the Andes Mountains, Igazu falls, and the other provinces at some point, but that may not be for a while as it stands right now.
I'm not exactly sure what the future holds, or where I will end up going, but that kind of the point isn't it? It seems more enjoyable to embrace the unknown and be fluid as things happen, rather than fretting over the future and becoming frustrated if anything deviates from the path you had imagined.
My family would probably still prefer that I go to college and become some celebrated professional, but I have always been the oddball. I need to live my life by what drives me -- No more, no less.
I think that's true for everyone. Whether it's you, me, or jim jon, we all should be living and doing the things that drive us. All of the advice of the people who care about me might be with the best of intentions, but I do not see the world the way that they do. I am not driven by the same interests that they are.
You are likely not driven by the same things that I am. So you try your best to build your dreams into reality, and I'll try my best to do the same. That's the only way to be that makes any sense in this crazy world.
Nothing is a failure as long as you've learned or gained experience from it, and as long as you're progressing, every day is better than the last.
-- Brains
(Braaaaiiinnnsss)
P.S.
I'm going to be doing a lot more of my own pictures whenever possible. Hopefully the quality will improve as I learn how to not suck, but if you have any advice feel free to let me know. Thanks.
Image Sources:
#1 - That's me, dude
#2 - link
#3 - Taken the other day from a balcony