I was scrolling facebook when I saw this: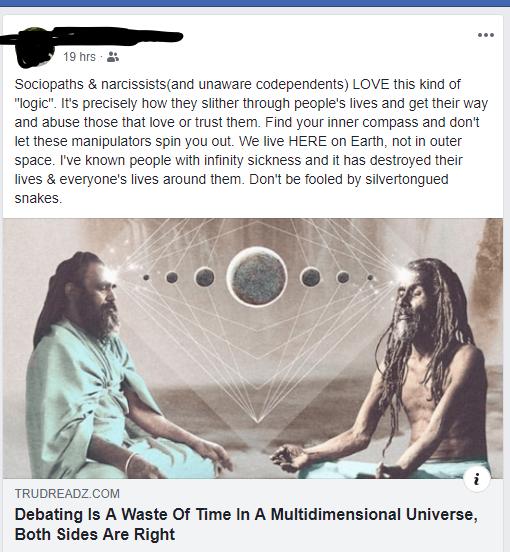 My heart soared to see something so high consciousness posted by this person. I got really excited and wondered what had happened to bring on the rise in consciousness since the last time I saw this person who would post common mainstream political opinions. I read what she wrote. 😏 I read it again. 😒
The title alone! How eloquent! I opened the article, and as I read I marveled at the ability of the writer to speak what has been thus far ineffeble for me.
The Article: Debating Is a Waste of Time - In a Multi-Dimensional Universe, Both Sides Are Right
I read what she posted again.
And then I marveled at the beauty of the whole thing.
What we have here in the above facebook image is an utterly perfect demonstration of what the writer wrote the article about. And even more amazing to me - what we have here is an absolutely perfect illustration of The Levels of Consciousness.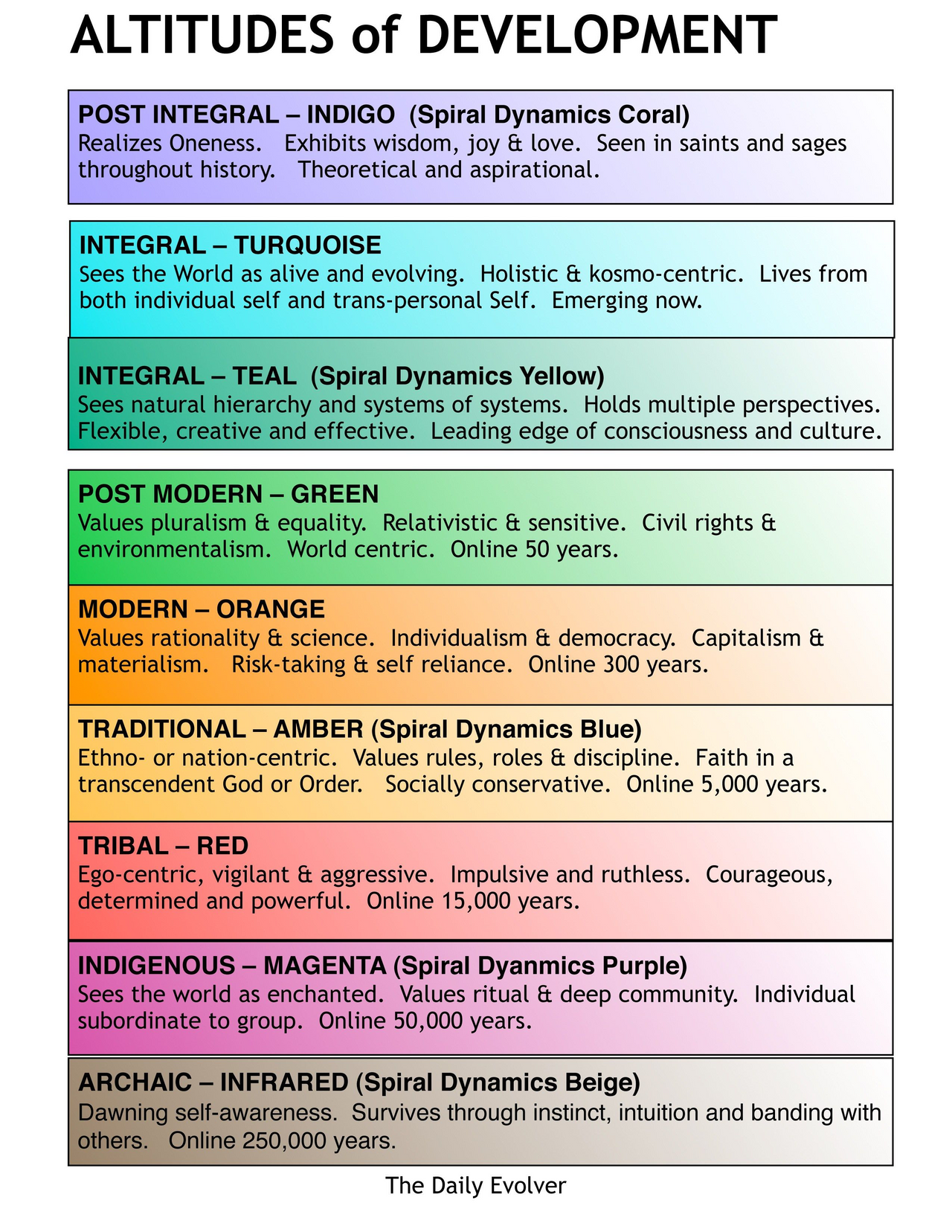 One level of consciousness cannot relate to the higher levels. The higher levels actually seem stupid and lower consciousness. If you've ever brought up a spiritual viewpoint to someone in orange consciousness, you know exactly what I'm talking about. It's highly irritating to them. It seems utterly preposterous, and they actually believe that you're less intelligent.
The consciousness of the article is up there in teal to purple, and to the green people, this article is utterly preposterous and even stupid.
We cannot perceive outside of the level of consciousness we're in.
Orange and green people are highly irritated and combative at different viewpoints. They see them as an affront to love, justice, and their literal safety and the safety of our planet as a whole.
A teal person will find this example interesting. An orange or green person will be angry and irritated. Or maybe you're on the verge of teal or turuoise, and this opens up something within you.
I hope you've enjoyed this perfect representation of orange and teal. 🙂