Hello Steemians
ON this post I wanted to talk about confronting with courage the changes, the challenges that appear in our lives.
I'm talking about about those opportunities that require big effort, understanding so that we can have success.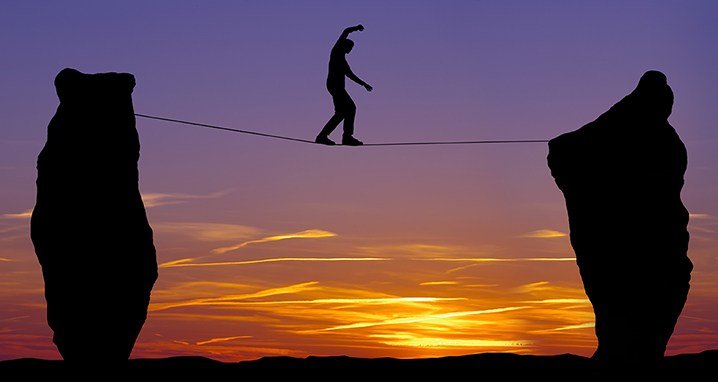 When I was in the middle of my artistic career, I started my first company, a production company that catered to jingles and publicity work, short films, theater and other things of the sort.
I had to face many challenges in my life those days, like for example:
Learning how to administrate the business cash flow
Learning how to sell my product. This was the most difficult to do, because 99% of artists don't have that commerce mindset and rely on others to sell their work.
I had to change my look, my way of dressing even, because I no longer was just an artist, I had to present myself as a businessman.
I had to speak the language the agencies in the business would use. It would not be possible to enter a field of work without understanding their mindset, a different setup from the artistic sector I knew.
I can guarantee you guys that it took a lot of dedication to adapt myself as quickly as possible to this new world I was walking into.
These are the main things I learned, and now share with you:
"Learn the behaviors of the fields you are seeking opportunity on"
"Don't look at change as a problem, see it as an opportunity for growth, a chance to learn new skills that will help you later in life"
"Know that if it's difficult to adapt, that means it's valuable to do so, if not everyone would be able to succeed easily"
"Learning from these new worlds open your mind, allow you to new levels of perspective"
"You will be able to enjoy the fruits of your hard work and feel pride, because there is nothing more special that true meritocracy" - @chbartist
I would encourage you to share (resteem) these posts that I've started to write lately. I've been really short on time, since I'm mainly focused on my artistic career these days. On top of that I still have four companies to take care of, and cannot ignore them. I can guarantee you that the ideas I'm going to share on these posts are going to help you take a good look at yourself and reach a better way of living, with the right mindset that can translate to finances too. This is what I'm trying to do for the users of this platform, for my steemian friends.
Very important:
I would really like it if those who read these posts would take their time to support, to upvote those who have taken their time to read, understand and leave meaninunful comments, in the same way that I do. From now on I will stop upvoting those who self vote on their comments, and I would suggest everyone to do the same.
Why? Because believe me: This is how you build a good network, with good people. Like this everyone can win recognition.
If you are new here reading my blog be sure to read the previous post because as I said earlier. I am writing a number of them and to understand every context that I wish to teach for everyone it is important that you understand that they are interconnected, step by step, to build this journey of change of mentality and positivism.
Don't forget to follow @chbartist and resteem these posts if you like them. The content and conversations could be valuable to someone else, even if you don't know that person.
I'll leave you for now, wishing you all the best
Wishing you all the best