Ever had a Thai massage before? Those ladies are not joking around. Was my second time, and feels like torture the first day and then you body feels so good. My muscles are so tight all the time, and so far, this works the best for me.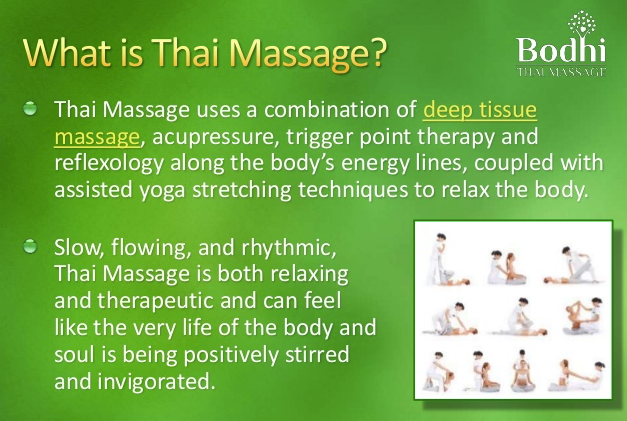 Stressing less is a lot easier said than done. Trying to relax in the middle of pain isnt something I have figured out yet. But I'll happily pay another $70 to undue the stress on my body. Any tips?
-----Photo taken from Bodhi Thai massage.