If you have a serious work experience, including an entrepreneurial experience, you are physically healthy, in friendly relations with the head and people, are not burdened with responsibility for family members - do not rush to rejoice. Seemingly at first glance, the advantage of the features can turn out to be a huge disadvantage for you when looking for work.
Over the past five years, the labor market has significantly changed. Now it reminds, rather, the employer's market, rather than the competitor. In the past, I chose the path of a wolf, whose legs are fed: the reward for the work was at least the same size as sitting in the office, but could afford to have a day off any day and sleep until 9am. However, having gained a critical mass, I abruptly changed my plans and put in priority the training of a new profession that allows me to earn enough to feel comfortable without being tied to geography.
Confident of her professionalism, with the support of a specialist who prophesied success in finding the right vacancy, I came across a wall of refusals. Employers did not even want to invite me to an interview. Picking up the phone, I started calling the company with a question: "For what reason did you not invite me to the interview?"
Social status
The most popular was the answer: "You are 34 years old and you have no children." It is clear that you will not work, because in the next year or two you will go on maternity leave. "
To admit, when I was thinking about the possible reasons for not cooperating with me, I did not think at all that the absence of children could become an obstacle for the employer. Rather, on the contrary, I was sure - this is a huge plus, since a childless worker does not interfere with the business process by walking "on sick leave". And if the issue of a competent resume is solved by a series of views of articles with recommendations from recruiting agencies, the absence of children is very problematic. On the other hand, the search for work by "young mothers" who shared personal experience, suggests that employers.
Age
The second most frequent cause of the refusal was: "We need a man of 22-30 years old. You need to perform tasks that require activity, you will be hard".
No comments.
Over qualification
The third place in the ranking of reasons for refusal was: "We do not have a vacancy for a specialist at your level, but as soon as we appear, we will certainly notify."
Here you can immediately delete the ad and not try to convince the potential employer that you are just learning remotely and this will last the next 5 years, do not go to the session, and the vacancy of the secretary that the employer has opened is exactly what you need. The more attempts to persuade, the less chance of successful completion of negotiations. Unfortunately, the inhabitants of the 21st century are still full of prejudices, bones, and flexible thinking that allows them to individually approach the choice of a candidate for a job, and it is trivial to have units for.
Why is it more profitable to hire a less qualified specialist and train him from scratch? It's simple: it allows you to save money to pay wages, such a person will be unpretentious and, at least, the next 3-5 years will hold on to his work until he builds up his own competence. Standard professional, agreeing to work much lower than his competence, should "get bored" and permanently look for a more interesting option, corresponding to its level.
However, I do not quite understand why this approach does not take into account the conditions of the labor market, which dictates the level of payment for a certain type of work performed and does not focus much on the personal skills of a professional?
"We already have a director"
In fact, the same overqualified, only in profile. Experience as a private entrepreneur can be a serious obstacle for the employer. In my case, the refusals sounded like this: "We already have a director, why do we need a second one?" You are an entrepreneur, so you will not work as a "mercenary" and leave as soon as possible. " To convince an employer does not make sense, because even if you are taken to work, you will have to feel the whole charm of bias for a fairly low payment.
So, what do you do when you have passed the path of succession of refusals in employment?
I will discuss this further, continuing research on personal practice.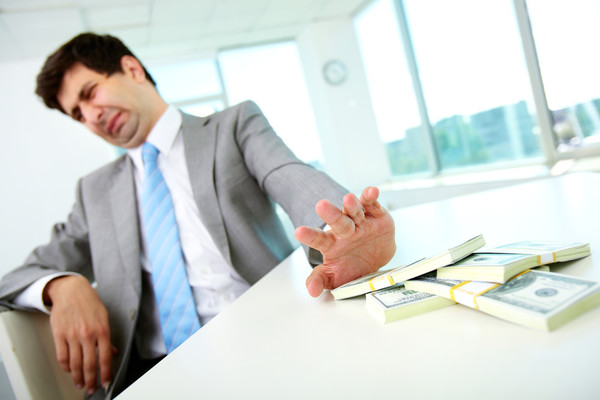 Photo from http://finance.bigmir.net/career/25032-Skol-ko-zarabatyvajut-ukrainskie-top-menedzhery
With love from @cooper.crow